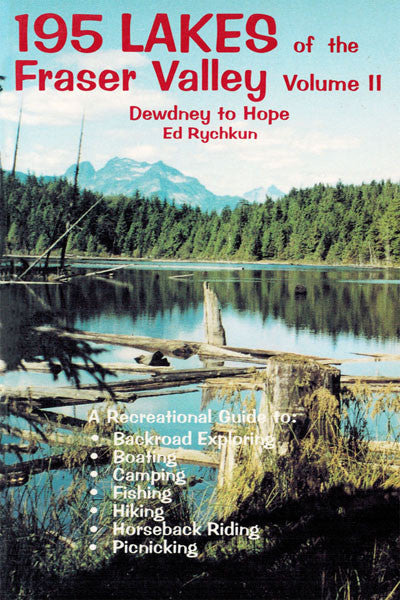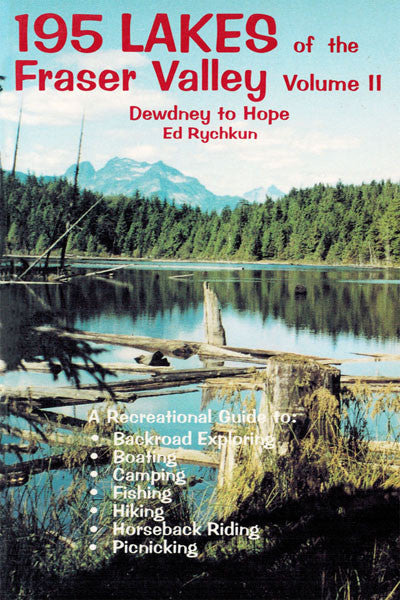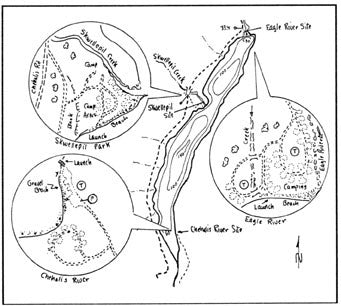 195 Lakes: Dewdney to Hope
Details
By: Rychkun, Ed
ISBN: 0-88839-377-6
Binding: Trade Paper
Size: 8.5" X 5.5"
Pages: 271
Photos: 0
Illustrations: 109
Publication Date: 1995
Description
This title gives a good description of the camping and fishing facilities of the lakes of the Fraser Valley, from Dewdney to Hope. A great guide for any local or visiting fishing, camping or outdoor adventures.
Incredible detail for all outdoor enthusiasts! Focusing on all of the Fraser Valley's lakes and their surrounding attractions, this volume reveals secret spaces in the upper valley, and offers exciting recreational experiences. Ed Rychkun presents explicit details in a concise easy-to-use format.

- Camping: detailed maps, facilities, and site layouts.
- Fishing: water depths, stocking tables, streams and the best holes.
- Hiking: trail maps, elevations, interpretive guides, access roads, lookouts, and highlights.
- Backroad exploring: detailed logging roads, distances, and hide-away attractions.
- Boating: launch areas, shore access, water depth, and beaches.
- Trail riding: horse trails, staging areas, and parking.
- Picnicking: Sites, playgrounds, beaches, parking, and facilities.
Author Biography
Ed Rychkun has authored a number of Hancock House books that explore fishing and other recreational pursuits. An active and dedicated fisherman, Ed has fished local waters for more than thirty-five years.