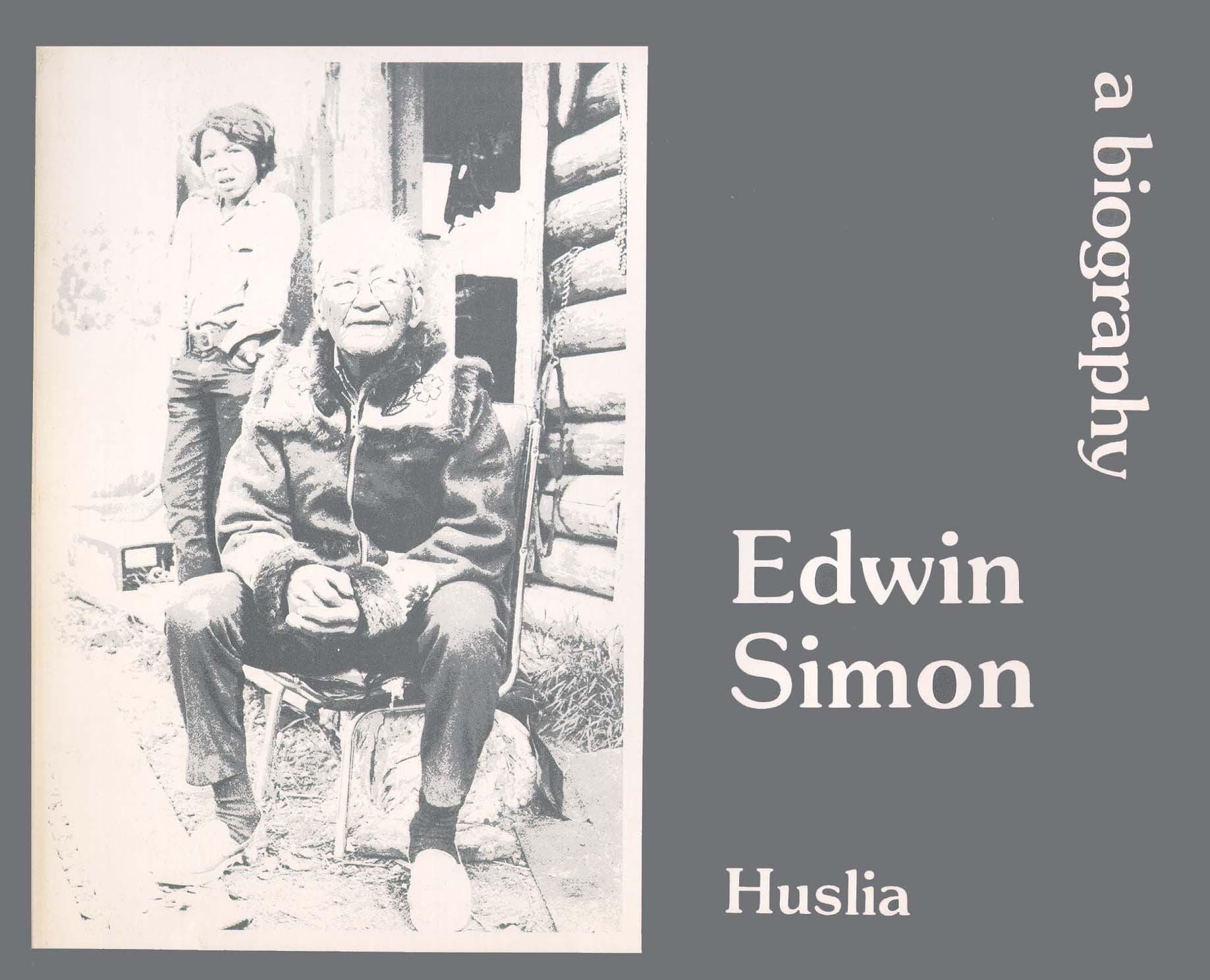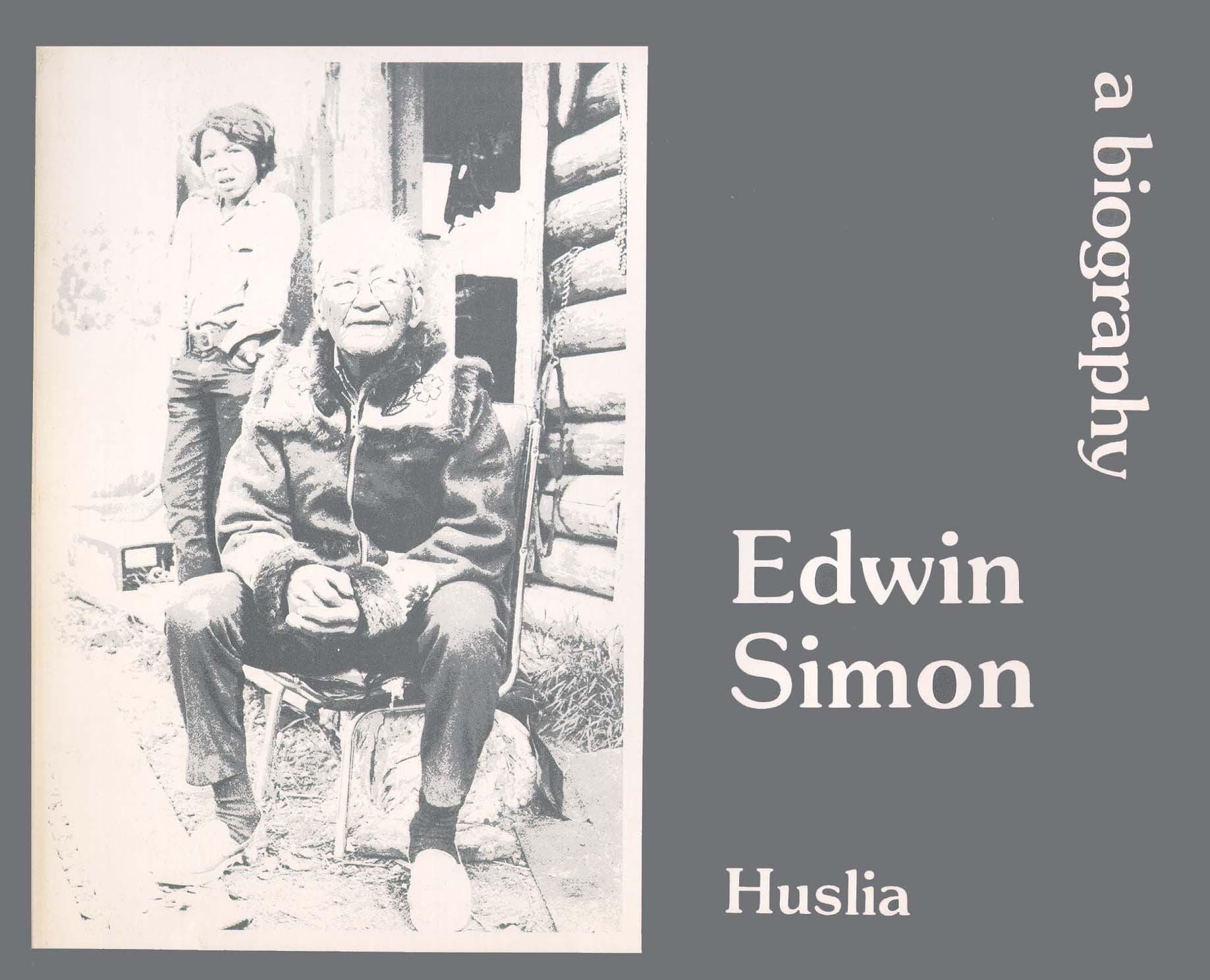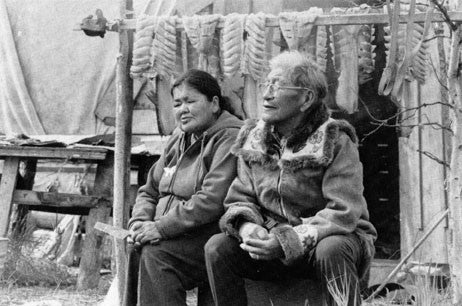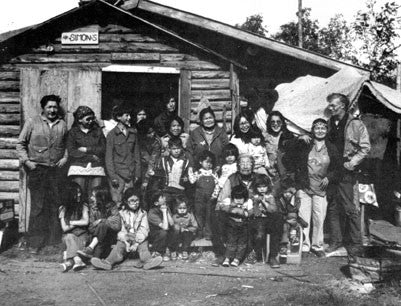 Alaska Biography Series #8 - Huslia - Simon
By: Madison, Curt, Yarber, Yvonne
ISBN: 0-88839-068-8
Binding: Trade Paper
Size: 8.5" X 11"
Pages: 120
Photos: 70
Illustrations: 3
Publication Date: 1980
PR Highlights: A biography of Edwin Simon of Huslia
PHOTO Highlights: Historical black & white photos throughout.

Description: The life and times of Native Eskimo Edwin Simon of Huslia.
Edwin Simon - Huslia is the eighth book in a series of biographies of people who live in the eleven villages serviced by the Yukon-Koyukuk School District. These books are designed for upper level elementary students living in rural Alaska although they may well captivate readers of any age. The series is meant to fill the void created by school materials that all come from outside and carry that bias. Alaska need not be described as a barren wasteland on the periphery of the real world. This is the center of a rich and varied and, unfortunately, neglected culture. We hope to bring home some relevance of curriculum through this series. Edwin Simon, and many other of the people in this series, is familiar to the students in rural Interior Alaska. This story and others like it offer students the opportunity to take a look closer to home and to study some of the changes that have taken place in a historically short period of time. This book has been written in the language style of the story teller. As his speech is that of many students, it may allow easy reading. For others it is an introduction to the language that has evolved since the recent coming of outside people to Native Alaskan land. Huslia is a Koyukon Athabaskan village located about 220 miles upriver from the mouth of the Koyukuk River. Before 1952 most of the people of Huslia lived sixteen miles up river at Cutoff. Edwon Simon was a key person in the decision to move the village, as he was a key person in many political activities affecting Indian people. When he died in March 1979, the people of the Interior lost a leader. His notions of fairness and justice crossed all lines of age and race. And he never hesitated to speak out. Whether he was riding a three-wheel Handa motorcycle in the village, a sno-go on his trapline, or singing a traditional potlatch sone, change would not stop him from keeping his Indian nationality. The interviews for this book were done in June 1978 and represent only a few of the stories Edwin liked to tell. Those readers who know him well will remember many more.
Author Biography:

EDWIN SIMON
When it was Territory, everbody just run over us. No school. Everybody was just looking for gold, gold, gold. That's all. Money. Quick money and go back Outside. Nobody think of Indian around here. Like the State right now think more we exist. Them days, people never think we exist. That's the way it was. I used to talk to people. That's why they want to throw me in jail. If I keep quiet, just bend over and put my tail between my legs like an old dog, they wouldn't bother me. Sure.