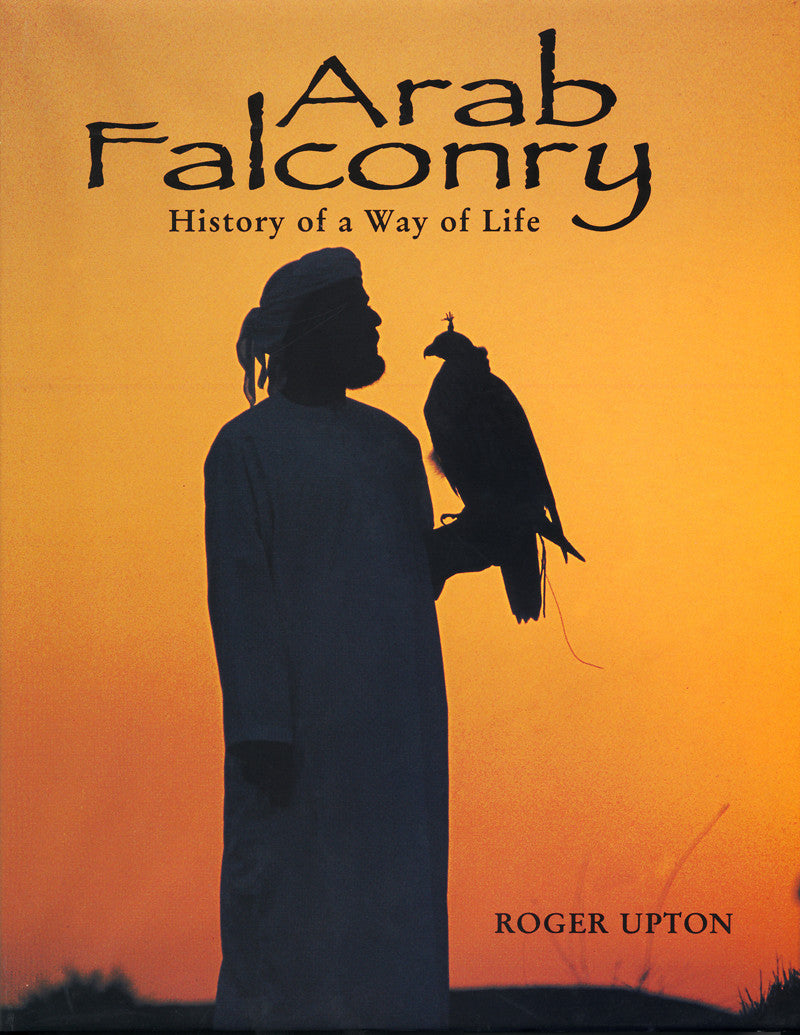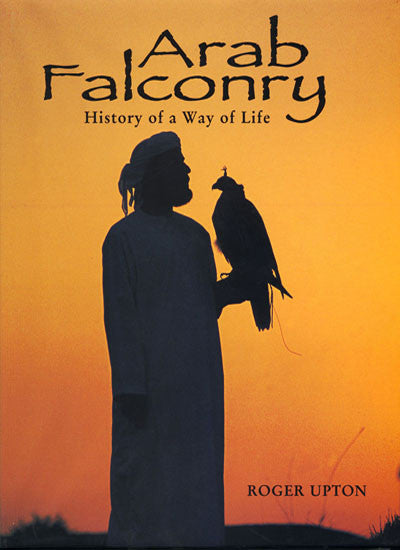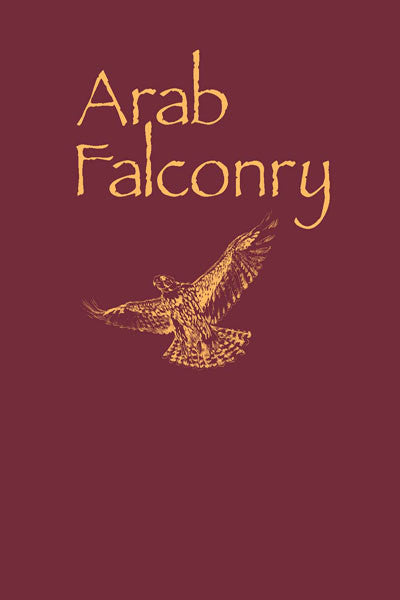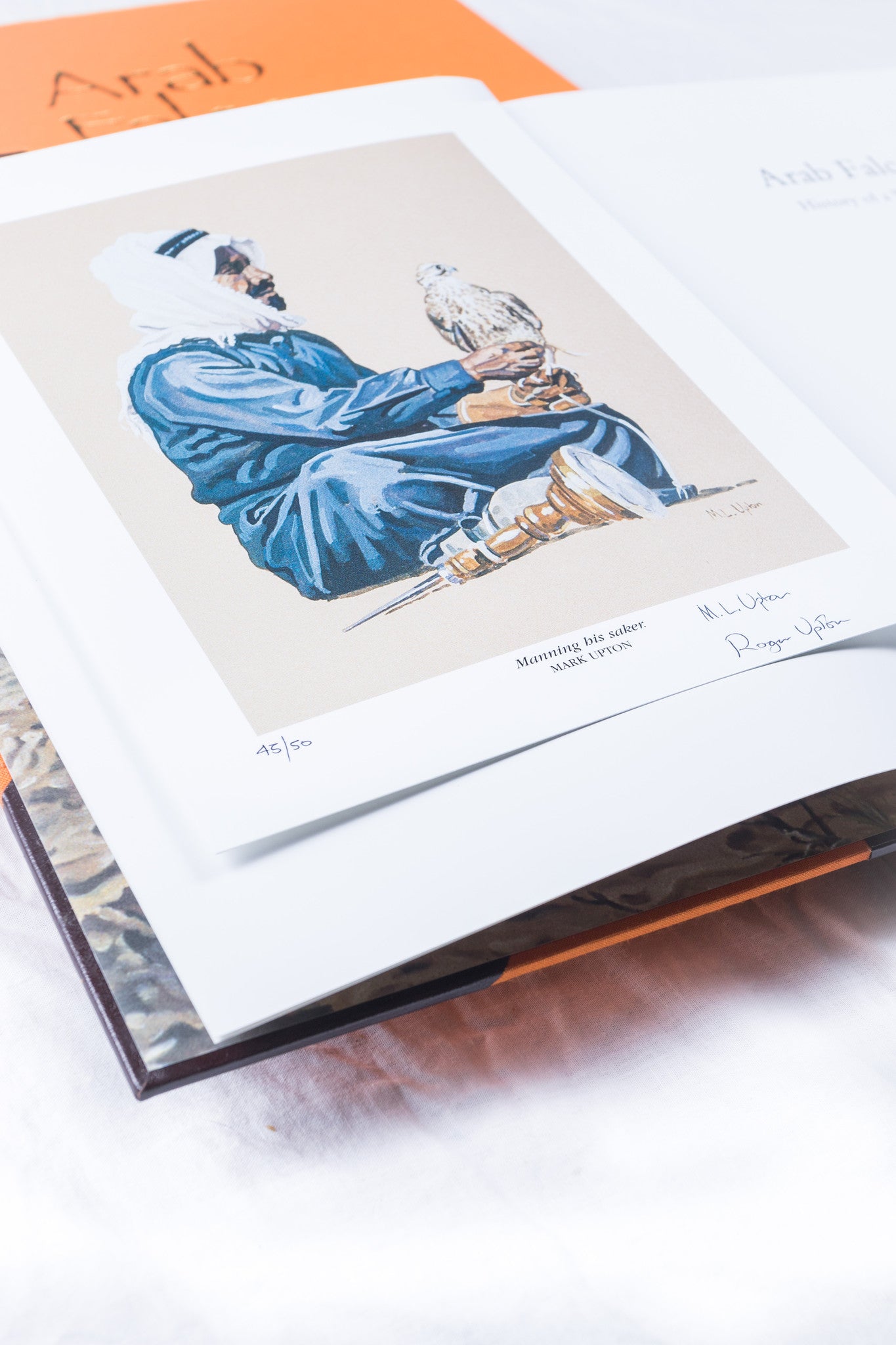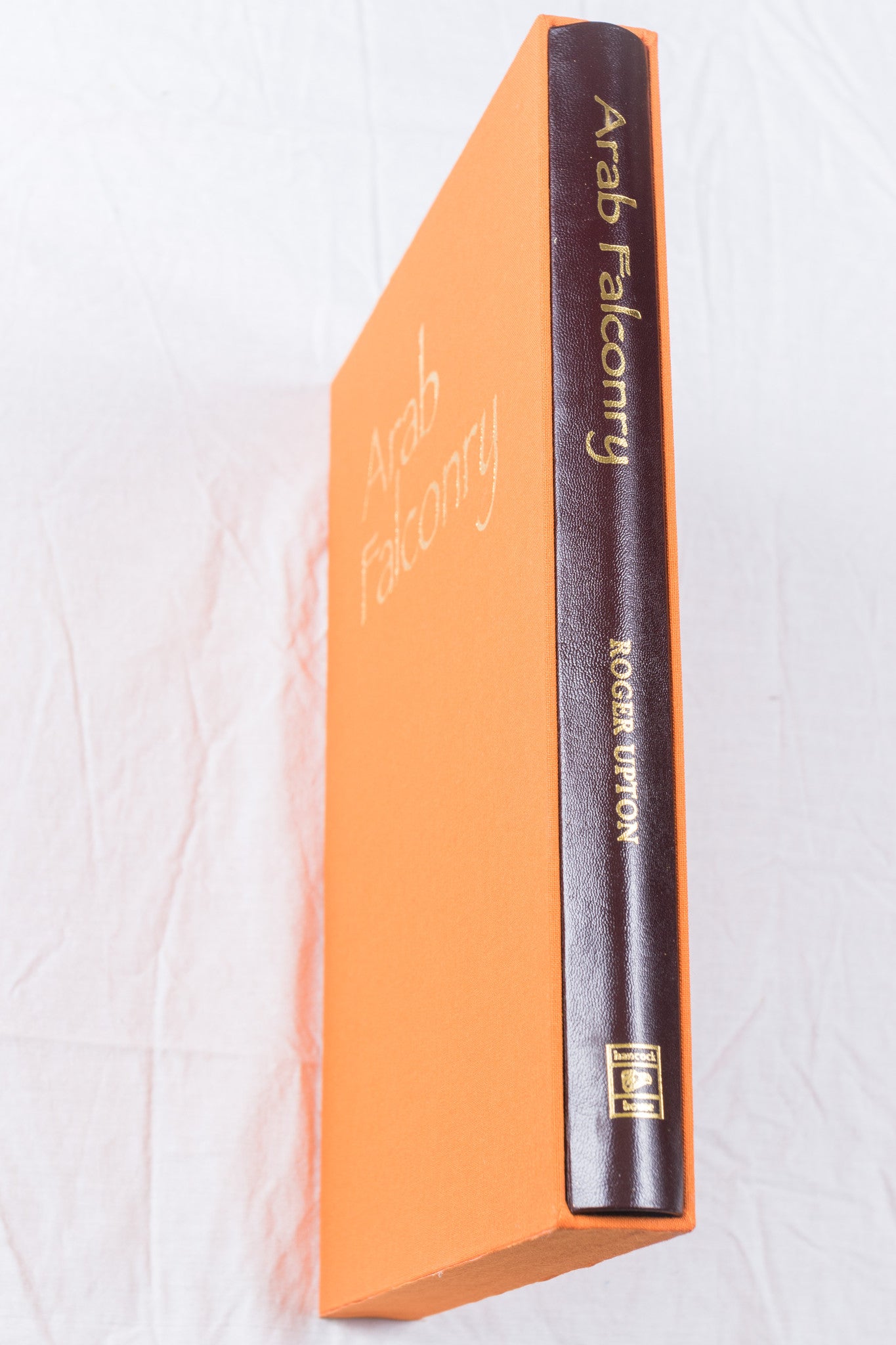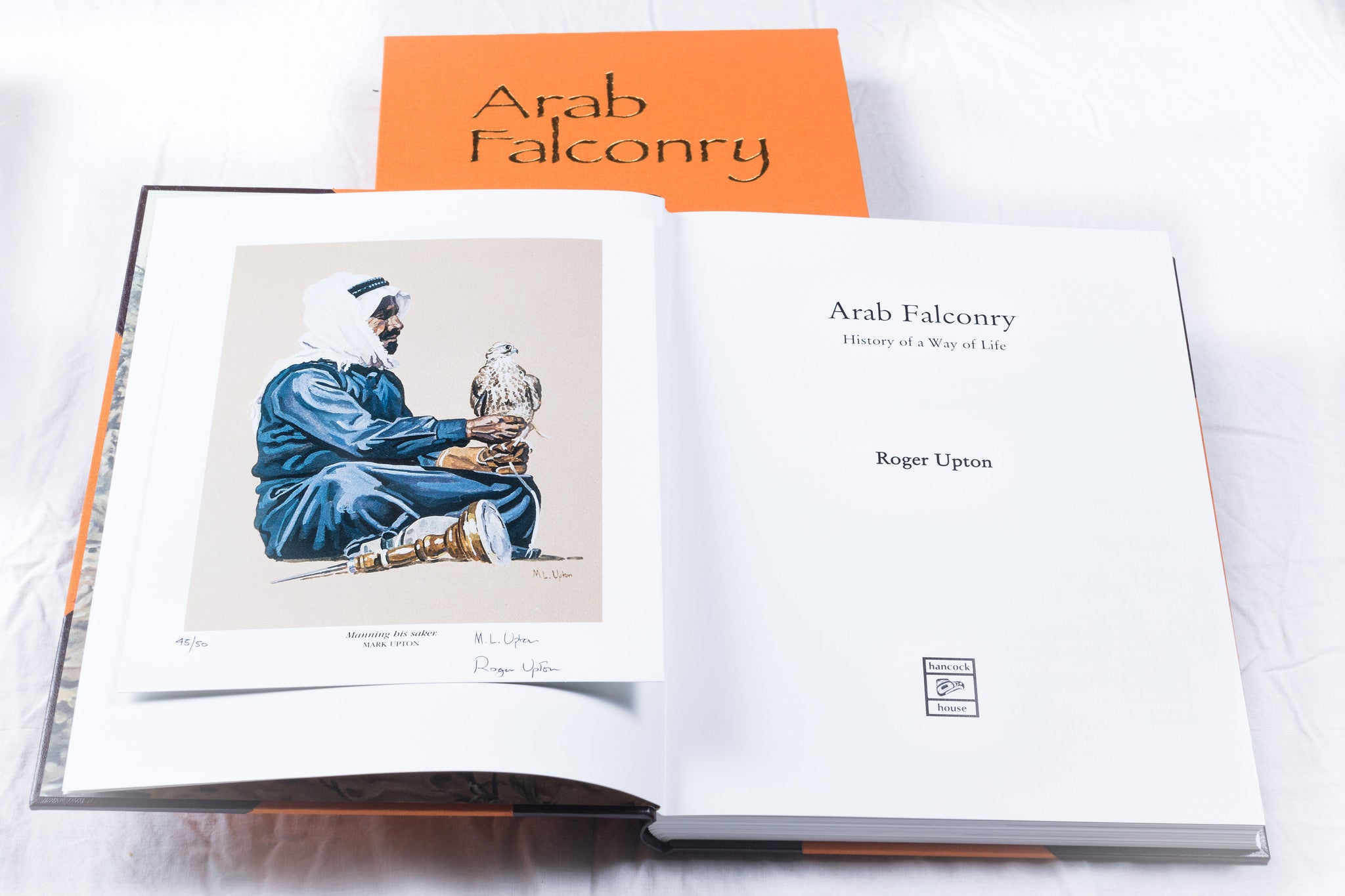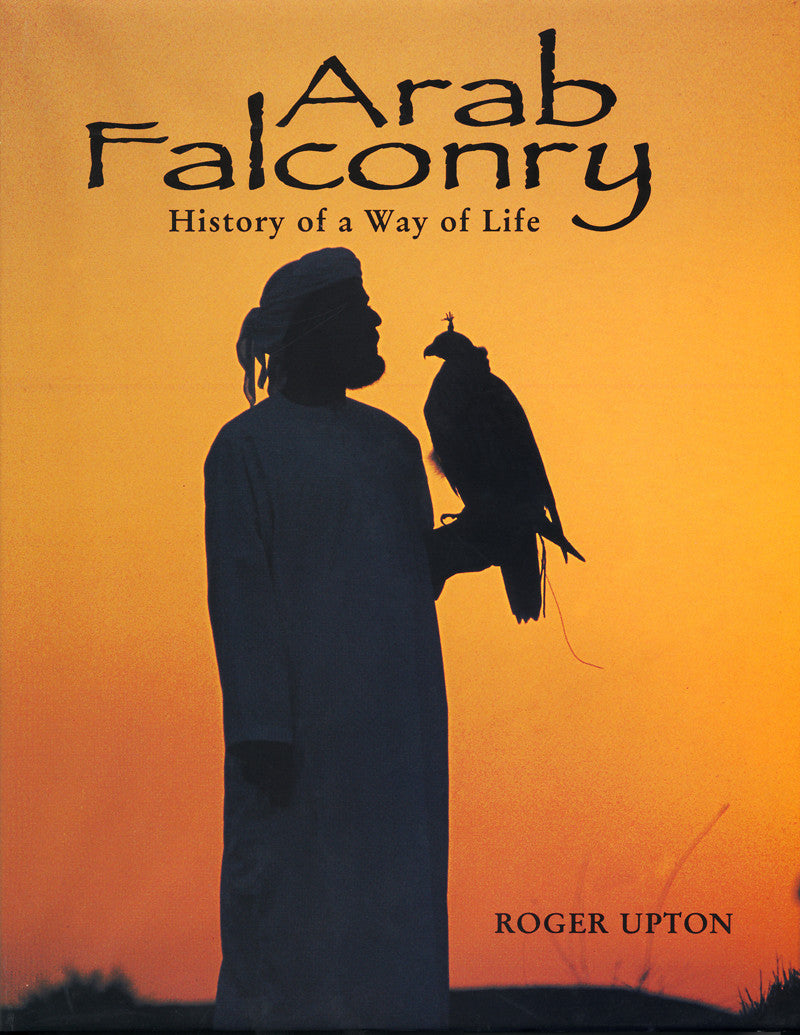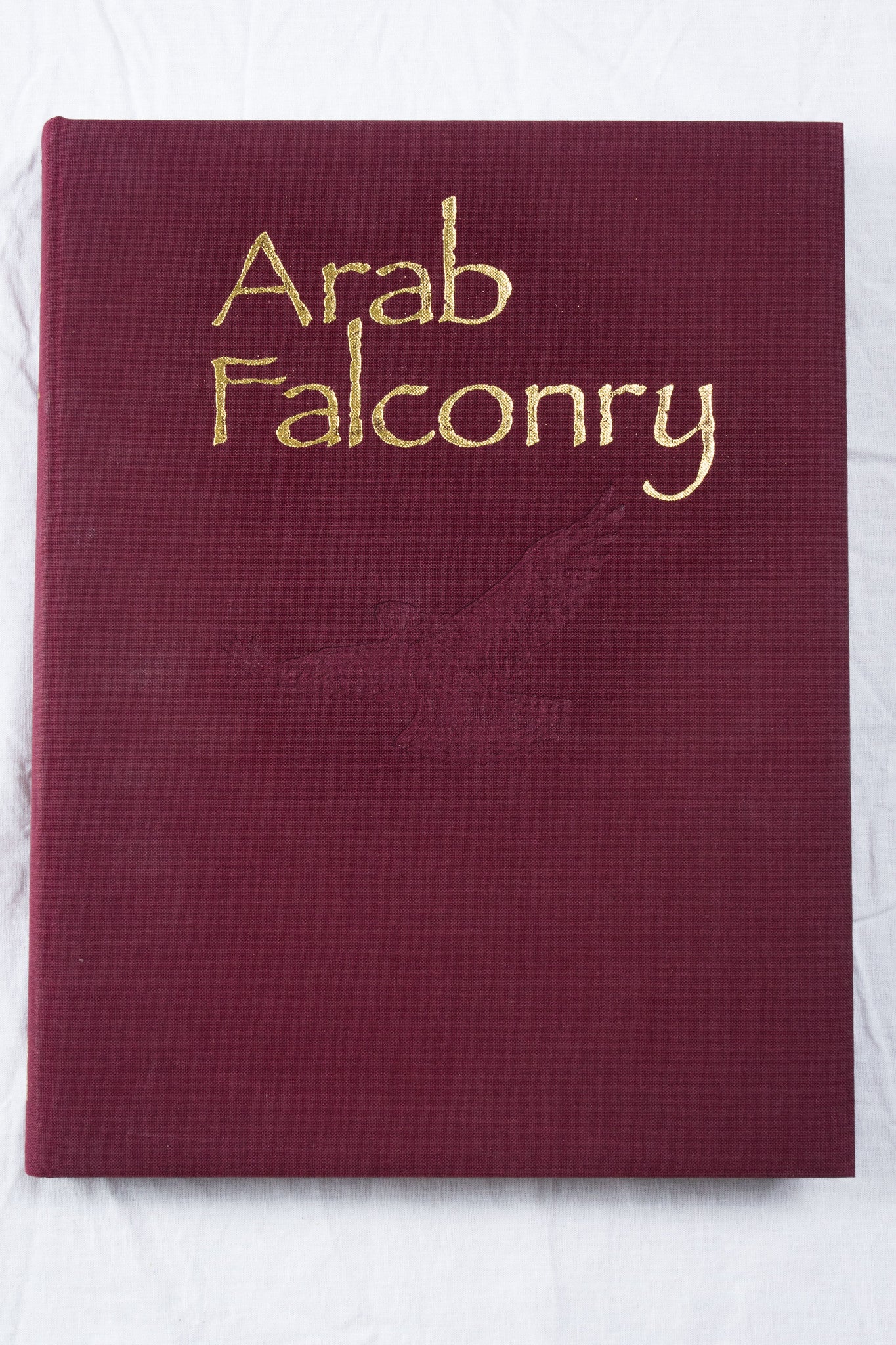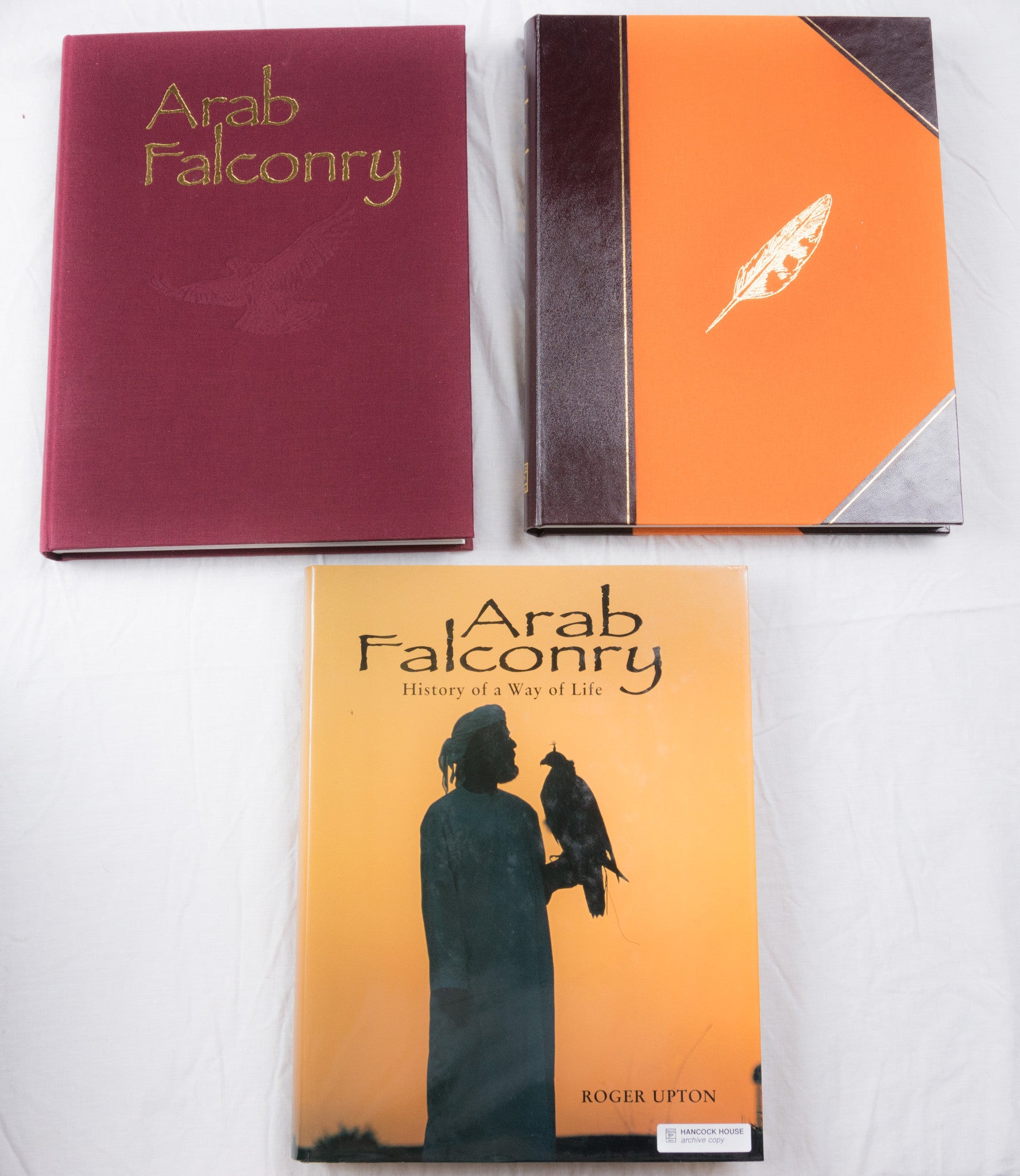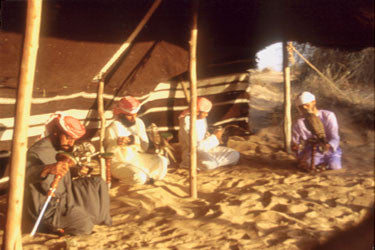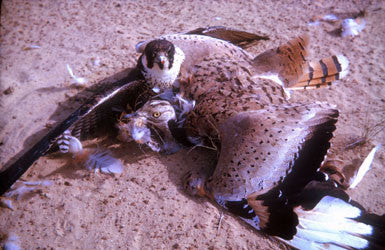 Arab Falconry: history of a way of life
Details
By: Upton, Roger
ISBN (Trade Ed): 9780888394927
ISBN (Patron Ed.): 9780888395047
ISBN (Limited Ed.): 9780888395030
Binding: Trade Cloth
Size: 11" X 8.5"
Pages: 224
Photos: 210
Illustrations: 80
Publication Date: 2002
Description
The history of falconry in Arabia.
PHOTO Highlights: 210 color photos & over 80 line drawings.
This Patrons Edition has a Royal Purple silhouette cover, and comes complete with a print signed by the artist and author's son Mark Upton. This edition is limited to 200 copies.
Limited Edition is a hand-bound leather cover, including an 8.5" x 11" print. Only 50 signed copies printed.


Description: Available in three editions: Trade Edition (limited to 2500 copies); Patrons Edition (limited to 200 signed copies); Limited Edition (3/4 leather 50 signed copies)
This title is devoted to Arab Falconry and details the trapping, training and hunting procedures of falconry in Arabia, the Gulf Coast and falconry from Morocco to Pakistan. The traditions of Arab falconry are told with a Western voice as Roger Upton delves into the mystique of the tradition of falconry in the Middle East. Since pre-Islamic times, the Arab world has had a proud history of flying hawks, including Sakers, Lanners and Peregrines. From Morocco to Pakistan, falconers, princes and sheikhs come together at hunting camps to share their experiences and techniques for trapping hawks and flying them at quarry. Whether the hawking party involves a handful or hundreds of men, they sit around the campfire to discuss their day, tell stories and prepare their hawks for the next day of hunting.

Whether the prey is the Houbara Bustard, the stone curlew or the desert hare, Arab falconers train their prized falcons to be successful hunters of their chosen quarry. Using traditional techniques such as hooding to modern developments like telemetry, Arab falconers find success and satisfaction in the sport of falconry.  Arab Falconry explores their stories. With a personal account by author Roger Upton, including excerpts from his own diaries that follow his adventures on hawking trips over decades, this book provides a real glimpse into the world of Arab falconry, which is rarely documented in the West.


Author Biography


Roger Upton has been an enthusiastic falconer since the early 1950s. He first traveled to the Middle East in the 1960s, having entertained Sheikh Saeed bin Shahkbut al Nahayan and his brother Sultan to a day's partridge hawking with his peregrines on the lovely open downland above the author's home in Wiltshire, England. The following spring the Roger was invited to join Sheikh Saeed hawking on the sands of Abu Dhabi. Since then the author has traveled the countries, towns and deserts of Arabia and beyond in search of falcons, falconers and the sport both they and he love so well.