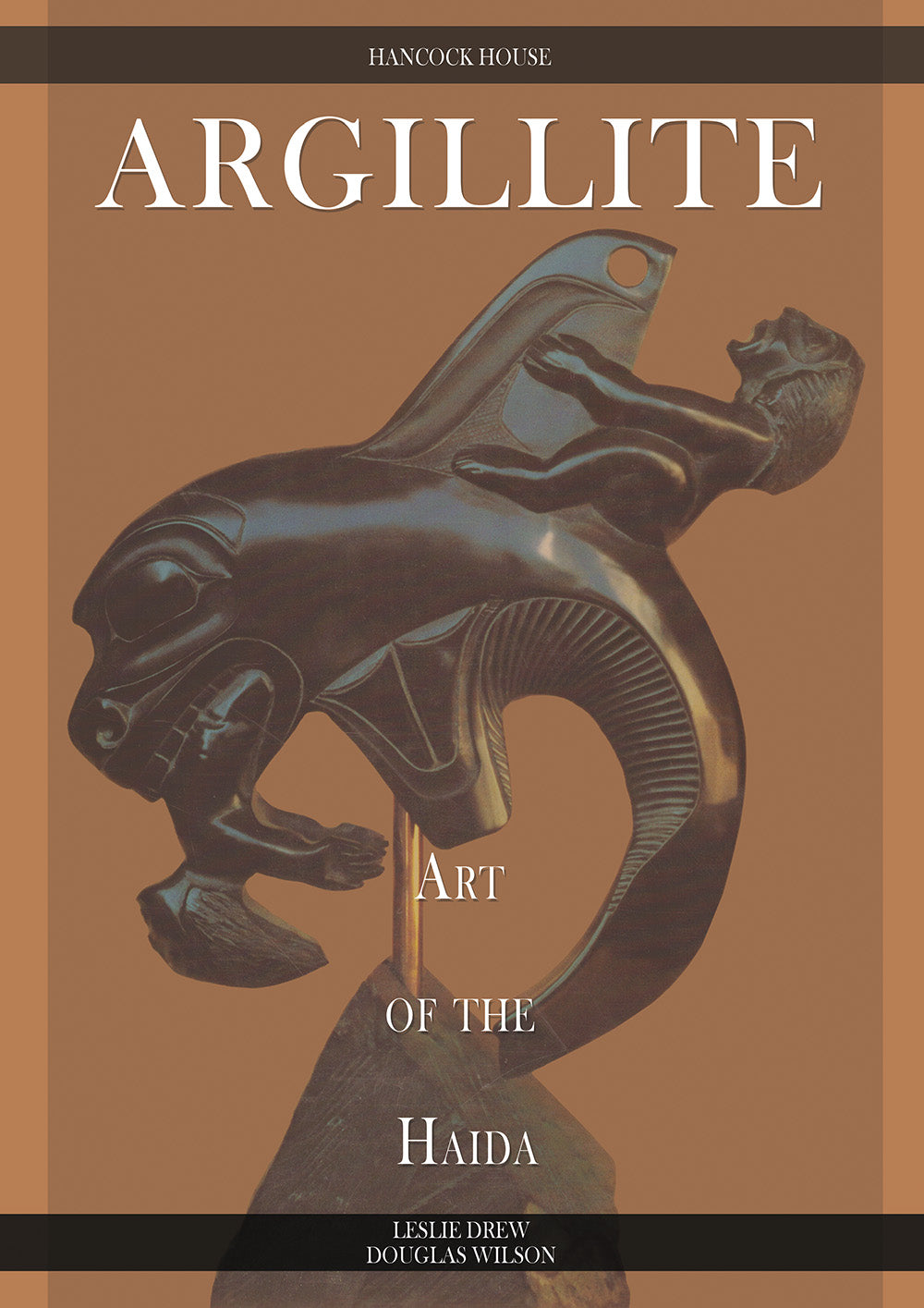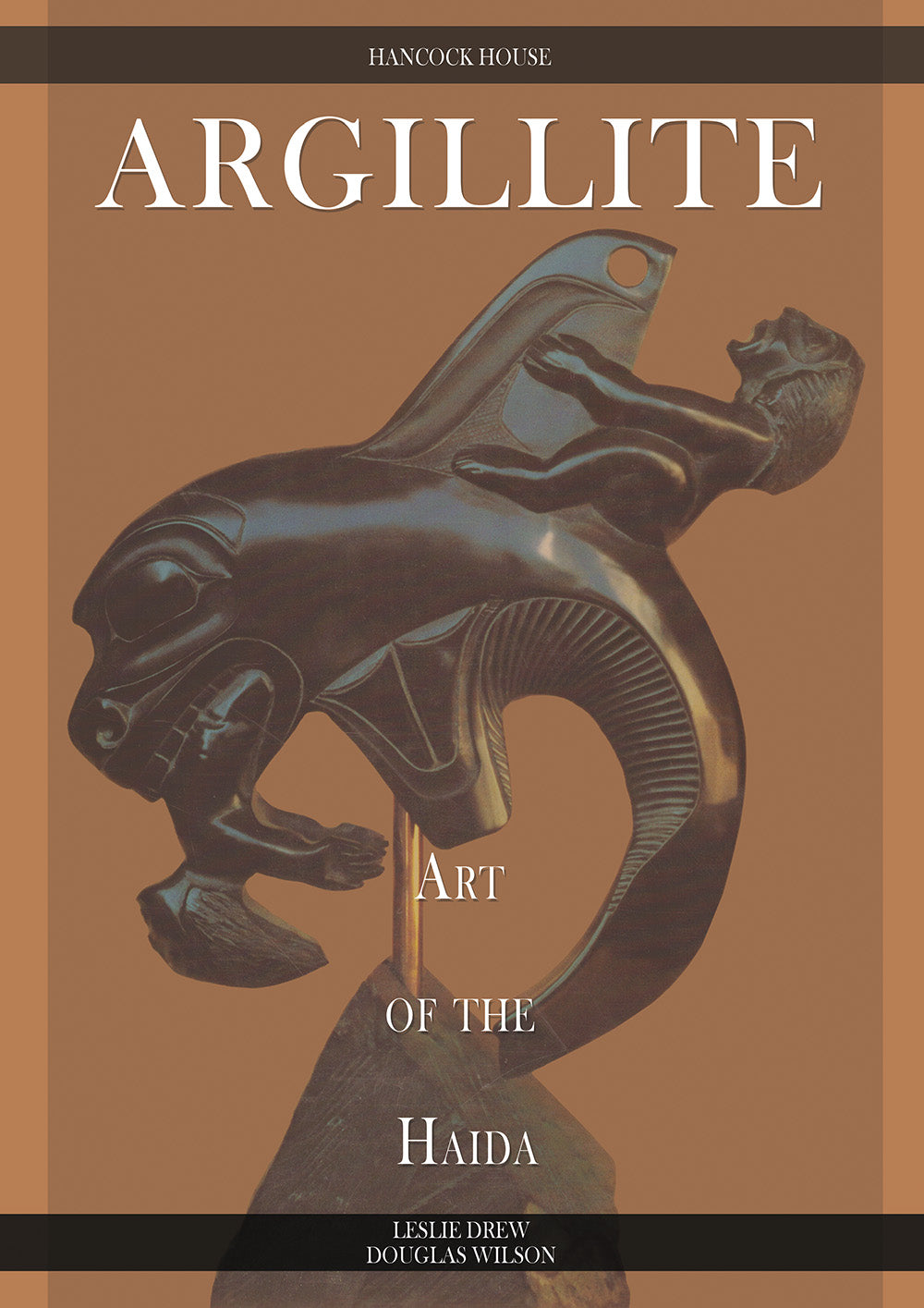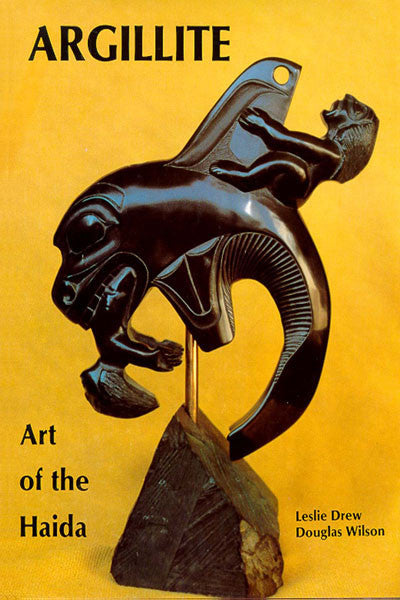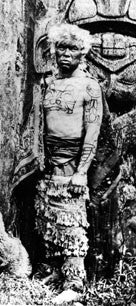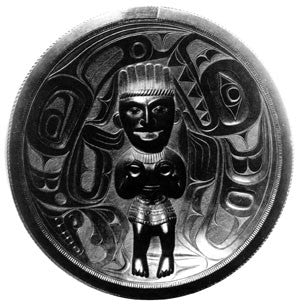 Argillite: Art of the Haida
Details

By: Drew, Leslie, Wilson, Doug
ISBN: 978-0-88839-037-0  [1980 hardback]
ISBN: 978-0-88839-376-0 [2019 paperback]
Binding: Trade Cloth / Trade Paperback
Size: 11.69" X 8.26"
Pages: 314
Photos: 286
Illustrations: 43
Publication Date: 1980
Description

An exploration of the art of the Haida, an indigenous people of the Pacific Northwest Coast of North America. Their main territory is the archipelago of Haida Gwaii in northern British Columbia, Canada. Haida society continues to produce a robust and highly stylized art form, a leading component of Northwest Coast art. In particular, this work explores the Haida carvings created from a type of a hard, fine black silt argillite (a fine-grained sedimentary rock composed predominantly of indurated clay particles), sometimes called 'black slate.'
Haida argillite carving has captured the interest of non-Indigenous buyers and collectors for over a century, but only in the past few decades have a handful of students of Northwest coast art and culture attempted to focus systematically upon the vital attributes of this unique aesthetic adventure. This publication is an ambitious yet thoroughly satisfying undertaking that can be used as an illustrative guide for the modern carver, for the collector who has helped to sustain the art for many years, and for the novice who wants an introduction to this important art form.
This book is the author's attempt to present for a general audience the artistic and historical significance of argillite. They have chosen illustrations from as many sources as possible. The particular panel pipes, miniature poles, bowls, dishes, boxes and figurines from the glorious past and the highly-promising present are what they regard as outstanding specimens of the art.
In searching for examples the authors visited the National Museum of Man at Ottawa, and several other Canadian museums. They also visited museums in the United States, and the British Isles.

Author Biographies
Douglas Wilson, who lives in Victoria, BC, was born in Queen Charlotte City on January 7, 1943. He learned the art from his grandfather, Henry Yound, his uncle, Issac Hans, and from Tom Hans, Pat Dixon and Pat McGuire. A member of the Eagle moiety, he is a keen student of Haida history and the argillite art.
Leslie Drew is a newspaper report and editor who has written numerous article on Northwest Coast Native arts for The Beaver, and other Canadian magazines.
Reviews
This is a great book. Covers argillite carving from a number of perspectives. Has interviews with some well-known carvers and presents their point of view. Gives some of the cultural perspective though it does not particularly present the Haida view. Some beautiful examples. -- John Pemberton