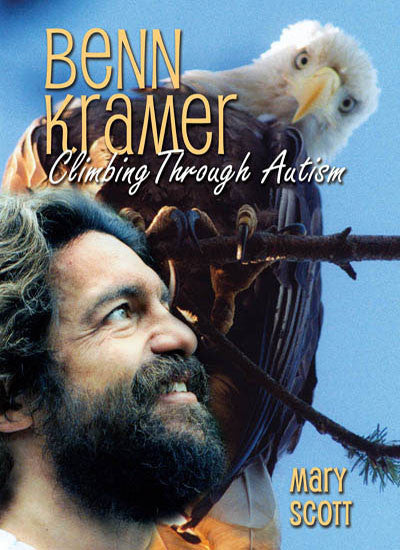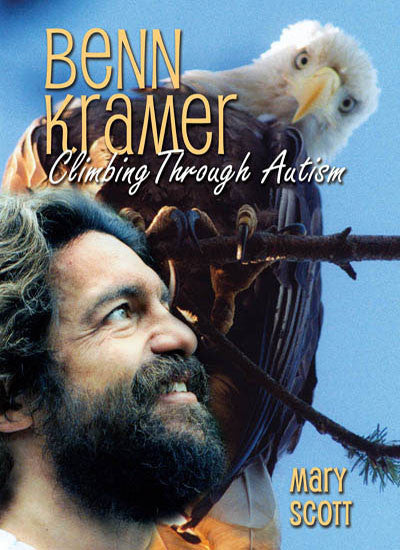 Benn Kramer: climbing through autism
By: Scott, Mary
ISBN: 978-088839-661-7
Binding: Trade Paper
Size: 11" X 8.5"
Pages: 104
Photos: 156
Illustrations: 3
Publication Date: 2013
PR Highlights: An inspiring story for anyone dealing with autism.
PHOTO Highlights: Color photos throughout.

Description: A biography of Hornby Island's Eagle Man, who overcame the restrictions of autism to live a life of personal accomplishment. Benn Kramer, the celebrated Eagle Man of Hornby Island, was an autistic man who, thanks to the love and attention from family and friends, overcame the restrictions of his condition and lived a life of adventure and personal accomplishment. In the 1950s and early 60s, autism was a misunderstood and frequently undiagnosed condition, and children suffering from it were often deemed hopeless cases. Benn's family, already struggling with the loss of another son, was unaware of the cause of his slow development and was unable to cope with his wild behavior; things only became more difficult for them with the unexpected death of Benn's mother.
Fortunately, Ruth Weber, a special education teacher in Montreal where Benn went to school, became interested in him, and when he was five she and her husband, Willy, took him to live with them so that she could devote full attention to his care and development. Benn flourished under Ruth's tutelage and he learned to talk and to manage in society. As he traveled with the Weber family, he learned to become increasingly independent and to perfect new skills. As a result, Benn traveled widely when he became an adult, became an adept wildlife photographer, and made friends wherever he went. While people noted his direct approach and mode of speaking, many people were unaware of his autism and accepted his bluntness and unique behaviors unconditionally. When he was in his teens, Benn returned to live with his widowed father in Montreal, and eventually joined his older brother in BC, living with him and his wife and family, working summers at their campground on Hornby Island. It was there that he became fascinated with the eagles that nested on their property and began to climb the tree opposite the nest tree in order to observe and photograph the eagles in their nest. He set up a treetop feeding station to ensure they had enough to sustain the eaglets they produced each year. He even constructed a sleeping platform high in the tree in order to watch the birds and to see the world from their perspective. Benn craved physical activity and was physically fearless. He loved skiing and hiking. As a youth he had learned to climb and would climb anything he could, wherever he could. Benn had taken up swimming as a young man and went swimming everywhere he saw water. He learned to dive and would share his seafood harvest with everyone. He participated in many swims around Manhattan Island in New York City. In 1999 Benn decided to swim to raise money for the New York Families of Autistic Children, and he received much recognition and praise for his dedicated efforts to promote the annual Swim of Hope in New York to benefit research and programs for autism. When Benn was in his late forties he met a young autistic woman to whom he became engaged. He was looking forward to married life when he was killed in a climbing accident near Winnipeg, Manitoba in October 2005. He was 49 years of age.
Author Biography:

Mary Scott, psychotherapist, skier, tennis player, and eagle chaser, has long been curious about autism and other variations in human physical and mental health. Born in Nova Scotia, brought up in Ontario and Quebec, and now residing and working in British Columbia, she considers herself truly Canadian.
She has treasured this exploration of autism through the life of Benn Kramer and his connections. Geographically, she has crossed the Quebec and New York bridges that Benn scaled and strode over, panted through the high altitude Peruvian passes he sought out, intent on eclipses, skied timidly the mountains he soared on, avoided the caves he descended into, and was blind to the beauty of the individual flowers and birds he saw and photographed. Benn was an inspiration for her. She hopes through this book to stimulate your own exploration of other ways of being.