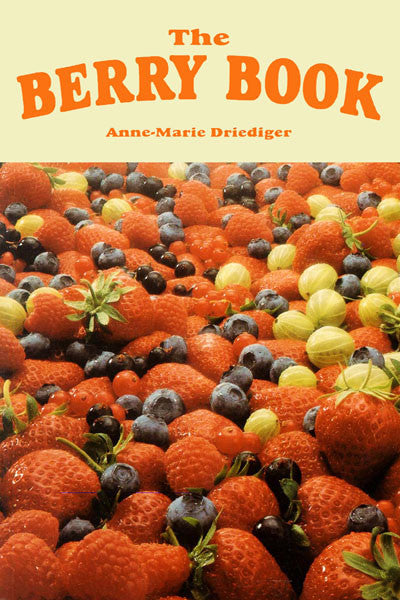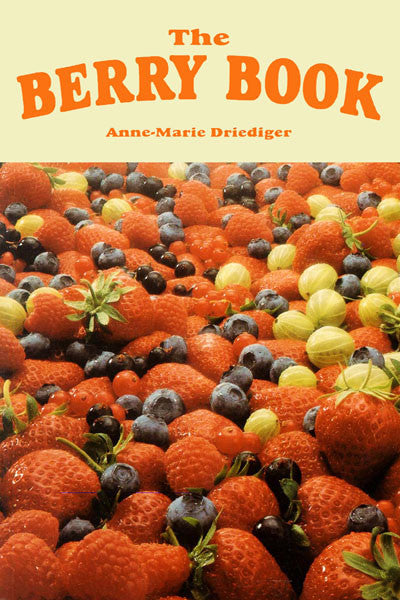 By: Driediger, Anne-Marie, Driediger Bros.
ISBN: 0-88839-267-2
Binding: Trade Paper
Size: 8.5" X 5.5"
Pages: 160
Photos: 31
Illustrations: 0
Publication Date: 1995
PR Highlights: Cookbook of berry recipes.
PHOTO Highlights: B/w photo section with 31 photos.

Description: Dozens of ideas for using delicious BC fruit. Recipes include: jams and jellies, appetizers, main courses, desserts, preserves, and drinks. Other topics include using pesticides, U-Pick fruit farms, troubleshooting when something goes wrong, and chats and conversions. The perfect companion book for the many fresh fruits grown in BC.
Author Biography
Born in June 1933 to a Saskatchewan wheat farming family and having wonderful memories of our family farm, is it any wonder that I fell in love with this land when I came to BC at Christmas time 1952? I had always loved eating strawberries, but never imagined I would spend the next forty plus years living and raising children on what was to become one of the largest strawberry farms in BC. The summer of 1954, my husband George and I came back to BC from the prairies to help Dad and Mom Driediger harvest their strawberry crop, they had come to BC in 1944. They started growing strawberries in the 'Otter District' on a 10 acre farm. We came home to help that summer and stayed on to help during the fall months. That was the beginning of our farming years! We took over the farm the following spring and from then on, strawberry farming in the Otter District began to change. In 1981 George, and I parted company. I purchased the farm from him and formed a new partnership with my sons. Since this new partnership was formed, we have taken this company in new directions. We have added several commodities to our product line with continued harvest from June to December. We have constructed 'state of the art' coiling facilities. This, coupled with improved packaging, and the availability of Air Cargo, has enabled us to ship our products Canada-wide.