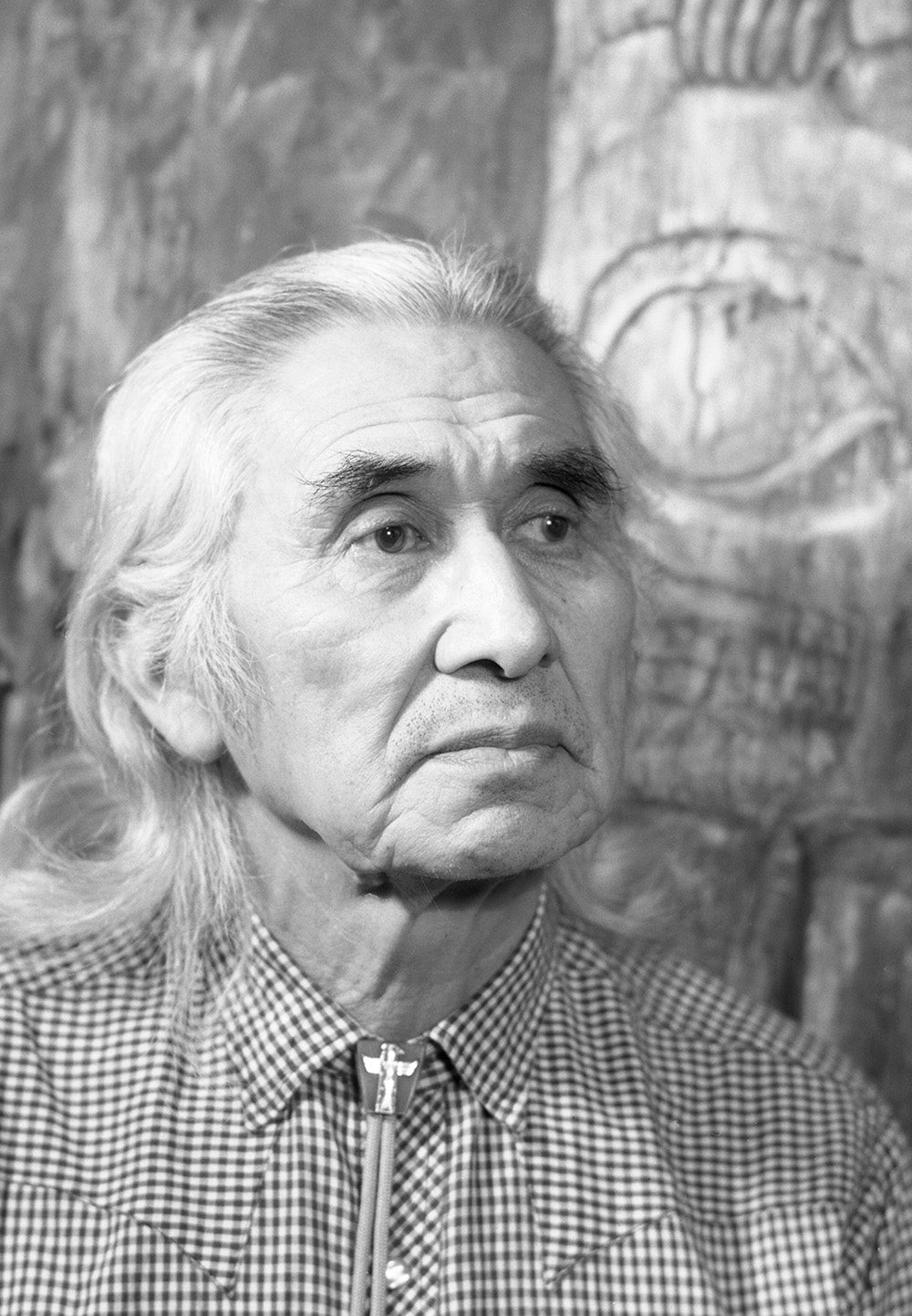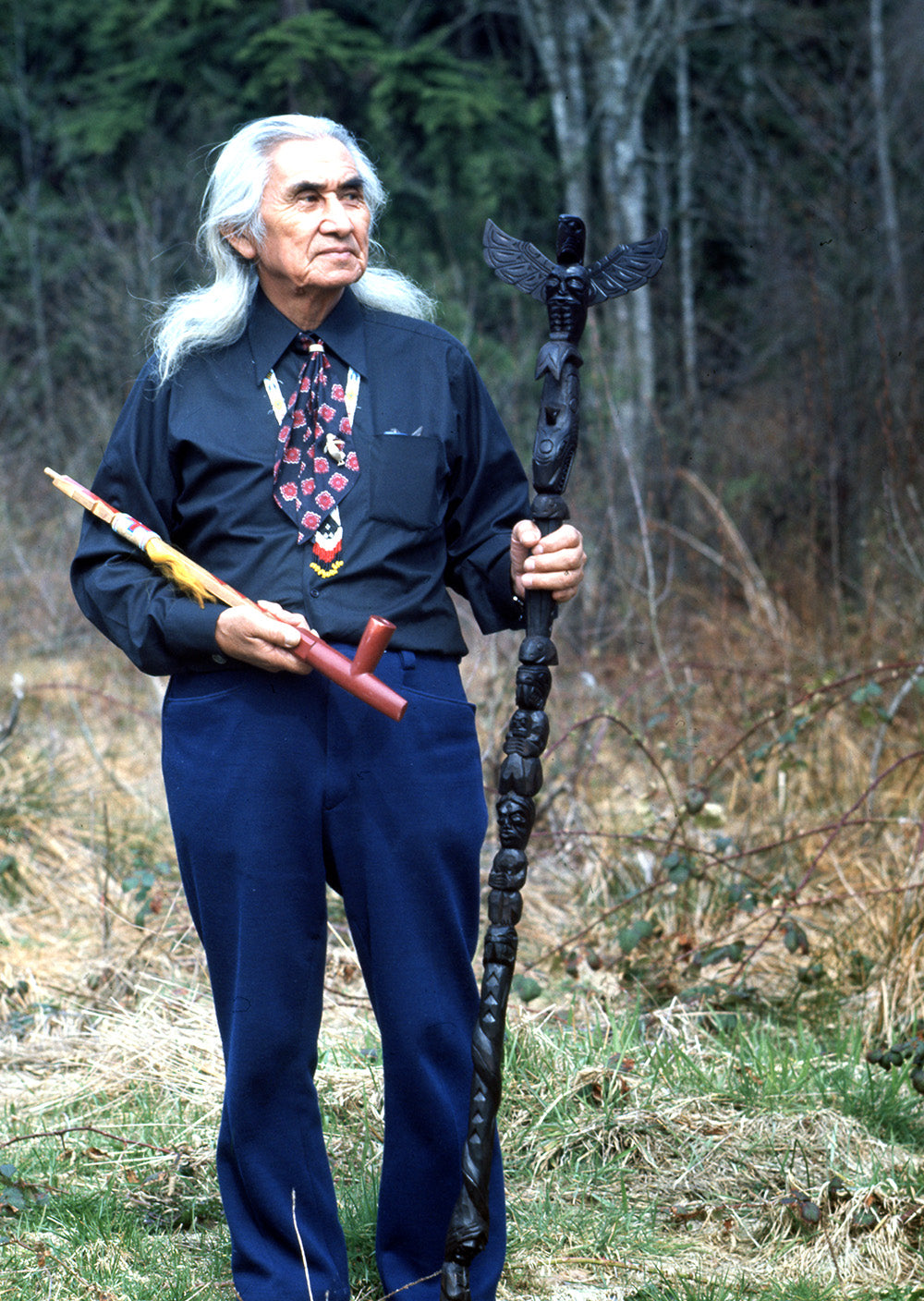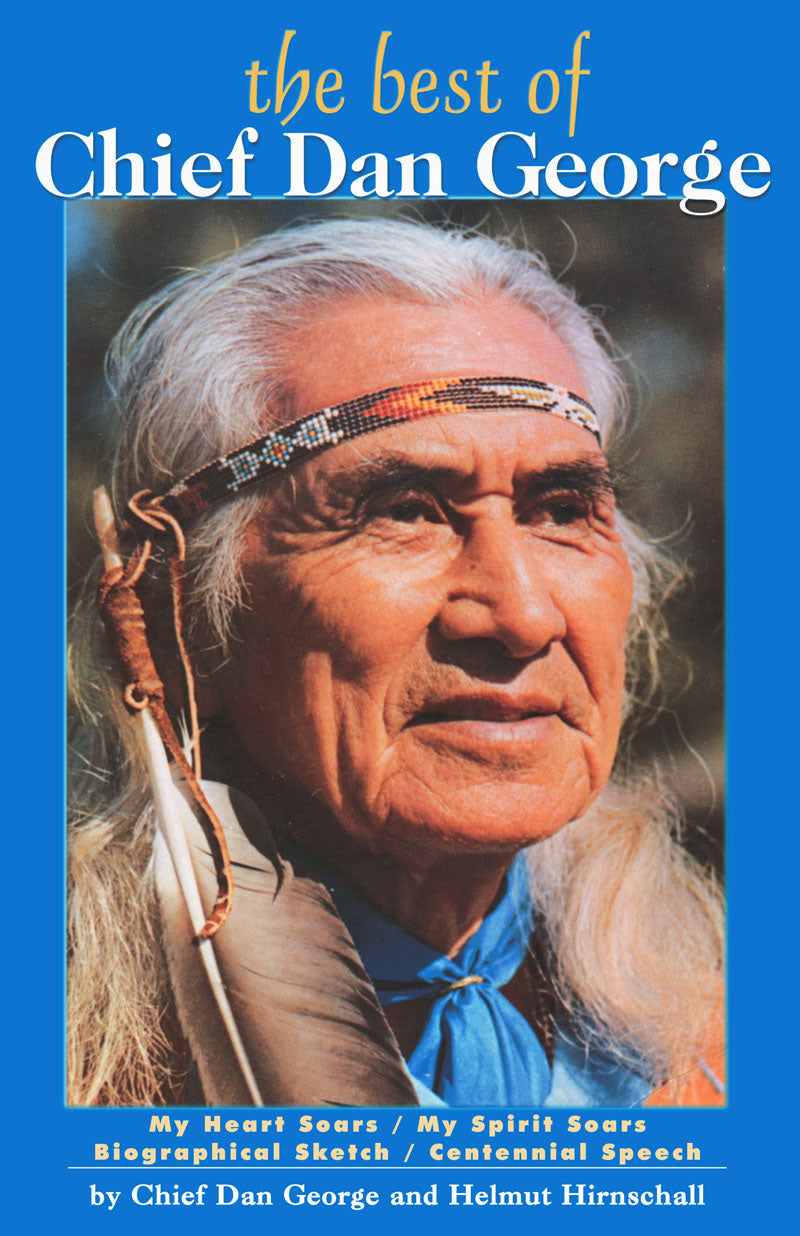 Details
By: Dan George, Chief, Hirnschall, Helmut
ISBN:
0888395442/9780888395443
Binding:
Trade Paper
Size:
8.5" X 5.5"
Pages:
128
Photos:
0
Illustrations:
95
Publication Date:
2017 (reprint)
Description
PR Highlights: A compilation of poetry by Chief Dan George.
PHOTO Highlights: 95 B&W illustrations throughout.
Sample Chapter- Lament for Confederation

Description: This book combines the two best sellers My Heart Soars & My Spirit Soars in one volume, 63 poems fully illustrated.
This book combines the two best sellers My Heart Soars & My Spirit Soars in one volume, eloquently illustrated throughout by Helmut Hirnschall. Included in this edition is the Lament for Confederation by Chief Dan George. Poetic and spiritual, this book has a universal message to all people. Chief Dan George was an accomplished performer, poet, philosopher, champion of Native peoples and loving patriarch of a large family.
Author Biography
Chief Dan George was an accomplished performer, poet, philosopher, champion of first Nations peoples, loving patriarch of a large family, was born in 1899 on a Salish Band reserve on Burrard Inlet, in North Vancouver, one of twelve children of the chief. His given name was Teswahno, meaning thunder coming up over the land from the water. Like most native children at that time, under the influence of the Catholic Church, and in need of white culture's education, he went to a residential school at the age of five, so as not to be separated from his cherished older brother Harry. The next eleven years were difficult ones, being distanced from family, culture, language and customs. Schooling ended at sixteen, and he went immediately into the forest to harvest trees. At nineteen, in an arranged marriage, he and sixteen year old Squamish girl, Amy, entered into a devoted union of fifty-two years duration. They had eight children, six of whom survived into adulthood. Dan worked as a long-shoreman off and on for the next twenty-seven years, during frequent strikes supplementing his income with hunting and lumbering, until he had a serious accident on the docks in 1947, which damaged a hip and leg. In the forties, with his children and a cousin, who billed themselves as Dan George and His Indian Entertainers, he played for dances three or four nights a week throughout British Columbia. Traveling and sleeping in a covered truck, they would spend the summers picking hops and performing country and western music, with the kids doing special requests for extra money. Dan's instrument was the bass fiddle. He always remembered those years as the happiest times in his life.  During the fifties, he was occupied with the duties of chief for his band. In the early 1960s, CBC TV was producing a series called Caribou Country. When an actor fell ill, the search was on to find a replacement for a character called Ol' Antoine. Through a fateful series of connections, Chief Dan tested for, and won, the part. With no formal training, he slipped into an instinctive way of acting that won him much acclaim, though initially he had to overcome a measure of hesitation and doubt. Having his two sons in the acting world was a major support, as was Amy's whole-hearted encouragement. Chief Dan gained further national recognition in 1967 with his now famous speech, The Lament for Confederation, which he read at the Centennial celebration in Vancouver. That same year, he came to the attention of the playwright, George Ryga, who was working on his powerful drama, The Ecstasy of Rita Joe. Their meeting resulted in the full development of the character of Rita Joe's father, which Chief Dan played, first at the Playhouse in Vancouver, and then two years later at the National Arts Centre in Ottawa, to glowing reviews. He also appeared in the Royal Winnipeg Ballet production based on the play. In 1973, he would recreate the part in Washington, D.C. for overflow audiences.
When an episode of Paul St. Pierre's Caribou Country was brought by a Hollywood studio, Chief Dan got a call to test for the character Ol' Antoine in the Walt Disney movie, Smith. He easily got the part, and so began a film career that reached its peak with his legendary performance of the role of Old Lodgeskins, in Arthur Penn's film Little Big Man, with Dustin Hoffman, in 1970. For the first time, natives were seen without the stereotypical bias that the film industry had reflected for the first seventy years of its history. Chief Dan received the New York Film Critic's Award and the National Society of Film Critic's Award, as well as an Oscar nomination for the depth and sincerity of that characterization. For the last ten years of his life, he was in demand as a spokesperson for native people, and as an actor, musician, writer, speechmaker. He even toured for a year with the rock bank, Fireweed. Many awards came to him, including an honorary Doctor of Laws from Simon Fraser University. His highest aim was always for better understanding by white people of his culture and his people, and he pursued this with determination, wisdom and courage. He died in Vancouver in 1981.
Book Reviews
This is a delightful, must have book. Dan George is a foremost Canadian philosopher, whose works should and will be studied for future generations of scholars. He puts the position of our Natives and their invaders in a way that calls out for understanding and immediate rectification.
-- Ron MacIsaac, Dec 2010