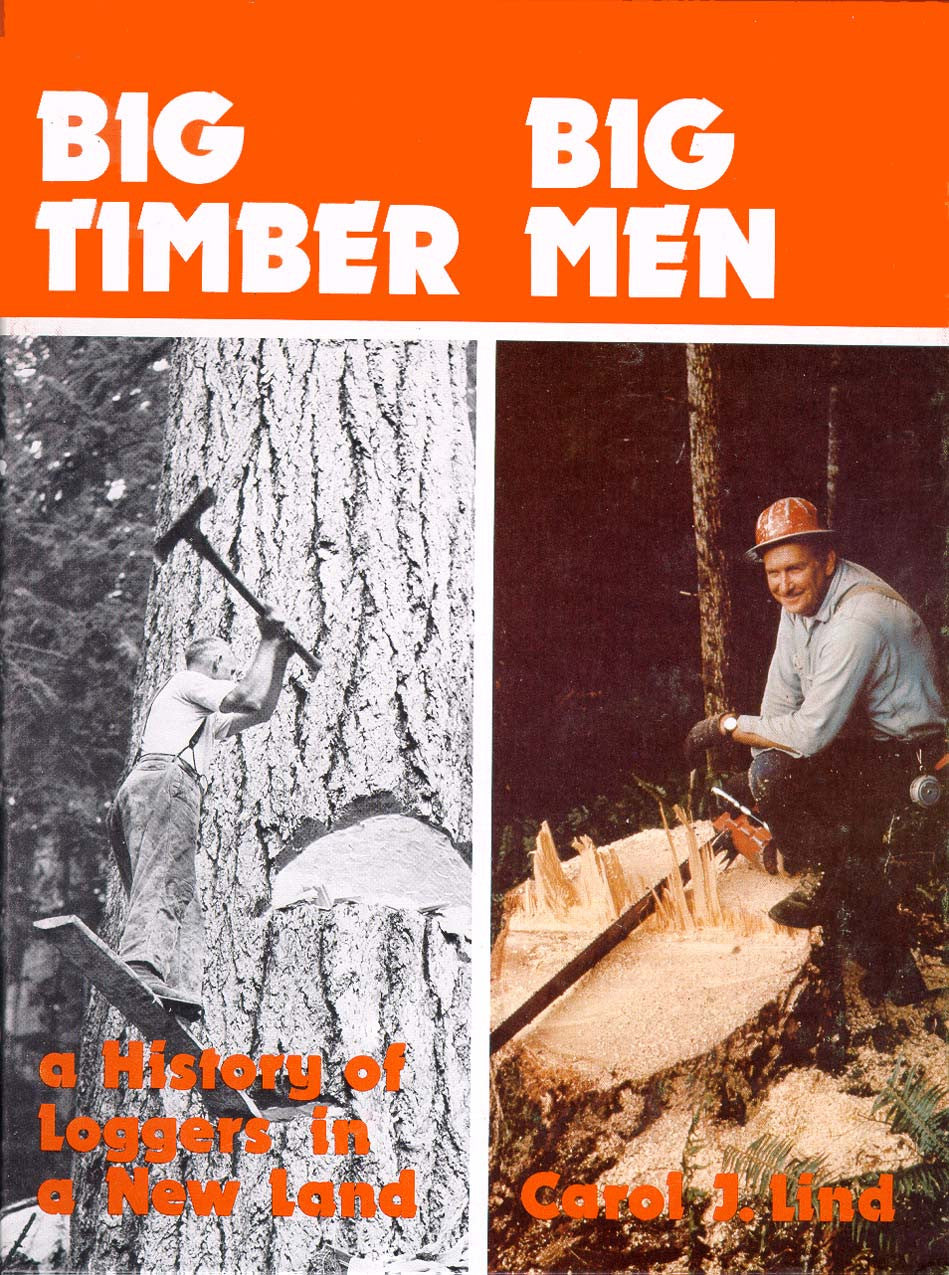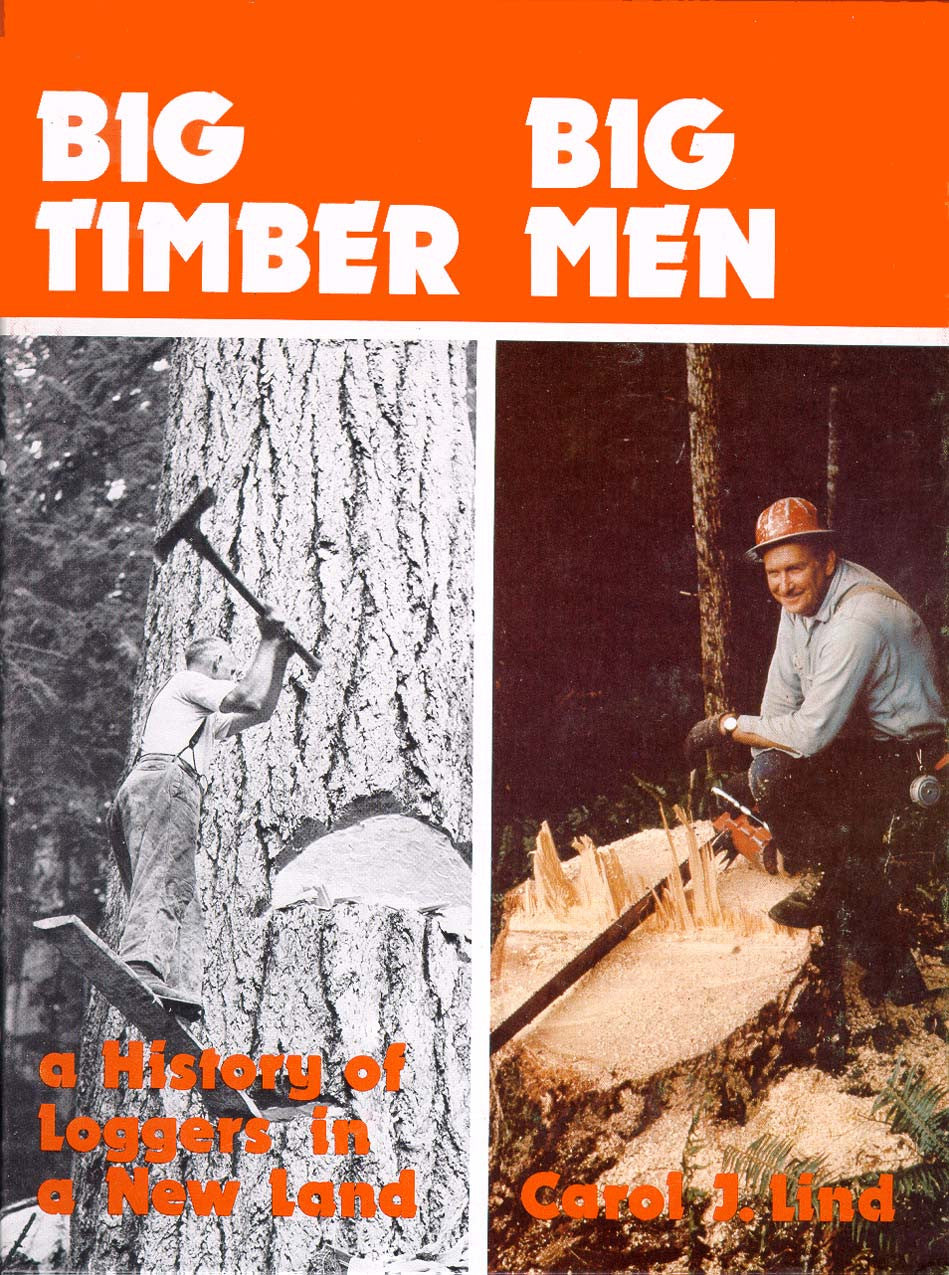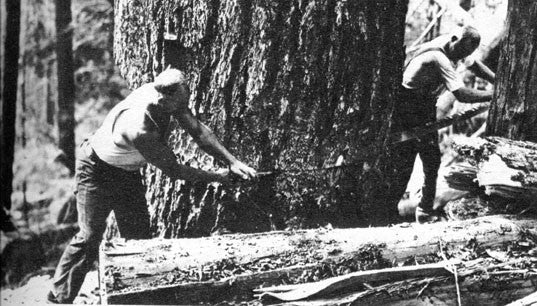 Big Timber Big Men: a history of loggers in a new land
Details
By: Lind, Carol
ISBN: 0-88839-020-3
Binding: Trade Cloth
Size: 11" X 8.5"
Pages: 160
Photos: 132
Illustrations: 14
Publication Date: 1978
Description
Illustrated with rare photos of the era, this title details the colorful history of logging and its movement from the Atlantic to the Pacific Coast.
PR Highlights: A history of loggers in a new land.
PHOTO Highlights: Historical b/w photos throughout.

Description: A colorful history of logging and its movement from the Atlantic to the Pacific Coast. Carol tells the story of those colorful, hardworking and hard playing men who left their mark on the lands. This book is not a definitive study of the logging industry. It would take a series of volumes and the contribution of many historians to accomplish that purpose. This title is more a series of events.
Nor should one conclude from the chapters pertaining to the labor movement that all the logging companies are bad. For every company against the fledgling unions was another which provided medical care and emergency methods to transport the injured out of the woods to company hospitals--such as the one provided by Walter M. Reed of Simpson Timber, McCleary, Washington; clean bunk houses, even family apartment buildings such as provided by Polson Logging Company, Montesano, Washington; European trained chefs--such as imported from the New York Waldorf Astoria by the Schafer Brothers of Upper Satsop, Washington, to cook for their loggers; weekend trips into town for loggers and their families--such as provided by Simon Benson Logging Company; company safe deposit vaults--such as provided by Pope and Talbot of Port Gamble, Washington (which company's houses resemble a New England village); modern management techniques--early used by the James logging Company of Cowichan, British Columbia. Nor were all the loggers as a group entirely made up of men anxious to get drunk on those twice-a-year holidays. Those who were not part of the get drunk-and-spend-your-pay crowd were usually loners or went home to visit their families. For some, being loggers was a chosen way of life; they would have it no other way. But it was a hard life, and liquor softened sharp edges of grim reality. For others, there was no other opportunity, thus discontentment.

BIG TIMBER! BIG MEN! is about an industry in change, why it was changing and those factors which forced the industry to change more rapidly when it appeared reluctant to do so. While it empathizes with the pursuit of workers to force change, it is no less a tribute to those companies which urged change.
Author Biography
Carol J. Lind is the recipient of four Wahington Press Womens' Awards of Excellence, and is a true daughter of the West - Her sawmill father having provided the inspiration for this title. Her articles have appeared in leading Western newspapers and magazines.