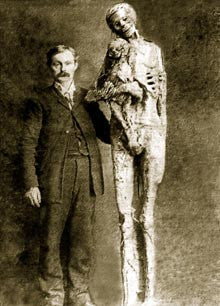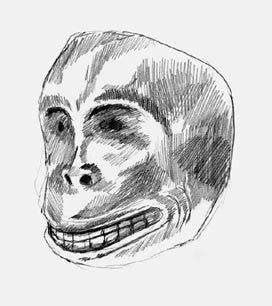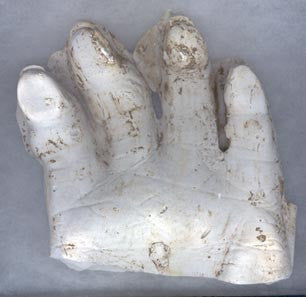 Bigfoot Encounters in Ohio: quest for the grassman
Details
By: Murphy, Christopher, Cook, Joedy, Clappison, George
ISBN: 0-88839-607-4
Binding: Trade Paper
Size: 8.5" X 5.5"
Pages: 152
Photos: 72
Illustrations: 22
Publication Date: 2006
Description
PR Highlights: Thought-provoking information on BF incidents
PHOTO Highlights: Over 100 b/w photos, maps & drawings throughout

Description: A remarkable & entertaining account of the bigfoot phenomenon. Ohio is among the top five states in reported bigfoot incidents because of the state's vast farmlands (easy food), extensive forest areas, and abundant water resources. Numerous reports of a strange apelike creature continue to emanate from Ohio's vast rural and forested areas. Now commonly known as bigfoot, the creature is mainly seen in farming communities as it obviously searches for easy food. Large humanlike footprints in cornfields, pasture lands and woodland trails provide tangible evidence of its passage. Joedy Cook and George Clappison have spent almost twenty years investigating the bigfoot phenomenon in Ohio and other eastern states. The information they have gathered on Ohio incidents is presented in this thought-provoking book by Chris Murphy, an author and bigfoot researcher in British Columbia, Canada. While most scientists still reject the possible existence of bigfoot, this book will leave you in awe as to why more is not being done to resolve what is surely North America's greatest mystery. Originally published in 1997 under a different title, the Murphy, Cook, Clappison team has completely revised and updated the work. Many new sightings have been documented and numerous photographs and illustrations have been added. The book has had a complete makeover, with the provision of more and better information on all aspects of the remarkable bigfoot phenomenon in the State of Ohio. Ohio ranks sixth in North America in the number of bigfoot-related incidents by state or province. The details provided in this book give a clear understanding of just how widespread the phenomenon is in Ohio. The astounding eye-witness accounts will convince even the most ardent skeptics that the bigfoot issue has gone far beyond legend and willful fabrications. About the title: Use of the Ohio term Grassman to identify an unusual ape-man creature appears to go back to at least the turn of the last century. Apparently, sightings of the creature in tall grass (including the young of the species) on Ohio's plains resulted in the name. As the creature was somewhat terrifying in appearance, it appears the term was used in a foreboding sense with children (i.e., the Grassman will get you!). Descriptions of the Grassman are identical to those of bigfoot or the sasquatch; however, the Grassman appears to have some different habits or ways of life.
Author Biography
Chris Murphy has been involved in bigfoot/sasquatch studies since 1993. He lives in British Columbia, Canada and was co-curator of a sasquatch exhibit at the Vancouver Museum, that ran from June 2004 to February 2005. One of his latest books, Meet the Sasquatch (Hancock House Publishers) accompanied the exhibit.

Joedy Cook and George Clappison have both been involved in bigfoot studies for about twenty years. Joedy is director of the Ohio Center for Bigfoot Studies, Cincinnati. George now lives in Maryland and conducts research in that state and in Ohio.
Book Reviews
Review by Loren Coleman
This is the book that blew the lid off Ohio 'Grassman' research. Highly recommended for your complete Bigfoot Library. 

Mysteries Magazine
Reviewed by Michael Newton
Vol 5 #2, Issue #17

State surveys of Bigfoot/Sasquatch activity are rare, and none to date approaches Bigfoot Encounters in Ohio's high level of excellence. Although a slim volume at 150 pages (index included), it delivers more than its retail price in quality of content and production. From its glossy paper to its 141 brilliant illustrations, this book exemplifies small press publishing at its finest. More important, however, is the broad scope of its relatively abbreviated text, which manages to cover not only the Buckeye State's 153 Bigfoot reports between 1869 and 2004 - with discrete subchapters for 43 countries and two major parks - but also to survey such diverse topics as the origin of Bigfoot's nickname, the 1967 Patterson film, and unknown primates reported from other parts of the world throughout human history. In short, Bigfoot Encounters in Ohio is a satisfying feast of knowledge that no self-respecting cryptozoologist (armchair or otherwise) should omit from his or her library. The authors are veteran Bigfooters with some two decades of field research under their belts, and it shows in their finished product.