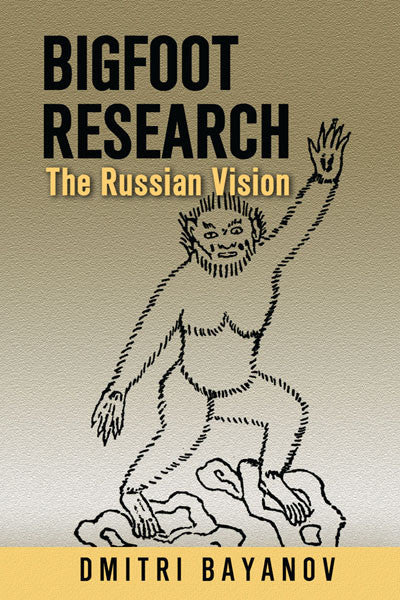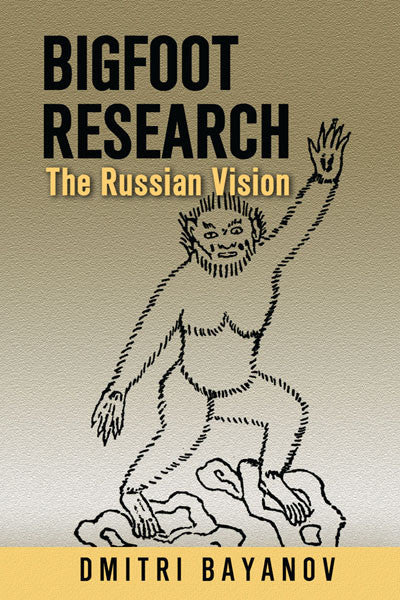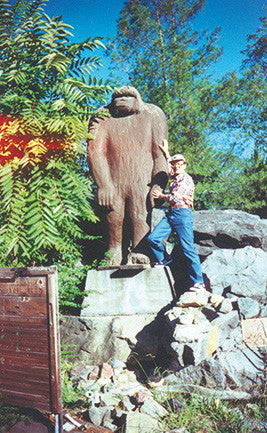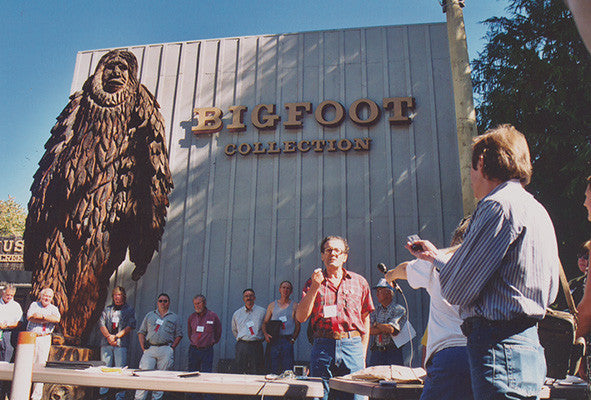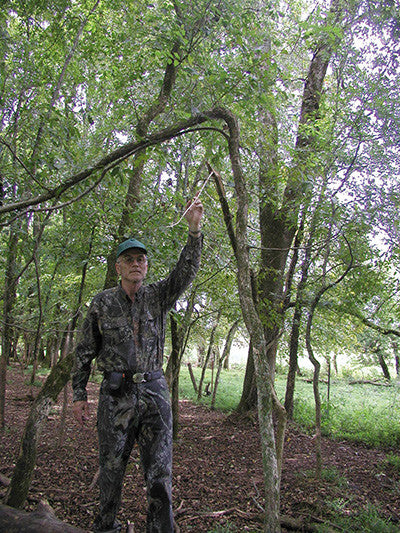 Bigfoot Research: the Russian vision
Details
By: Bayanov, Dmitri
ISBN: 978-0-88839-706-5
Binding: Trade Paper
Size: 8.5" X 5.5"
Pages: 424
Photos: 62
Illustrations: 28
Publication Date: 2011
Description
Bigfoot is a familiar word today around the world. Since the middle of the last century it indicates a mysterious giant primate of North America, who is also called Sasquatch. The Russian vision of this research is distinguished by at least three peculiarities: it is based on the combined evidence regarding these primates; it regards these humanlike beings as relict hominids (hominins by latest primate classification), i.e., the closest relatives of modern man, Homo sapiens; and it firmly takes the existence of these still enigmatic bipeds for a biological fact, not a popular myth or a scientific hypothesis. The purpose of the book is to substantiate these views and claims. The main philosophic question posed by it: What is it to be human?
Author Biography
Dmitri Bayanov is the science director at the International Center of Hominology. His cryptozoological career has focused primarily on the study of relic populations of hominids, including the Almas and the American sasquatch. He is the author of In the Footsteps of the Russian Snowman (1996), America's Bigfoot: Fact Not Fiction (1998), and Bigfoot: To Kill or to Film? The Problem of Proof (2001). Each deals with some aspect of hominid research. His current book, Bigfoot Research: The Russian Vision, originally published by Crypto-Logos, Moscow, is a compilation of his writings on hominology.

Bayanov originally graduated from a teachers' school in 1955 with a major in humanities. After studying under such individuals as Professor B.F. Porshnev and P.P. Smolin, Chief Curator of the Darwin Museum in Moscow, Bayanov took part in Marie-Jeanne Koffmann's expedition in search of the Almas in the Caucasus Mountains. He later made reconnaissance trips into the same region on his own.

Dmitri Bayanov is currently an active member of the Relict Hominoid Research Seminar at the Darwin Museum. His involvement with the group began in 1964 and he became its chairman in 1975. He was also a founding board member of the International Society of Cryptozoology and served on its Board of Directors until 1992. Bayanov is credited with coining the terms "hominology" and "hominologist" in the early 1970s to describe the specific study of unknown hominoids and those who study them.
Book Reviews
From Bigfoot Times, July 2011

Hancock House Publishers at 1431 Harrison Avenue, Blaine, Washington 98230 has released 'Bigfoot Research: The Russion Vision' by Dmitri Bayanov, one of the greatest veterans of 'hominology,' the study of living non-sapiens hominids whose existence is denied by orthodox scientists. At 431 pages, there is plenty to offer in this tome, both in scholarship [and] drawings and pictures. Section five of this work is 'The Struggle for the 1967 Bigfoot Documentary,' (the P-G film), always a favorite of many. The book also has an index and substantial references.
Jeffrey A. Teagle
The Chattahoochee Bigfoot
The International Cryptozoological Society (Alabama Division, USA, representing Mr. Jon Erik Beckjord) 
This would be a great edition to anyones para-library. This is a volume of 404 pages, presenting a collection of his writings on this subject from 1976 to the present, illustrated with 24 color photographs and several scores in black & white. It's the largest book in English devoted to bigfoot research by Russian hominologists over the past decades. The term hominology to denote the study of living non-sapiens hominids was coined by the author in the 1970s. Another handy working term coined by him is homin, which embraces all wild hairy bipeds, such as Bigfoot, Almas, Almasty, Yeren, Yowie, etc. Accordingly, as far as habitats are concerned, the book deals with homins in Europe, Russian, China, North America, and Australia. In temporal terms, it traces the theme from antiquity to the present time, offering a fine collection of homin images in ancient and medieval art. Bayanov tells how he became engaged in bigfoot research and what makes him carry on. He predicts strong impact of hominology on the development of science and philosophy. Many pages and photos are devoted to contacts and cooperation with Russian counterparts in North America, especially with outstanding BF contactees and investigators, such as Janice Carter, who, with Mary Green, authored the ground-breaking '50 Years with Bigfoot.' All in all, this volume is a virtual textbook on the subject. Having read it, the reader is sure to become a knowledgeable student of hominology, a discipline both fascinating and educational... The book contains over 400 pages all in English with about sixty black and white photographs and sixteen pages of full color photographs. The cover is in full color. The book is complied with Chris Murphy and Edited by Roger Knights. Hurry while supplies last and order your copy today.


Southeast Sasquatch Association
This book is an absolutely EXCELLENT assessment of not only hominology in Russia, but also worldwide. Dmitri goes into the various names for Russian Wildmen, such as Leshiy, which translates to Wood Goblin. He discusses the history behind these and the history of hominology studies and how he and his colleagues have been pioneering those studies for at least 60 years. He also writes an excellent section on the Patterson/Gimlin movie where he addresses many of those who have claimed to be the man in the suit and their backers, as well as addressing the skeptics of the film. Dmitri also discusses the Yowie in a lengthy chapter, and for the first time since 2001 publishes his short booklet 'Bigfoot: To Kill Or To Film: The Problem Of Proof' in its entirety, with a bit of bonus material in this book. He also discusses quite a bit about the language capabilities of hominids, juxtaposing it with information received from Janice Carter about this very thing. He then talks of Janice and the events occurring on her farm. He rounds out the book with an interview conducted with him by cryptozoologist Craig Heinselman, and also some humor and a great wrap-up chapter. This book is absolutely terrific and highly-recommended for anyone's cryptozoological bookshelf. 5 out of 5 stars!!!!!!