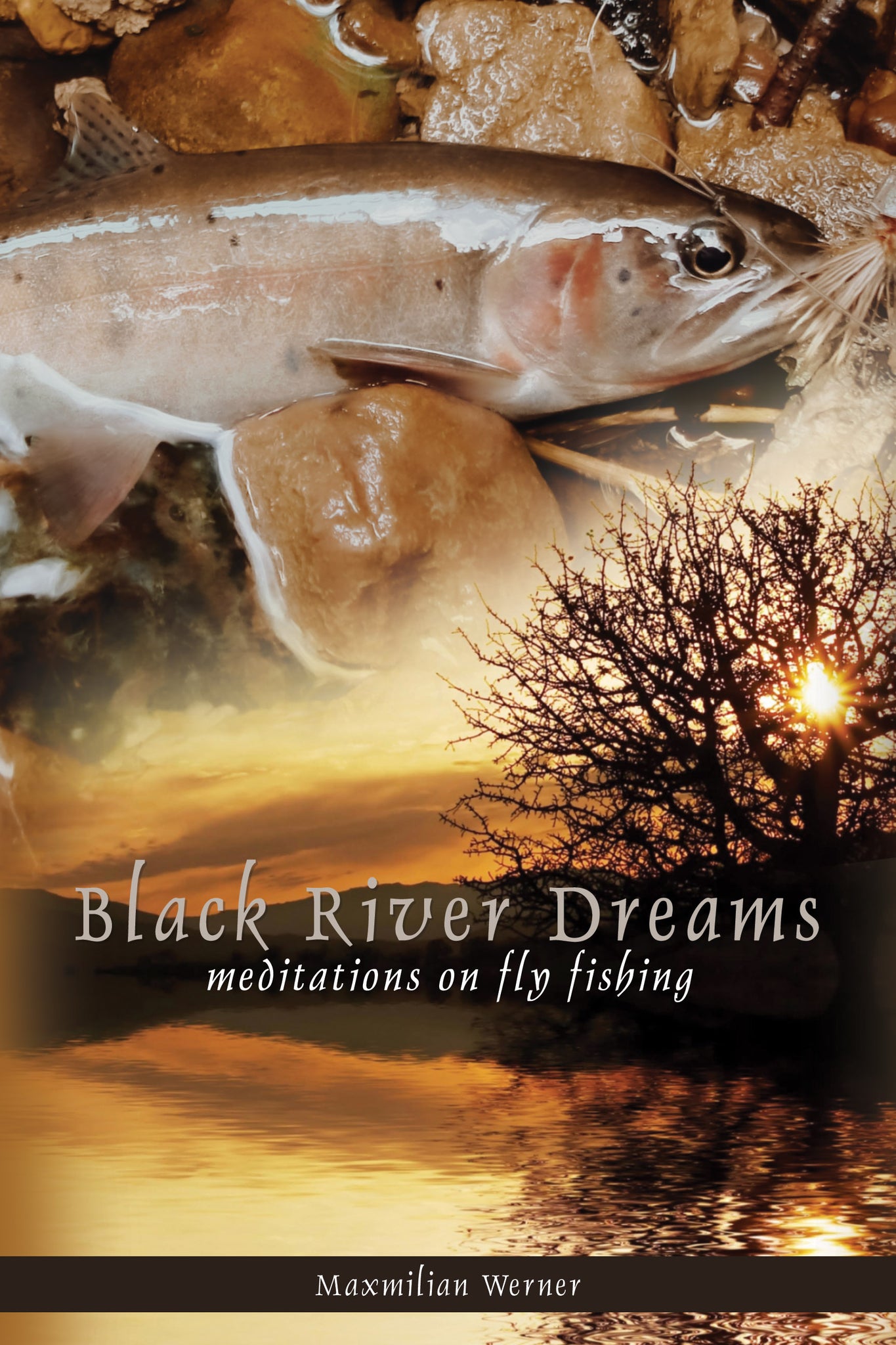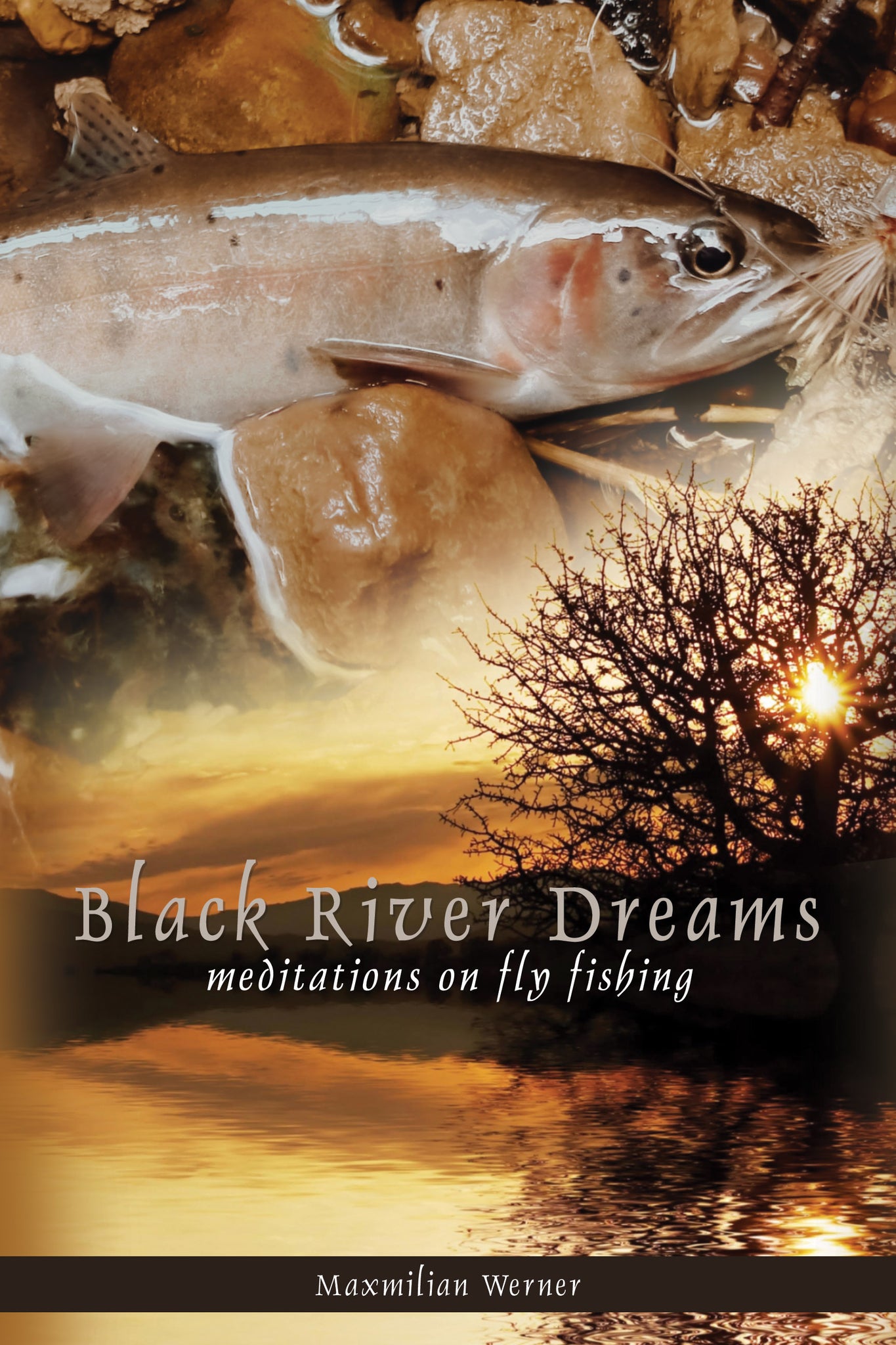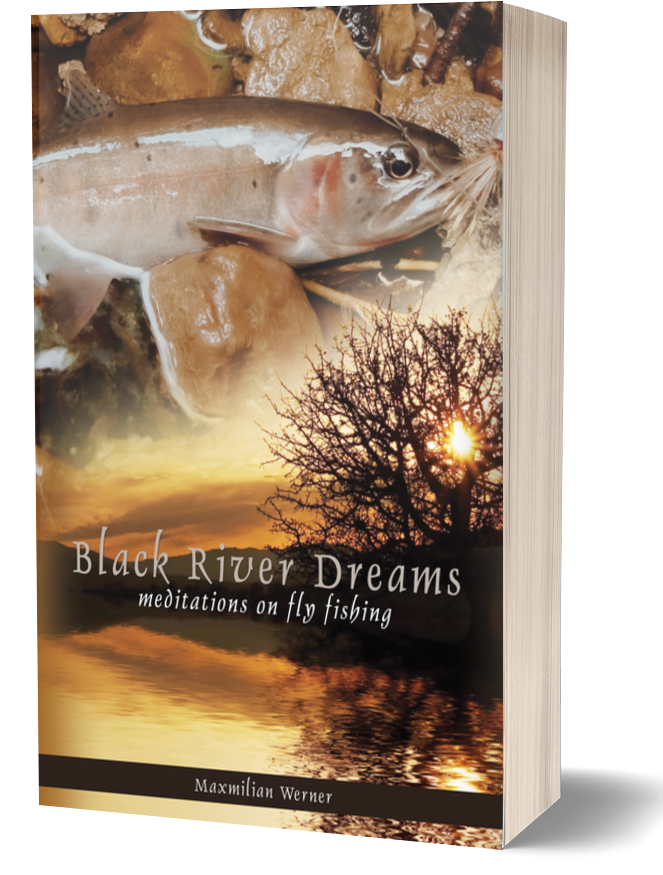 Black River Dreams: meditations on fly fishing
FORTHCOMING!
Details
By: Maximilian Werner
ISBN: 978-0-88839-633-4 [Trade Paperback]
ISBN: 978-0-88839-443-9 [eBook]
Binding: Trade Paper
Size: 5.5" X 8.5"
Pages: 172
Illustrations/Photos: 1
Publication Date:  2021


Description
A celebration of fly fishing, alternately lyrical and meditative, mystical and sensuous, each of these 16 essays represents an exploration of the intersection between past and present, spirit and body, water and land, trout and people, ghosts and dreams. Whether Werner is describing his first and last time fly fishing as a boy on a stream in northern Maine or the golden evenings he and his wife cast to Apache trout cruising in the dim mountain light, he brings an ecologically informed, poetic sensibility to all of his fly-fishing encounters.
Author Biography
Maximilian Werner is the award-winning author of seven books,
including the essay collections Black River Dreams and The Bone Pile: Essays on Nature and Culture; the memoir Gravity Hill; the nonfiction book Evolved: Chronicles of the Pleistocene Mind; the novel Crooked Creek, and a book of poems titled Cold Blessings. He is an Associate Professor/lecturer in the Department of Writing and Rhetoric Studies at the University of Utah, where he teaches Intermediate Writing, Investigative Environmental Writing and Writing about War.



Book Reviews
"I read Werner's Black River Dreams while fishing dark water, glancing over my shoulder for bear between casts, and waking at daylight to strange cabin dreams. So his book fit well with my experience, although I'm not sure it's a good idea to read a book about someone doing something while you are doing it. Maybe an instruction manual on fly fishing, but not the poetic account of fishing that Werner offers... I particularly enjoyed his understanding of bait fishermen and the killing of fish, having grown up the son of a commercial fisherman where big fish and killing were common. Reading Werner's book reminded me that fisherwomen and fishermen have similar questions. And he offers an occasional tip for those of us still learning the details of fly fishing... It's a nice collection of great stories, vivid characters in knee-deep water."  
--Joe Mullen

"Right from the Preface Max has a way of engaging the reader. I am not much of a fly fisherwoman but can relate to everything he is saying from mayflies to interpreting our environment. My family spends a lot of time enjoying the outdoors on rivers and lakes boating, camping, hiking, biking, skiing, hunting, and learning from our fragile planet. Max says "...ecology not only changed how I looked at myself, but also how I viewed other people and the many animals I encountered while on the water. Suddenly the activity of fly fishing had become an opportunity to speculate, wonder, and reflect on the seamlessness and grandeur of life. Anyone who loves the outdoors will enjoy this book and hopefully will walk away with a new appreciation of the environment. Whatever gets one outdoors is a good activity. When we are outside we should "be still" so we can listen, look and feel our surroundings. We can learn so much from our interactions with and observations of the environment. Max is a good example of this throughout the book. This is a wonderful book. The reader will not be disappointed. I love it!"  
--Kathy Donnell
Also by this author