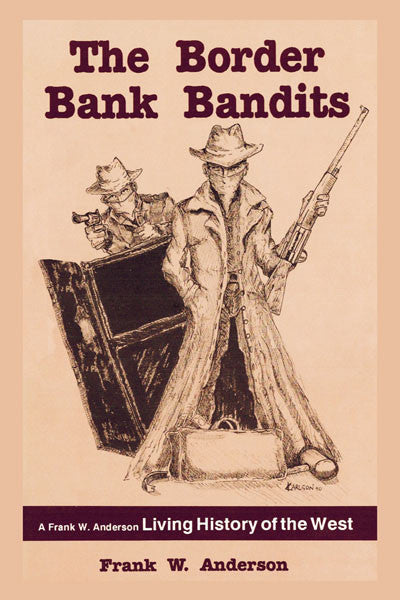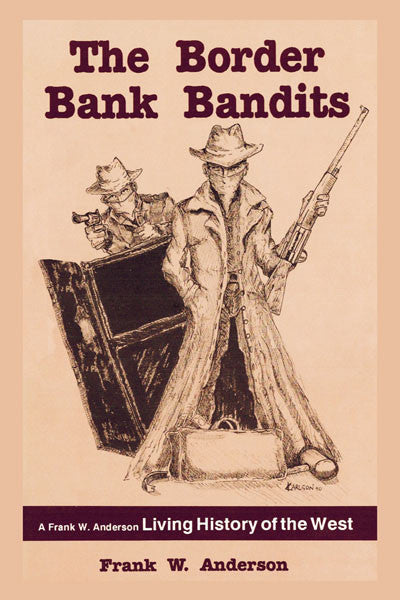 Border Bank Bandits: a Frank W. Anderson living history of the west
By: Anderson, Frank
ISBN: 0-88839-255-9
Binding: Trade Paper
Size: 8.5" X 5.5"
Pages: 88
Photos: 19
Illustrations: 18
Publication Date: 1990
PR Highlights: Tale of 1920s bank robbers.
PHOTO Highlights: B&W photos and line drawings throughout.

Description: Join the escapades of a group of 1920's border bank robbers as author Frank Anderson details the heists of two large bank robbing gangs, one a breakaway gang from the original group. The Border Bank Bandits covers the careers of Smiling Johnny Reid, Arthur Davis, and their various henchmen; their successful and their aborted heists; their eventual capture by the fledgling provincial police forces and south of the border sheriffs; and their subsequent court hearings and final sentences. The antics of the courteous bank robber, the technique of using bread dough to blow a safe, and the final hunt for the buried treasure make this a humorous, as well as an exciting read.
Author Biography:

Frank Anderson is a Brandon, Manitoba, prairie boy who has written more than fifty books on the Canadian west. After graduating from the University of Toronto with a master's degree in social work, he set up a private practice. Following his career, he served on the National Parole Board for five years. Since his retirement in 1979, he has returned to his first love, writing about the early and colorful Canadian west. Mr. Anderson was cohost of the television program Frontier Collection.