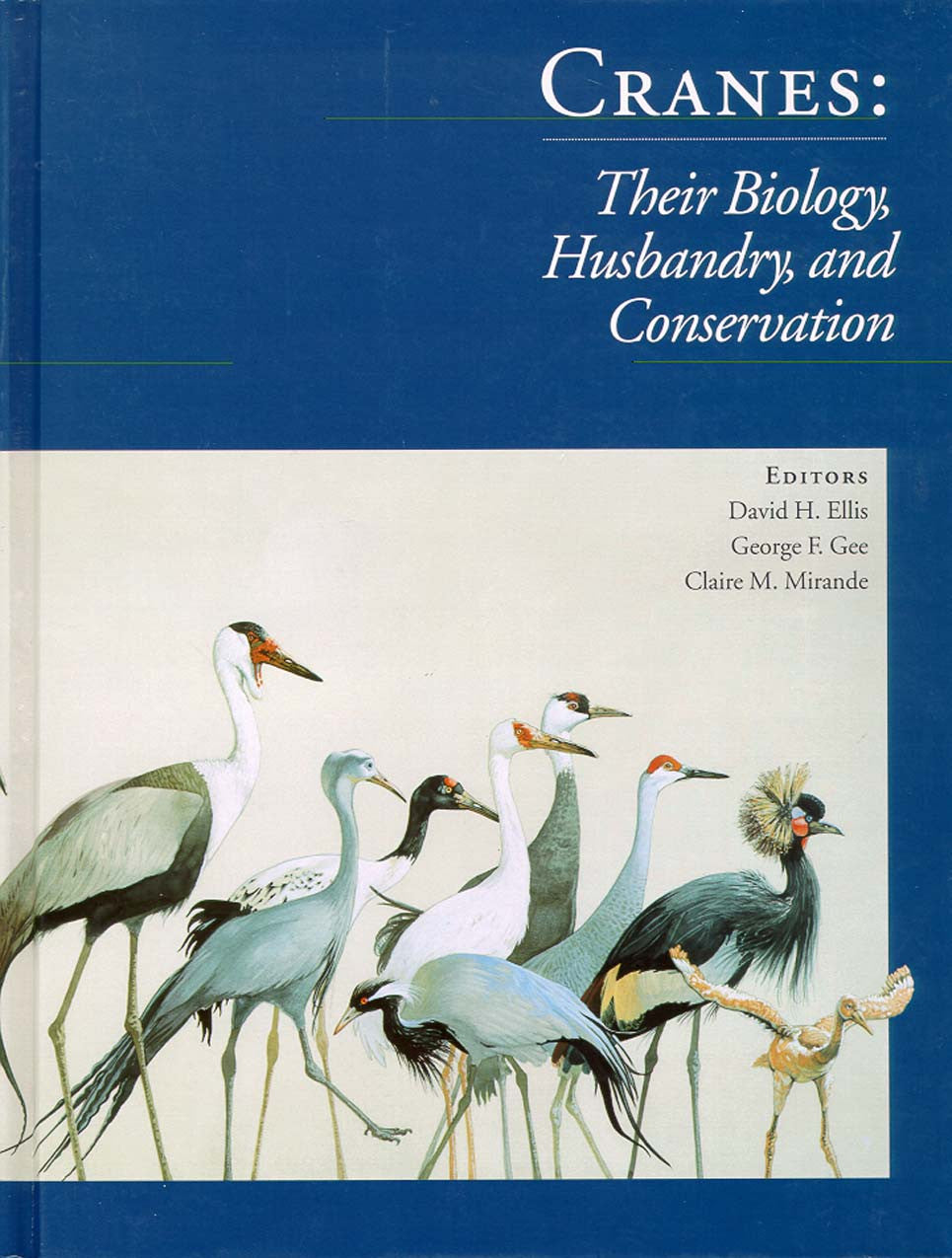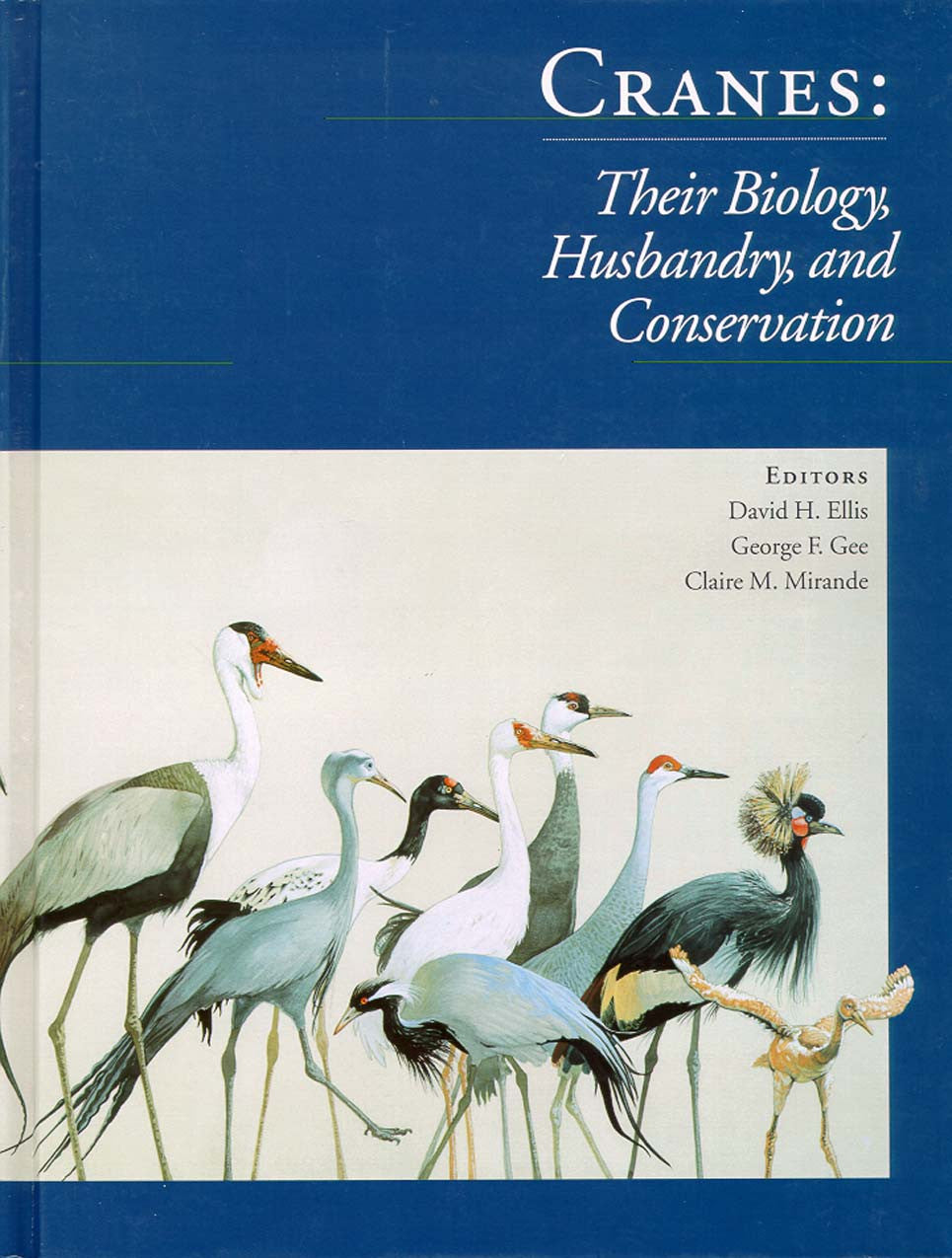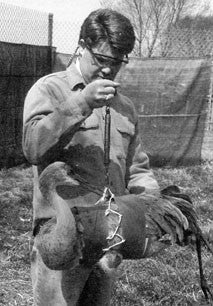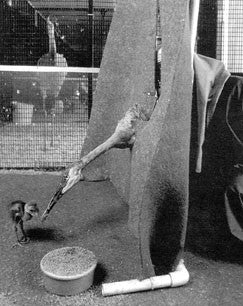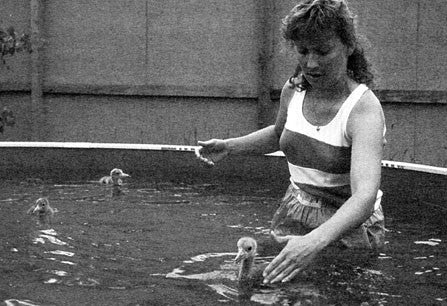 Cranes: their biology, husbandry & conservation
Details
By: Ellis, David, Gee, George F., Mirande, Claire
ISBN: 9780888393852
Binding: Trade Cloth
Size: 11" X 8.5"
Pages: 308
Photos: 134
Illustrations: 142
Publication Date: 1996
Description
PR Highlights: A detailed work on the biology of cranes.
PHOTO Highlights: 16 page color insert & b/w throughout.
The most comprehensive book yet published on the zoological management and husbandry of cranes!

Description: An in-depth collection of information on the Biology, Husbandry and Conservation of the Crane Species. Worldwide, extinction of our flora and fauna is proceeding at catastrophic rates. We humans are fouling our planetary nest and making it uninhabitable both for many thousands of wild species and ultimately ourselves. For utilitarian, aesthetic, and ethical reasons, we must do all that we can to prevent extinction. The most important conservation strategy for most species is habitat preservation. This almost always means trying to prevent or to reverse man-caused changes in the environment. While habitat conservation is the key, captive breeding sometimes plays a crucial role. It may then be possible to release captive-bred animals once their habitat has been rescued, as has so successfully been achieved with the Arabian Oryx in Oman and Jordan, and with the Hawaiian Geese bred at the Wildfowl Trust. Even if no immediate prospect of release can be foreseen, endangered species must be maintained in captivity to prevent extinction and in hopes that habitat will one day be available. Captive management is not only a vital conservation tool in helping to prevent extinction, but there are also many spin-off benefits. The worldwide effort to propagate and conserve cranes is a shining example. Not only have there been many successes in rearing endangered cranes, but there has also developed an international spirit of cooperation between individuals and institutions in a dozen nations around the world. In addition to fostering international good-will in this way, the captive cranes provide many opportunities for research, answering questions that would be impossible to resolve in the field.
Author Biography
David H. Ellis, Ph.D. is a research zoologist with the USGS Patuxent Wildlife Research Center in Maryland, U.S.A. He has studied cranes for fifteen years and leads behavior and ecological studies of cranes and raptors in the United Stated and internationally. He is the author of over one hundred publications.
Book Reviews
Book Reviews:
Dale R. Thompson
Published in the AFA Watchbird, Vol 24(1), 1997.

Having worked with cranes at the Los Angeles Zoo, visited the Patuxent Wildlife Research Center in its early days (with long time friend Glen Smart), observed the Brolga Crane in the wilds of Queensland, Australia, I have long had an interest in the crane group of birds. Years ago, in the Australian section of the Los Angeles Zoo, I was directed to catch a Brolga Crane and was warned that it could be quite aggressive. I entered the enclosure, carefully shielding my face, but upon approaching the bird she simply ducked her head down and speared a half-inch section out of my shin. And I've had some wild times catching escaped Wattled Cranes. There were also some more gentle moments such as the time we reared from the egg several Sarus Cranes.I have met Dr. George Archibald and Dr. George Gee, two of the most learned, experienced scientists ever to study cranes. Their dedicated, indeed, passionate work with cranes bodes well for this small family of birds. So when Cranes: Their Biology, Husbandry and Conservation was published recently, I wanted to read it immediately. Cranes is the result of over two decades of propagation research at the International Crane Foundation (ICF) and three decades of research at the Patuxent Wildlife Research Center. The book is the accumulation of the best in crane avicultural sciences. Cranes was written by many authors, with one or more contributors writing each chapter. Numerous people were involved in the creation of this book including photographers, illustrators, field biologists, aviculturists, conservationists and others throughout the world-all involved in some aspect of crane preservation. The book was edited by David H. Ellis, George F. Gee and Claire M. Mirande.
By S. Forman - Published on Amazon.com

For a short time, I interned with the editor, Dr. Ellis. He is quite the crane expert and has a way with words that keeps a person interested. The book is filled with pictures and diagrams of all the kinds of cranes in the world. It also shares details on how cranes are cared for in captive breeding programs, such as the one at Patuxent Wildlife Research Center in Laurel, Maryland. I am not a bird expert, but the book was very easy to read and I enjoyed all of the diagrams and photos. Although this is not a book for pleasure reading, it is extremely informative and makes a great resource for any novice or expert ornithologist.