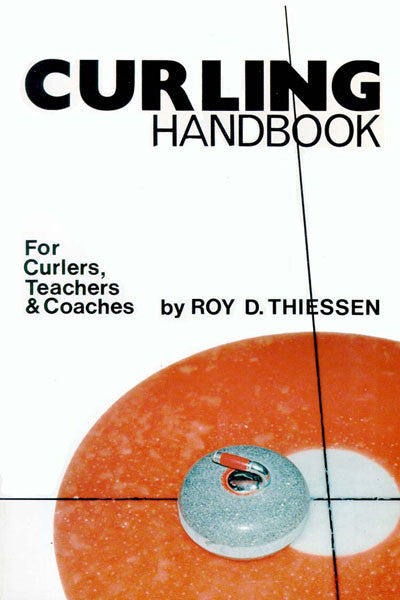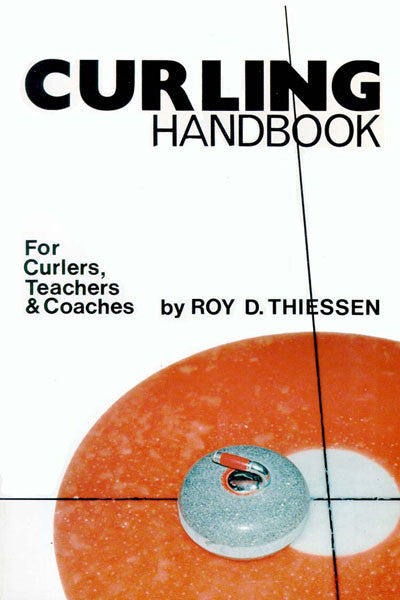 Curling Handbook: for curlers, teachers & coaches
By: Thiessen, Roy D.
ISBN: 0-919654-71-1
Binding: Trade Paper
Size: 8.5" X 5.5"
Pages: 88
Photos: 7
Illustrations: 97
Publication Date: 1977
PR Highlights: A complete guide to curling for all levels.
PHOTO Highlights: Over 90 descriptive line drawings throughout.

Description: A complete guide to the rules, regulations and scheme of play for the sport of curling. A necessary handbook for players, teachers and coaches alike. The history of the game, terminology, description and rules, analysis of curling delivery, training program scoring, game strategy and bibliography. Complete detailed instructions are provided. This handbook is for curlers of all ages. During the past 16 years I have had the pleasure of observing the teaching practices and philosophy of the author through his work with high school students. Within the high school and junior curling program Mr. Roy Thiessen has been eminently successful. During the past decade teams tutored by him either won or reached the finals in all but two championships. This speaks highly of the approach taken to teach the game to young players, and the continuity of his program.
This handbook was developed from Roy's school program, his graduate research and practice at the community level through hundreds of clinics conducted my him. Prospective teachers and coaches too often feel inadequate in their knowledge and skills of curling and they shy away from the very thought of teaching it. The purpose of this book is to help solve group and individual instructional problems. The aim is to furnish the conscientious teacher with sound material and teaching methods. I believe that any dedicated tutor with the desire to teach curling will succeed in doing so by following this guide. I take pleasure and pride in recommending this work to teachers and coaches for better curling.