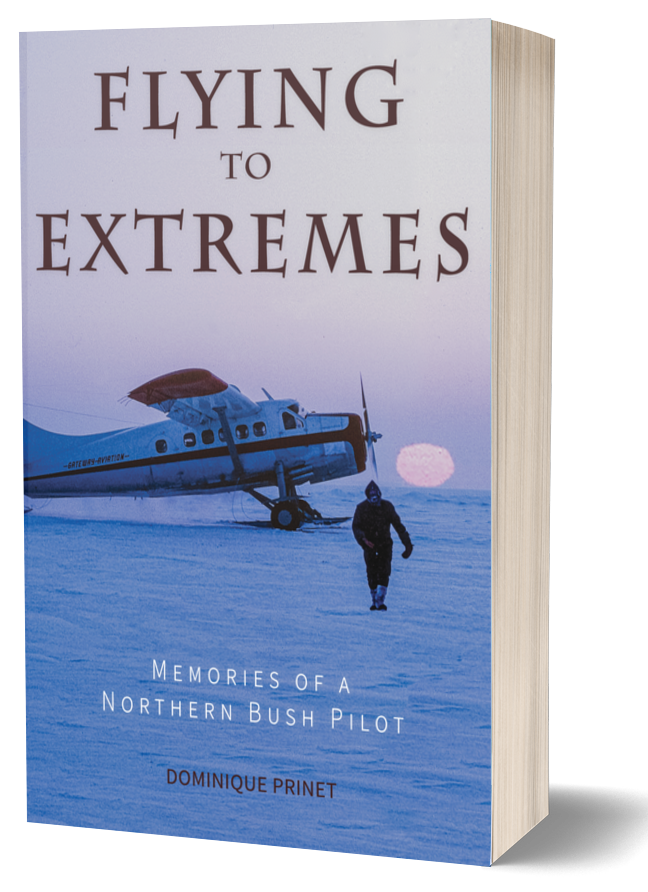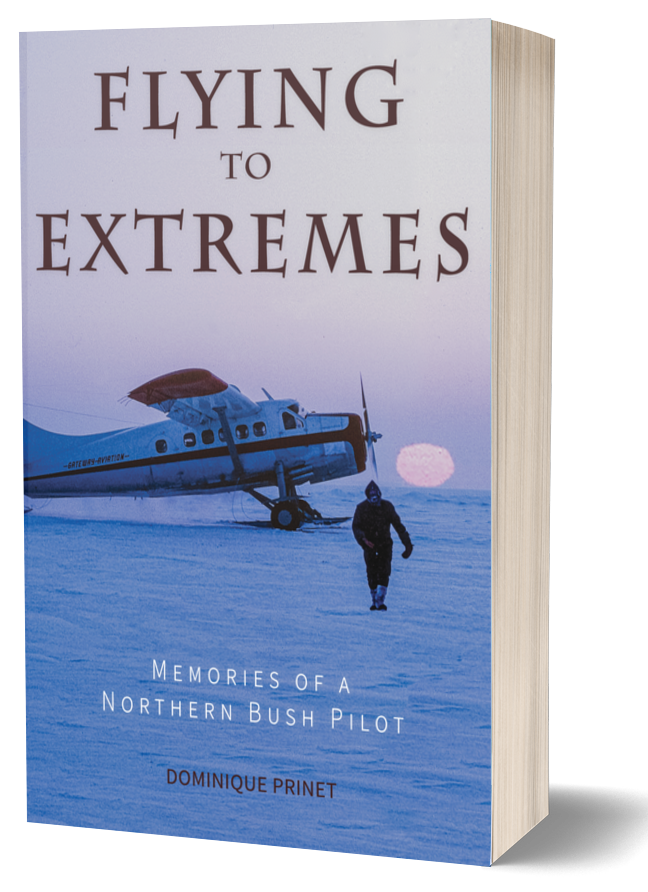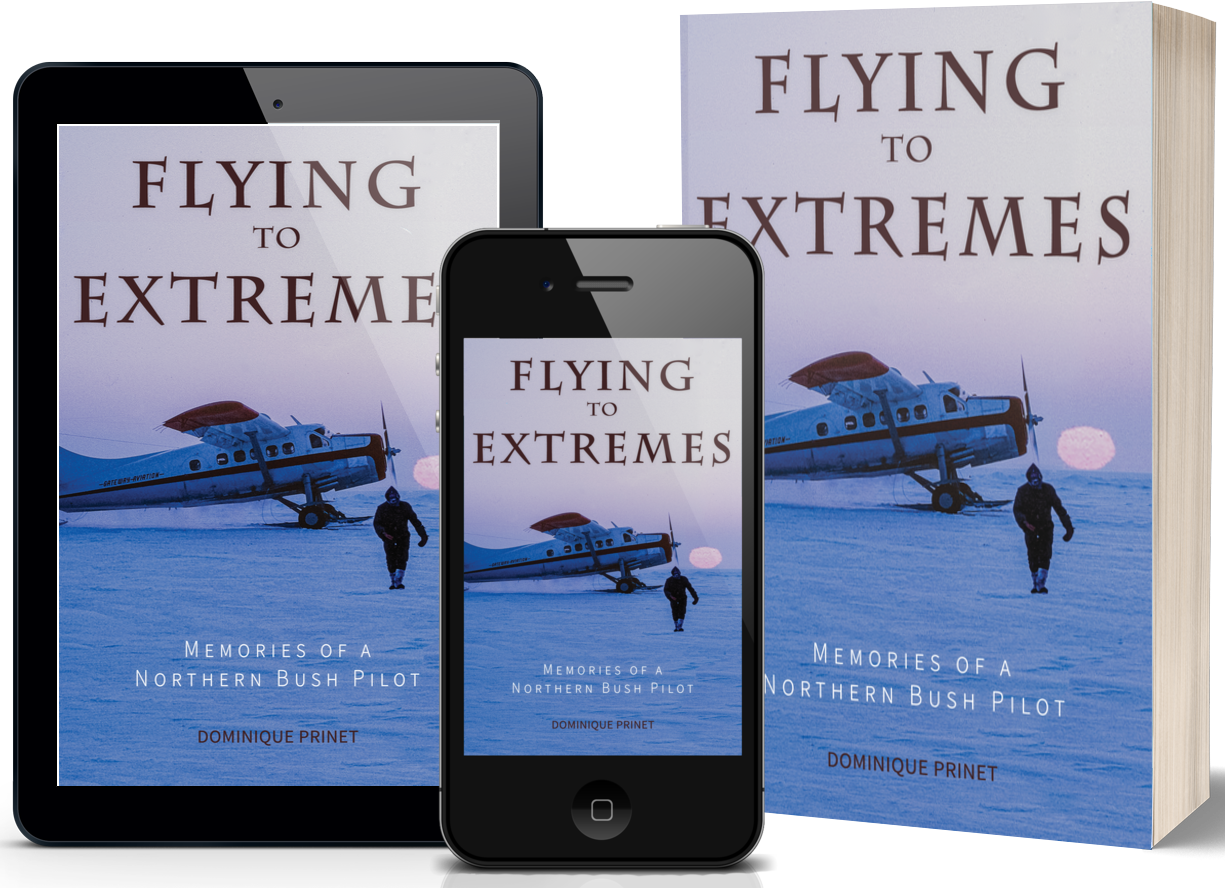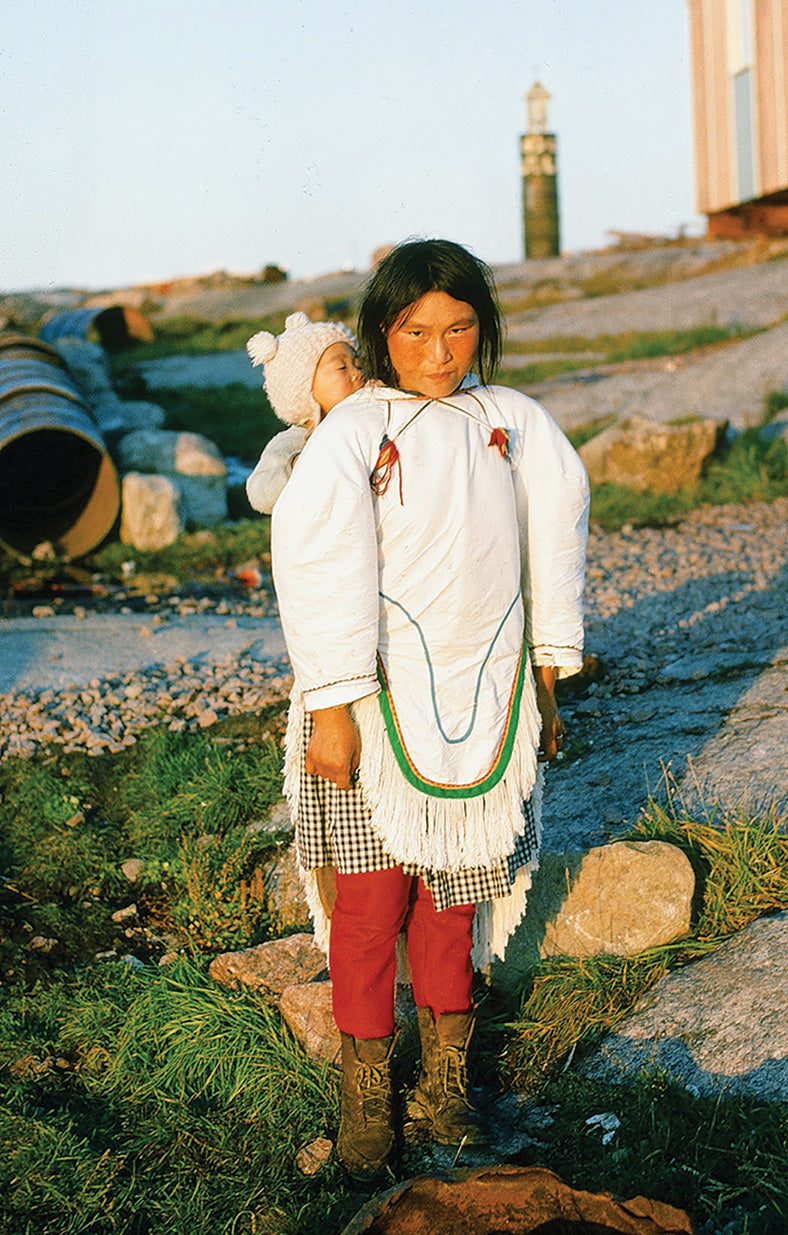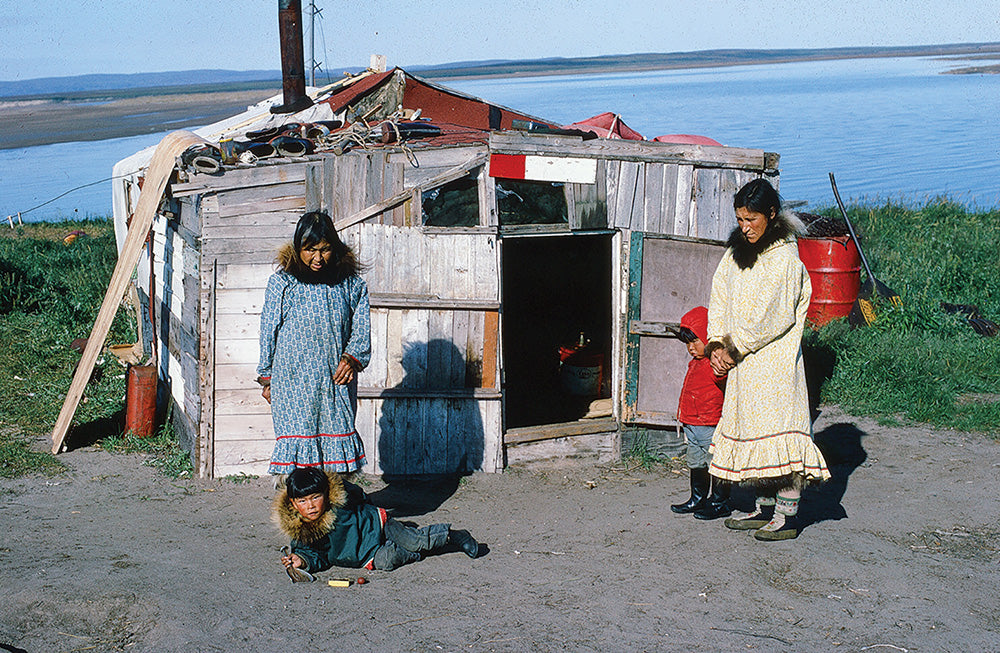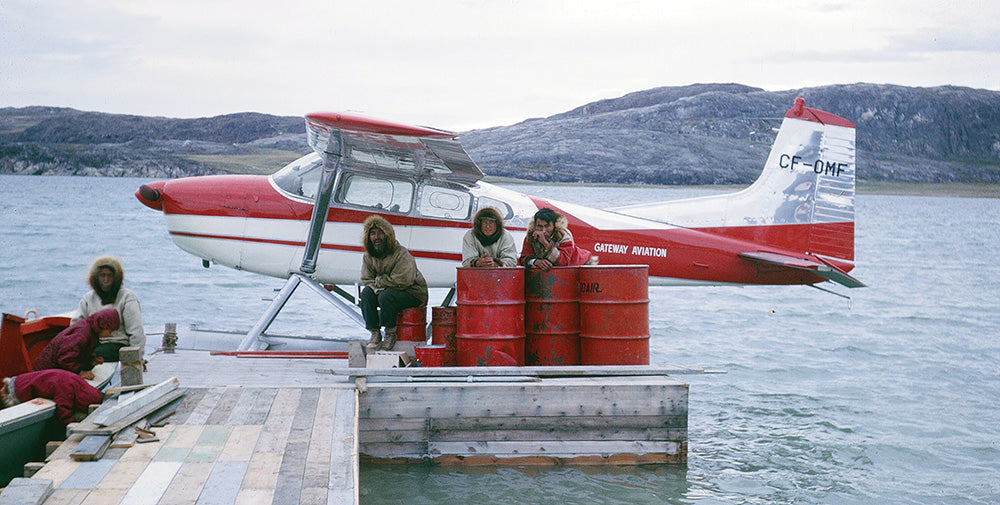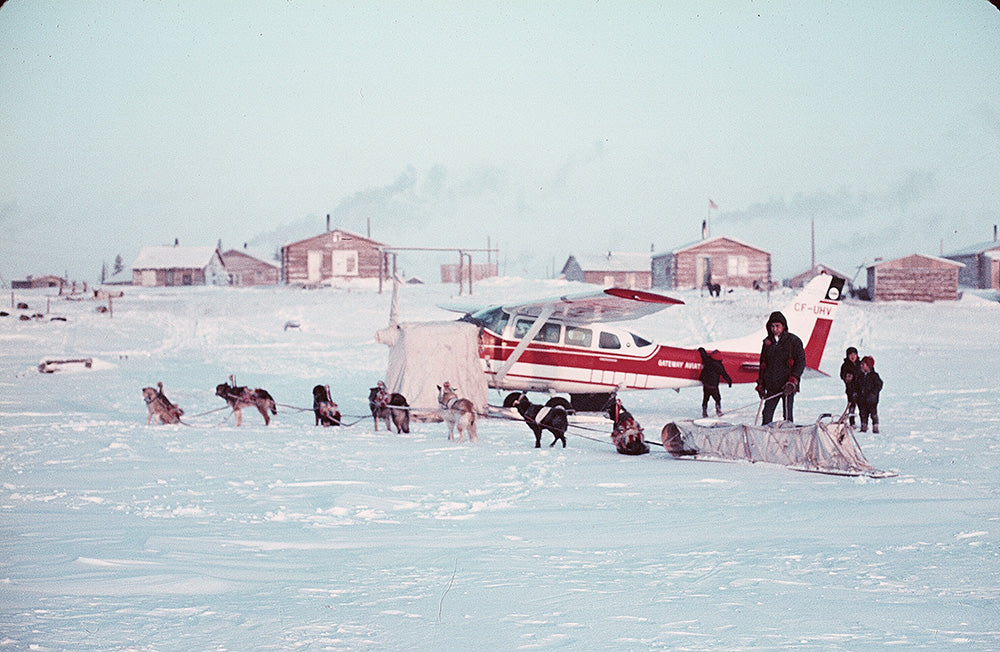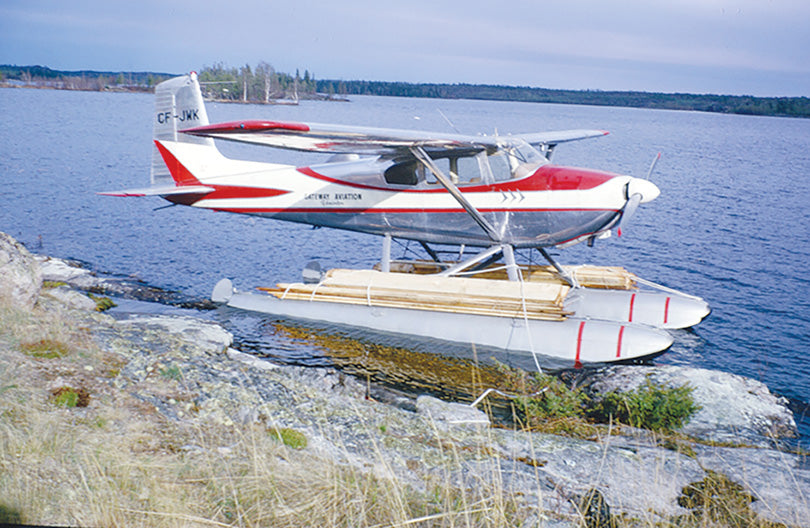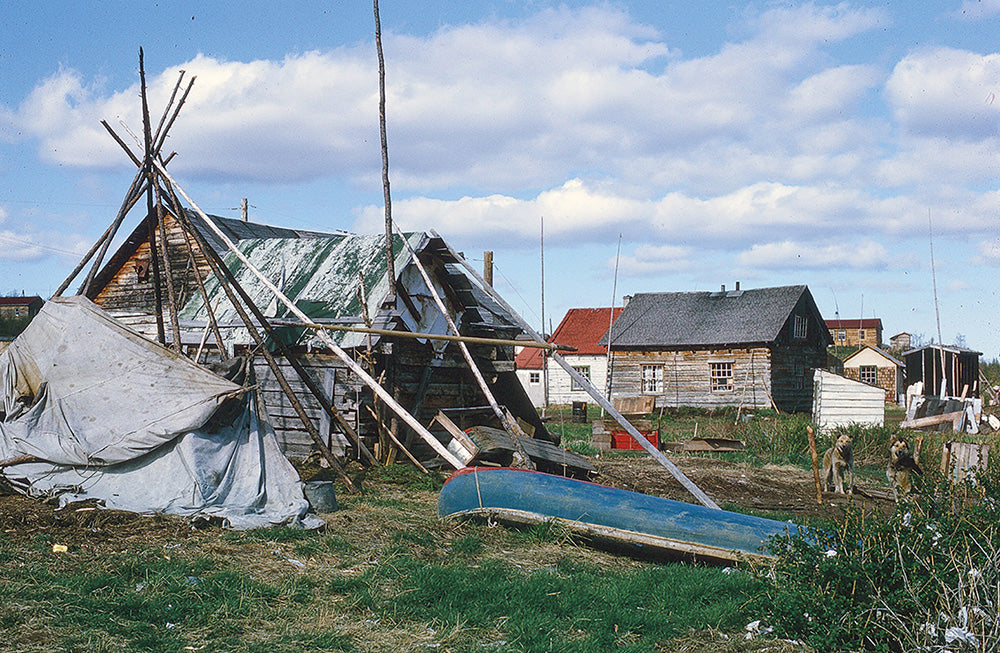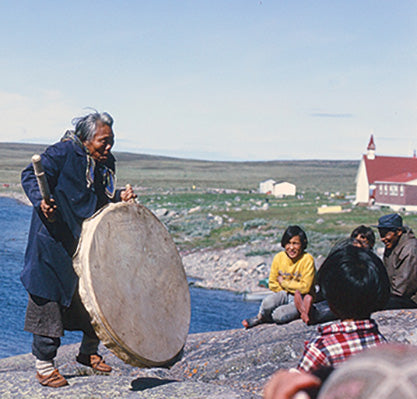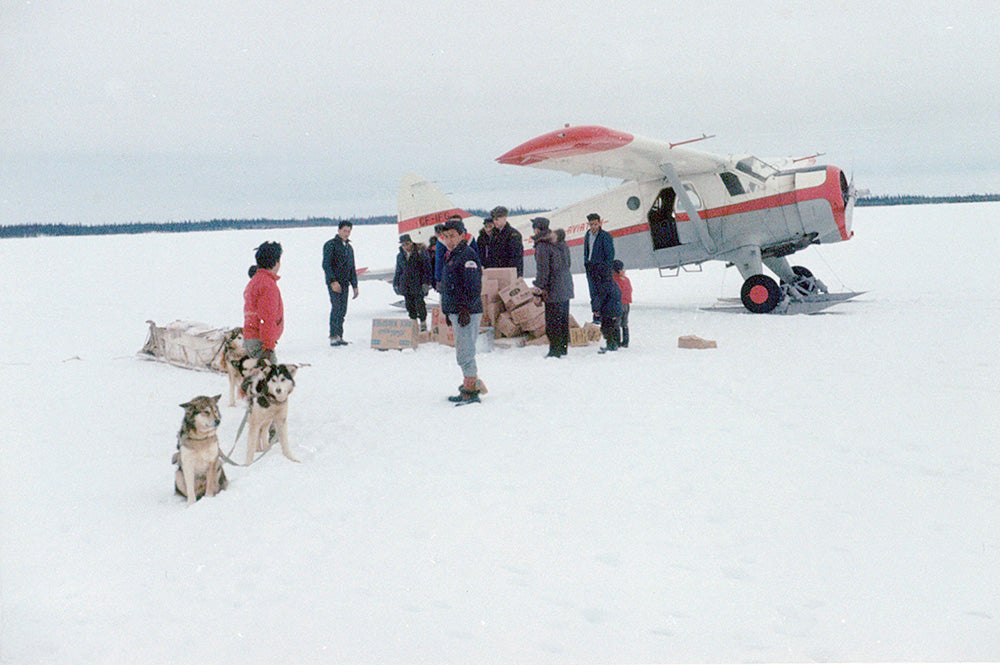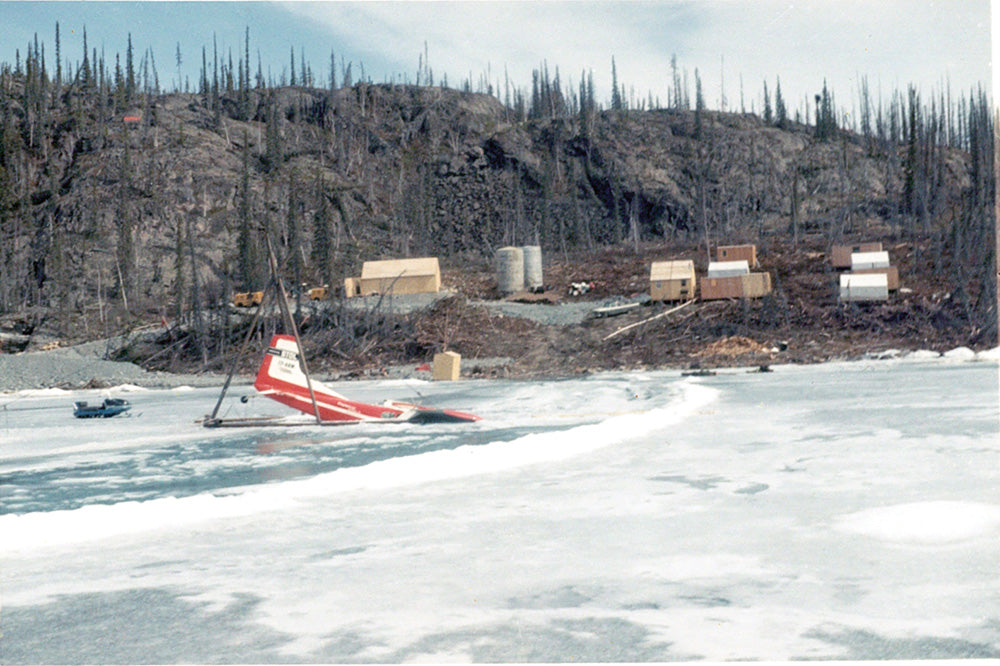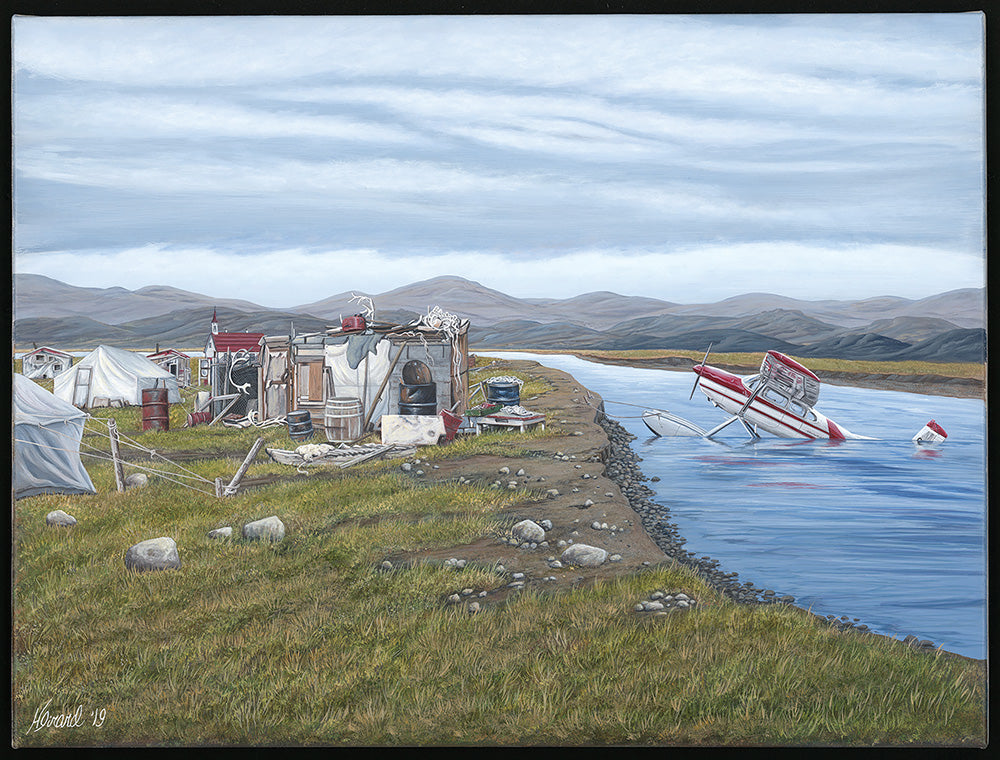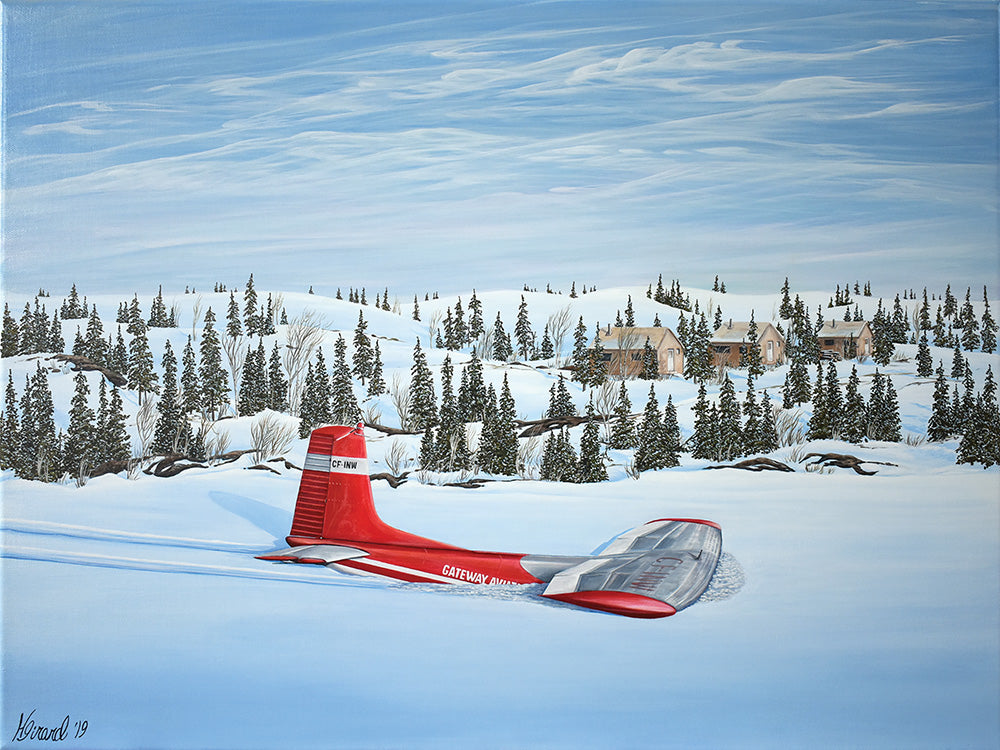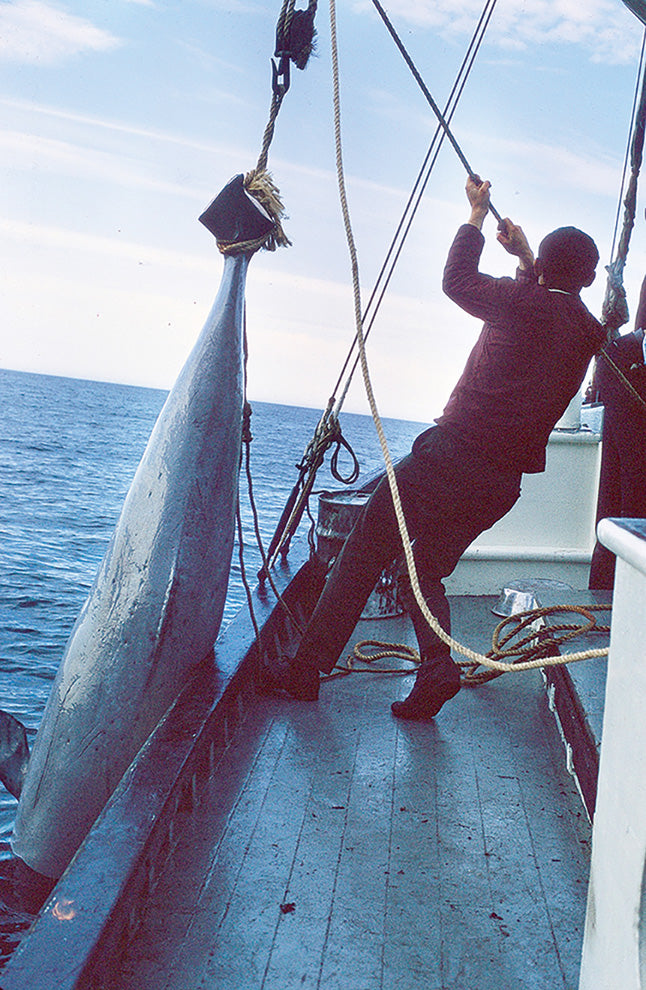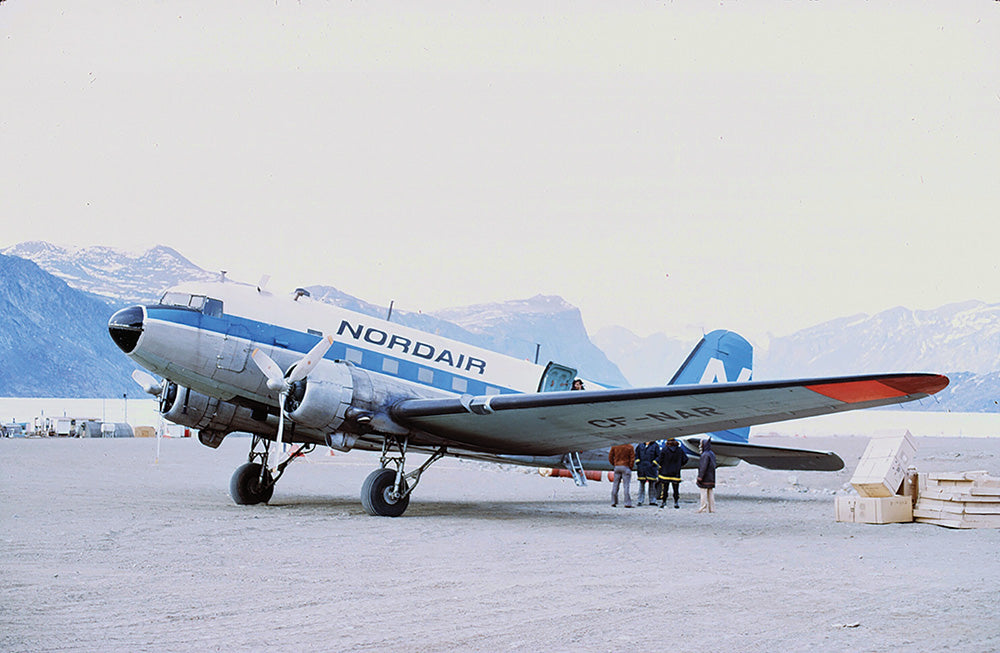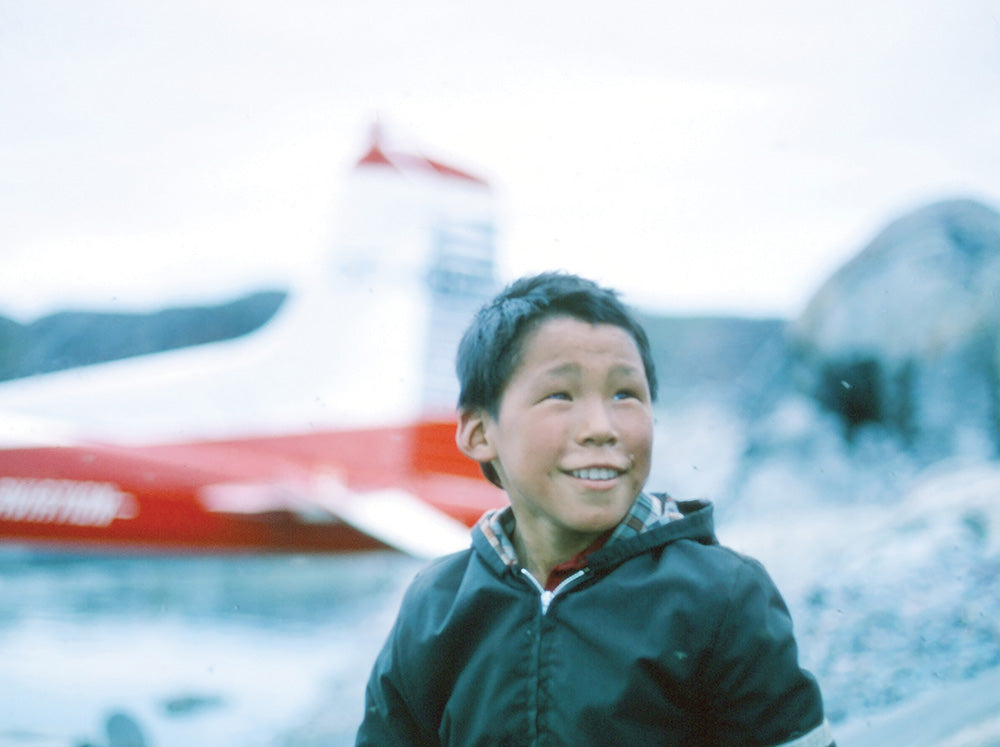 Flying to Extremes: Memories of a Northern Bush Pilot
NEWLY RELEASED!
Details
By: Dominique Prinet
ISBN: 978-0-88839-145-2 [Trade Paperback Color]
ISBN: 978-088839-755-3 [Trade Paperback B&W]
ISBN: 978-0-88839-234-3 [eBook color] 

Binding: Trade Paper
Size: 5.5" X 8.5"
Pages: 280
Maps: 15
Illustrations/Photos: 190
Publication Date: 01 March 2021


Description
Skies Magazine Article- Crashing Through Ice
Recalling some of the most memorable escapades ever conducted in the Canadian Arctic with bush planes, Flying to Extremes takes place in the late '60s and early '70s from a base at Yellowknife, in the heart of the Northwest Territories.
Beyond recounting so many near-mishaps, this book is also about colourful people: the trappers, prospectors, miners, adventurers and gold-ingot thieves who constituted the fauna at the main bar in Yellowknife in those days. For Arctic dreamers, there was always the flight to the Nahanni River, with its Deadman's Valley, hot springs, tales of lost or dead prospectors, the many airplanes crashed in pursuit of gold, and much more Nahanni lore.

This entertaining book recollects Prinet's adventures as a young man while capturing the humour, beauty, danger and unique culture of northern communities, in the dramatic landscape of the Canadian Arctic. Readers familiar with the region and those who can only dream of visiting it will both find this title a nostalgic and captivating read.

Author Biography
In the 1960s, Dominique Prinet worked as a commercial bush pilot in the Canadian Arctic and High Arctic, on floats in the summer and skis in the winter, navigating with an astrocompass since this was long before GPS had been invented. He holds an airline transport pilot licence and has more than 5,000 hours of flying. The stories in this book describe some of the adventures he experienced in northern Canada. 


Following classical studies in Paris, he took an electrical engineering degree from UBC and an MBA from McGill, paid for by his intensive flying in the Arctic. He worked as VP for Nordair while teaching microeconomics to MBA students at McGill for about 12 years. He moved to Vancouver in 1988 when asked to join Canadian Airlines as their VP Marketing, then went to Tanzania, in East Africa, to turn around the national airline and manage it for five years under a World Bank project. Dominique has climbed several 12,000-foot peaks in the Alps and the Rockies has crossed the Atlantic in a sailing boat and Nepal on foot, flown around North, Central, and South America in a private single-engine plane, and crossed Africa in a small jeep. Much later in life, at 70, he obtained his private helicopter pilot licence. He spent his retirement years as a sailing instructor and instructor evaluator and has published several books on celestial and coastal navigation.

Book Reviews
"Riveting, harrowing and completely inspiring: Flying to Extremes is a treasure for aviation fanatics, Northerners and for everyone looking for the one book to remind you that life is to be lived and celebrated. Dominique Prinet, mahsi cho for documenting your northern adventures for all future generations. WOW! What a life! What a read! BRAVO!"  
--Richard VanCamp, Indigenous Tlicho writer from Fort Smith, NWT. Author
of international reputation, and recipient of numerous awards

"Flying to Extremes is an exciting recounting of Dominique Prinet's time as a bush pilot in the Northwest Territories from the late 1960s into the 1970s. The book contains his accounts of perilous take-offs and landings, treacherous journeys into the frozen North and takes of local legends. Those takes include the story behind the name "Rapids of the Drowned," near Thebacha, NWT, where five men perished in 1786 due to a miscommunication over the safety of the rapids. Prinet's memoir is a kind of time capsule- readers come to understand what life was like in Yellowknife at this time, including all the dangers that came with living in the North. The book also includes vivid details of the people Prinet knew in Yellowknife, such as his landlady, Mrs. Lacombe, who regaled her tenants with stories she had acquired during her tenure. Flying to Extremes is filled with stunning colour photographs that show the gorgeous vistas and natural beauty to be found in the territory. Those photographs complement the imagery Prinet constructs with his stories, making the book a fascinating and exciting exploration of the period."  
--Julia Richards, Canada's History Magazine

"Writing with clarity, humour and precision, Prinet flies us into a world of endless snow and ice and dim, grey winter days over a sparsely settled tundra. He recalls a desperate flight through terrible weather, his single-engine plane icing up and heading down, wondering whether he should wake the sports fishermen snoozing peacefully in the overloaded cabin amid boxes of fish and gear to tell them they're on the verge of crashing. While rescuing his bride from their plane as it sinks through ice, he meets an Indigenous trapper who drove his dog sled through the bush to find out why a plane had landed but not taken off. The adventures—and misadventures—of an Arctic bush pilot make for a bracing read!"  
--Honourable Pat Carney, Former Federal Cabinet Minister and Senator
"Flying to Extremes is an incredible account which many might classify as humanly impossible. Often without daylight and running out of fuel, hindered by unreliable maps, and beaten down to a few feet above the barrens by blotted windshields, Dominique Prinet manages to get home with skill and courage. These pages should be compulsory reading not only for aviation enthusiasts, but for by anyone thinking of throwing in the towel and screaming "I quit!" Dominique Prinet never does."
-- Robert Grant, Northern Bush Pilot, 12,000 hours, author of three books on bush flying in the North.


"I have known Dominique Prinet since 1966 when he had a mechanical problem at Coppermine. Flying to Extremes is one of the most insightful books on aviation prior to the 1970's in the Polar Regions of Canada. This was mostly flying by the seat of your pants. During those early days, navigation was by astrocompass, the odd radio beacon, and paper charts which left large blank areas where you made notes and drew in the landmarks as best you could."
-- Ron Sheardown, Northern Bush Pilot, 20,000 hours, Canadian and US Airline Pilot, Alaskan Aviation Hall of Fame
"Flying in the polar night by minus 55° F, finding a fuel cache of a few barrels dropped off during the previous summer, filtering the gas and pumping it by hand into the wing tanks, using a gyrocompass reset from sights on the moon and stars, …, and way beyond the reach of radio beacons, such is the daily job of the bush pilot writing the little known story of flying in the north." 
-- Michel Didier, Ph.D., B-747 captain, Air France
 "I have never seen, in all my years, a more tenacious, ingenious, obstinate, durable, fantastic young man, whether it be in the Armed Services or in civilian life…His capacity for work is unlimited, his concern for his passengers was almost fatherly, and his sense of responsibility toward his plane and the company which employs him is outstanding." 
-- Dr Seymour Wishnick, M.D., Chicago (passenger)
 "As a long-time aviation buff and especially a reader with a strong knowledge of aviation of all sorts including Canadian bush flying... I have to share that I was "blown away" by the scope and quality of the just-released: FLYING TO EXTREMES: Memories of a Northern Bush Pilot, Hancock House Publishers, Surrey, 2021, paperback. I just couldn't put it down!

As an ex-TV/Film producer I'm kicking myself for never having done a documentary with the rich diversity or experiences that author, Dominique Prinet relates in just 280 pages. Too short, too short I say as it left me hungry for more and… excited to refer it to my aviation friends.

I was very impressed by the scope and quality of his attention to detail, the balance of content, pacing, ethnocultural observations, and geographic accuracy/descriptions… not to forget his ability to convey key technical aspects of flight and navigation. Bravo Zulu.

And so much fun to read too because Prinet can write! Including with modesty, a self-deprecating sense of humour and deep respect, even awe for his subject: the majesty and harsh reality of Canada's far frozen tundra. In short, it's a magnificent read… one loaded with a host of amazing characters and scenes – frontier bars and hotels, cagey prospectors, ex-pat Priests, First Nations folk, intense scientist types, fellow pilots and rugged base operators and austere facilities – plus an array of the aircraft he flew. All of which are described – including the quirks and attributes of the Cessna 172, 180, Beaver, Beech 18, Otter, etc – with the sort of intimacy that makes any reader wish that these were their adventures! Life from a near by-gone era.

I must tease potential readers by observing that Prinet was one lucky pilot with more than a few close shaves. Yet he was foremost a dedicated, very professional pilot which also made him wise vs just bold. And in that way, I imagine he made his own luck. But how he did it all on such little sleep is amazing. Or carried such incredible loads! With so few Nav aids! In that weather!

To aviation enthusiasts of any stripe who pick up this book… you are in for a rare treat!" 
-- Brian Cotter, Toronto, retired TV/Film producer, CAHS and RCAFA member and life-long connoisseur of fine aviation literature
Media
Radio Interview with Dominique Prinet on Historia Canadiana. 
Comments from a person who was supposed to be one of his client in the Arctic
He descibes a trip to Borden Island with a "Pierre Marechal" in February.
I am the "Pierre Marechal" of his book and still alive @ age 96.
This trip effectively took place with Bob Warnock and me, and as far as I remember nobody else. Definitely not the group he is mentionning, nor with this pilot that I do not remember having met.
I did a lot of scouting trips in the arctic islands to prepare various seismic surveys.
One thing is sure I never flew with this french speaking pilot !
I bought the book because one of my sons, who also worked in the arctic islands, drew my attention to it.
I went straight to the chapter I was concerned with.
It is just a mixture of stories heard in the bars of the various northern Stations.
But certainly not the truth.
I did not read the rest, dealing with areas out of the zones of our oil exploration activities.
Pierre Marechal
former Geophysicist of Petropar, CGG etc...
Flying to Extremes: Memories of a Northern Bush Pilot
Shivers!
Amazing flying environment! I got chilly just reading the accounts of the flights.