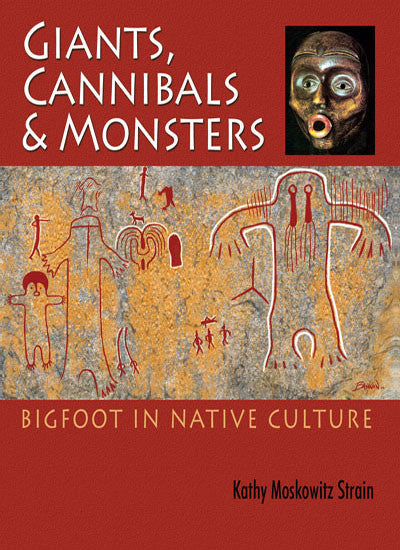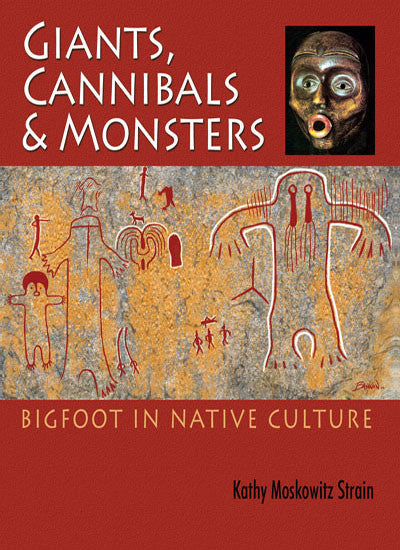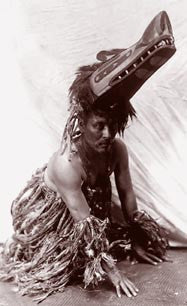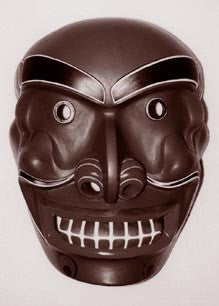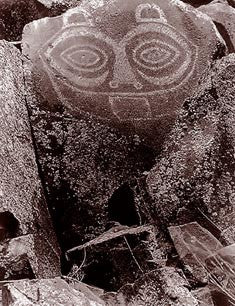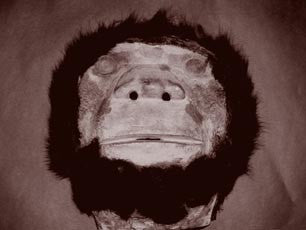 Giants, Cannibals & Monsters: bigfoot in native culture
Details
By: Strain, Kathy Moskowitz
ISBN: 978-0-88839-650-1
Binding: Trade Paper
Size: 11" X 8.5"
Pages: 288
Photos: 357
Illustrations: 60
Publication Date: 2008
Description
PR Highlights: Over 150 stories from North American native tribes
PHOTO Highlights: Historical duotone photos throughout & 11 maps
Table of Contents

Description: Many stories involved fearsome creatures with supernatural powers. One of these creatures, now known as Bigfoot, passed beyond the realm of native lore and has become firmly entrenched in modern culture - for we too have seen this mysterious being. For countless ages before Europeans set foot in North America, native people inhabited the vast arctic regions, forests, deserts, and plains. They lived off the bountiful land, and developed unique cultures with stories of their heroes and adventures that have been passed down through successive generations. Many stories involved fearsome creatures with supernatural powers, believed to wander the land in a shadowy existence somewhere between reality and the unknown. One of these creatures, now known as Bigfoot, passed beyond the realm of native lore and has become firmly entrenched in modern culture - for we too have seen this mysterious being. Kathy Moskowitz Strain, a professional archaeologist and anthropologist with the U.S. Forest Service in California, presents in this volume a collection of verbatim stories from 55 native cultures that tell of giants, cannibals, and monsters in North America. We are taken to the campfires where such stories have been repeated for thousands of years by native elders and warriors. The work has been skillfully arranged with native culture profiles and hundreds of photographs of the respective native people in their various walks of life. Above all, this book is an adventure into the inner circles of our aboriginal people. It provides a unique insight into a part of their mythology, values, and spirituality. For those interested in this fascinating branch of human knowledge, this work is invaluable.
Author Biography
Author Biography:

Kathy Moskowitz Strain received her B.A. in Anthropology (1990) and M.A. in Behavioral Science (emphasis Anthropology; 1994) from California State University, Bakersfield. She is currently the Forest Heritage Resource and Tribal Relations Programs Manager for the Stanislaus National Forest. Kathy has been a professional archaeologist/ anthropologist for 20 years, and has conducted research and fieldwork on Hairy Man for nearly as long. She lives in Sonora, California with her husband Bob, their children, Zackary and Jacob, and their four dogs and cats.
Book Reviews
Review by Jeffery Pritchett
examiner.com
March 1, 2012

Giants, Cannibals, & Monsters. Bigfoot in Native Culture is one of the most compelling Bigfoot books I have ever read, filled with illustrations of Native culture and folklore tales...The Native tribes have been speaking of these beings for generations and having to deal with them on a level of strange circumstances or actually fending for their lives. From tales of cannibal giants who will throw you in a basket filled with spikes and eat you in their soup, to tales like the one entitled The Snake with the Big Feet from Cherokee folklore...There are many more wonderous tales in the book and I highly recommend this book for anyone interested in getting to the true roots of Bigfoot and other odd beings that roam the Earth...this book is a wild trip through the roots and truths of their background and heritage shared from Native tribes all across the lands. I am a great lover of Native American folklore and folklore across the Earth from indigenous tribes, and this book has quickly become one of my favorites of all the time. Hosts Jeffery Pritchett & Guy Weddle are fortunate enough to have a radio show booked with Kathy Moskowitz Strain at The Church Of Mabus on Saturday April 21st 2012 at 11pm Eastern for two hours. You can find the event on Facebook or go to The Church Of Mabus Radio Show to listen live the night of the show, or check back and find the show on our archives at the website to listen to any time at your own leisure.
Anomaly Magazine
Review by Jeremy Wells
October 8, 2008

We here at Anomaly have received a review copy of Giants, Cannibals & Monsters, and while we haven't had the time to give it the proper, in-depth review it deserves, our initial impressions are positive. The book is gorgeously illustrated, and worth the price of purchase for the photographs alone. Nearly every page features amazing archival photography of the native peoples whose legends are discussed; including turn of the century candid shots of them going about their daily lives, participating in ceremonies and dances, and pausing to pose for gorgeous portraits. The stories selected also seem to run the gamut, from clearly legendary tales with a tenuous connection to the subject of Bigfoot, to simple and straightforward accounts of hairy bipedal animals and their home ranges. Strain keeps the editorializing to a minimum, letting the stories stand on their own merits. While much has been made of the mythical aspects lent to hairy giants in some native tales, mainly by those attempting to discredit these stories as a legitimate source of pre-20th century bigfoot accounts, it's worth remembering that coyote, spider, and raven all feature prominently in various Native stories, and all are also real creatures (as are the fox, tortoise, hare, and other creatures employed to great effect in the fables of Aesop and others). Even if you do not believe in the physical reality of hairy bipeds roaming the forested hills and secreted valleys of the modern landscape, Strain's book serves as a very nice catalogue of legends and I expect it to be invaluable to me in years to come as a reference for placing our modern bigfoot stories in a context of developing American mythos of the wild man legends and in comparing Native American stories to other wild man stories from around the globe. Kathy Moskowitz Strain will be in Jefferson Texas the weekend of October 18 to discuss her work and book.