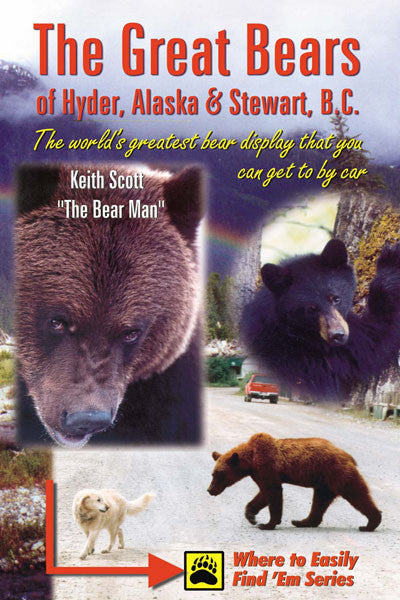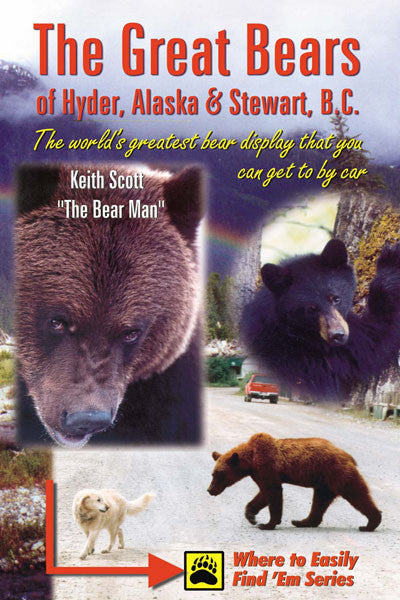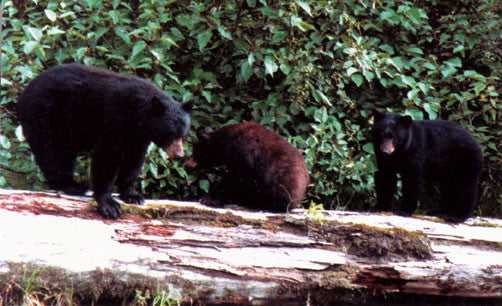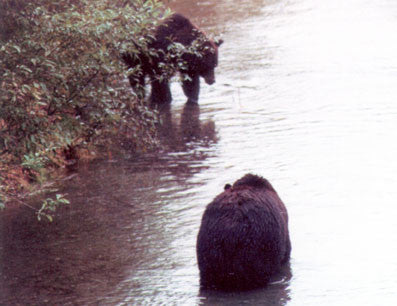 Great Bears of Hyder AK and Stewart BC: the word's greatest bear display that you can get to by car
Details
By: Scott, Keith
ISBN: 0-88839-496-9
Binding: Trade Paper
Size: 8.5" X 5.5"
Pages: 80
Photos: 114
Illustrations: 5
Publication Date: 2001
Description
PR Highlights: A Guide to the Bears of Northern BC/Alaska.
PHOTO Highlights: Over 100 Color & black & white Photos Throughout.

Description: A Guidebook to the bears and trails of Stewart BC, and Hyder Alaska. Newly updated information about the species and habits of the bears of Hyder Alaska, and Stewart BC. Fish Creek national park, boasts the best viewing area and trails through bear country in the world. Join Bear Man Keith Scott on his adventures with these magnificent carnivores.
Author Biography
Keith Scott was born in New Brunswick, Canada, April 17, 1936. While attending vocational high school he played basketball and ended his graduating year winning the league's scoring title and was named player of the year. Keith went on to play professional basketball for the House of David and then the Harlem Aces for two and a half seasons. He was the only Caucasian on the team at the time. He had the privilege of playing with and against many great basketball players such as Bob Cousy of the Boston Celtics and Wilt Chamberlain of the Harlem Globetrotters.

A non-drinker, Keith was often the designated driver on road trips between games. He would take side roads to the next game to enjoy seeing wildlife and a more natural landscape. Exploring nature eventually turned from a hobby into a lifetime vocation.

Keith spends every summer in Alaska and the Canadian north hiking and looking for bears. He gives public lectures and slide shows on the subject of bears and bear safety. He is known as The Bear Man because of his expertise in bear behavior and his many safe encounters with black bears, polar bears ' and even grizzly bears.