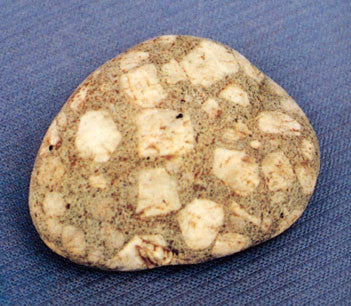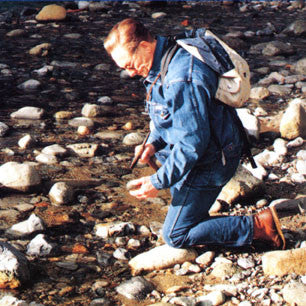 Guide for Weekend Prospectors: easy tests for rocks and minerals
Details
By: Wayland, S.F.
ISBN: 0-88839-405-5
Binding: Trade Paper
Size: 8.5" X 5.5"
Pages: 96
Photos: 53
Illustrations: 0
Publication Date: 1997
Description
PR Highlights: Easy Tests for Rocks and Minerals.
PHOTO Highlights: 8 page color photo section, sketches throughout.

Description: A guide to identifying the different kinds of rocks and minerals. This book belongs in the backpack of any outdoor enthusiast because identifying rocks and minerals has never been more interesting or easy. Author Sid Wayland examines common minerals and elements, discussing their visible properties and chemical makeups as well as how to identify specimens through a number of tests that can be performed at home or in the field. Tests range from those as simple as scratching an unknown sample with a fingernail to those more complex in which platinum wire, charcoal blocks, a flame and chemicals are required. The book also describes how to make much of the equipment needed for testing. Anyone with an interest in rocks, whether for pleasure or profit, will love this book.
Author Biography
Whether during work or play, Sid Wayland has always been a big fan of hard rock and heavy metals. As a machinist, Sid worked in a copper mine and a sand processing plant, and has worked on two different gold separating machines. Author of many articles for Canadian Rockhound Magazine, Sid drew on more than forty years of experience with an interest in mineralogy while writing this book.