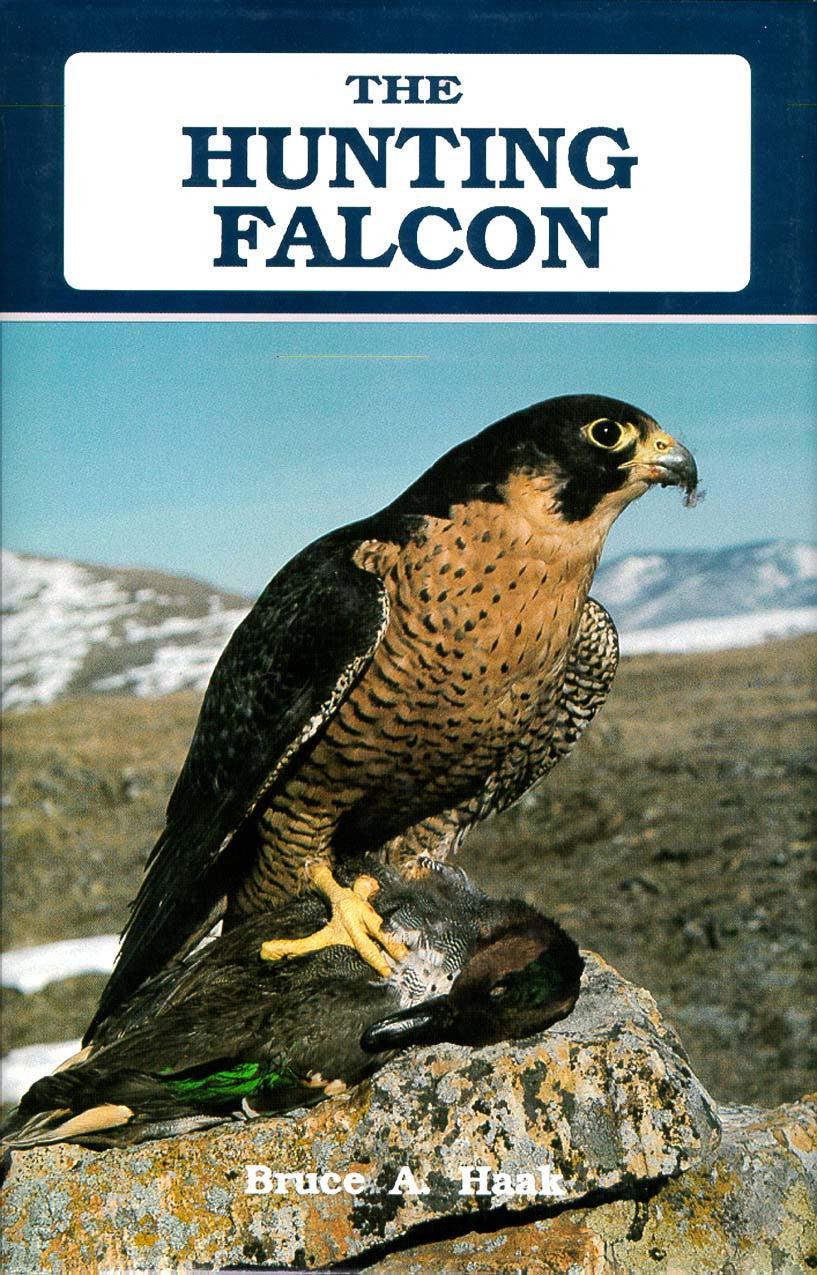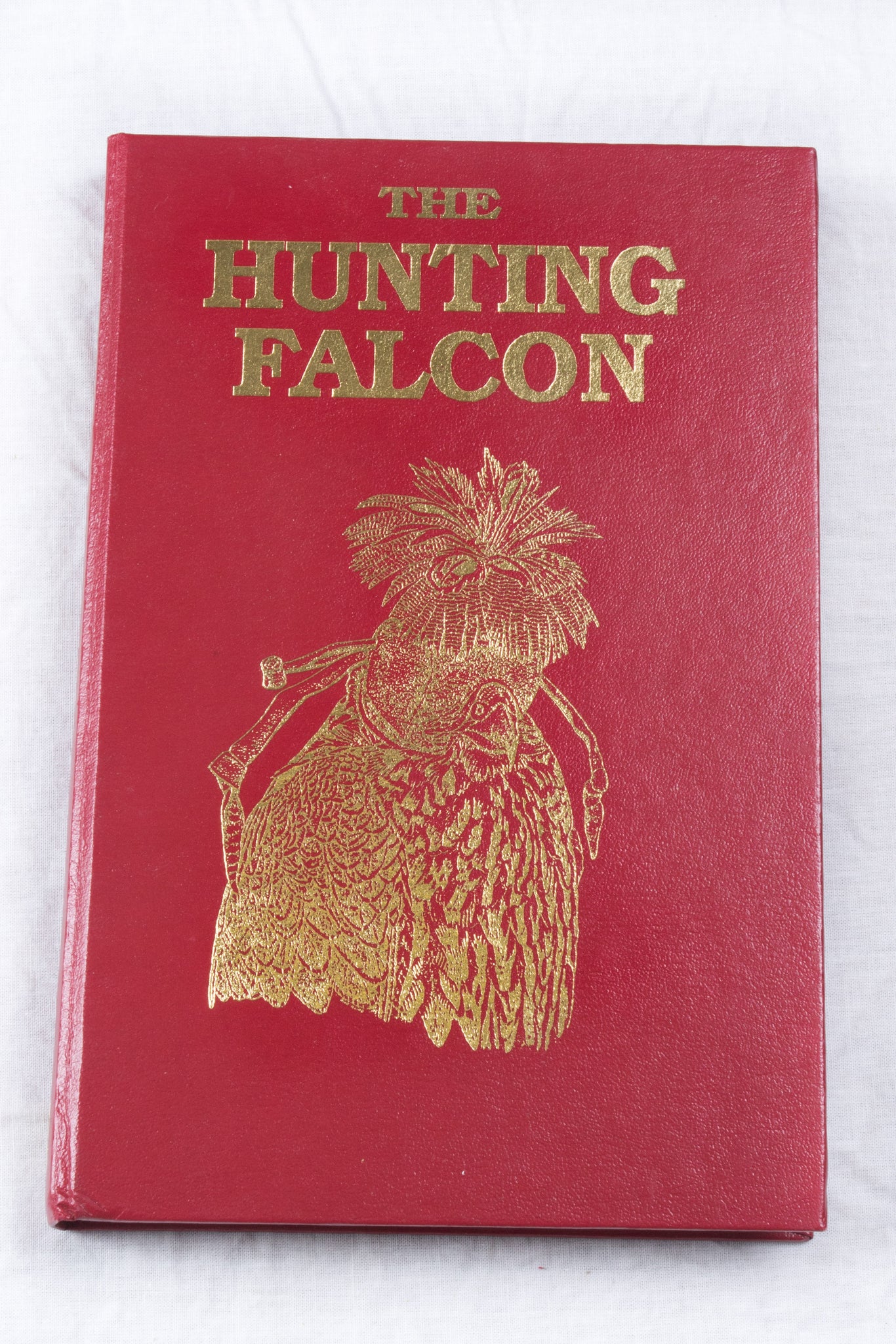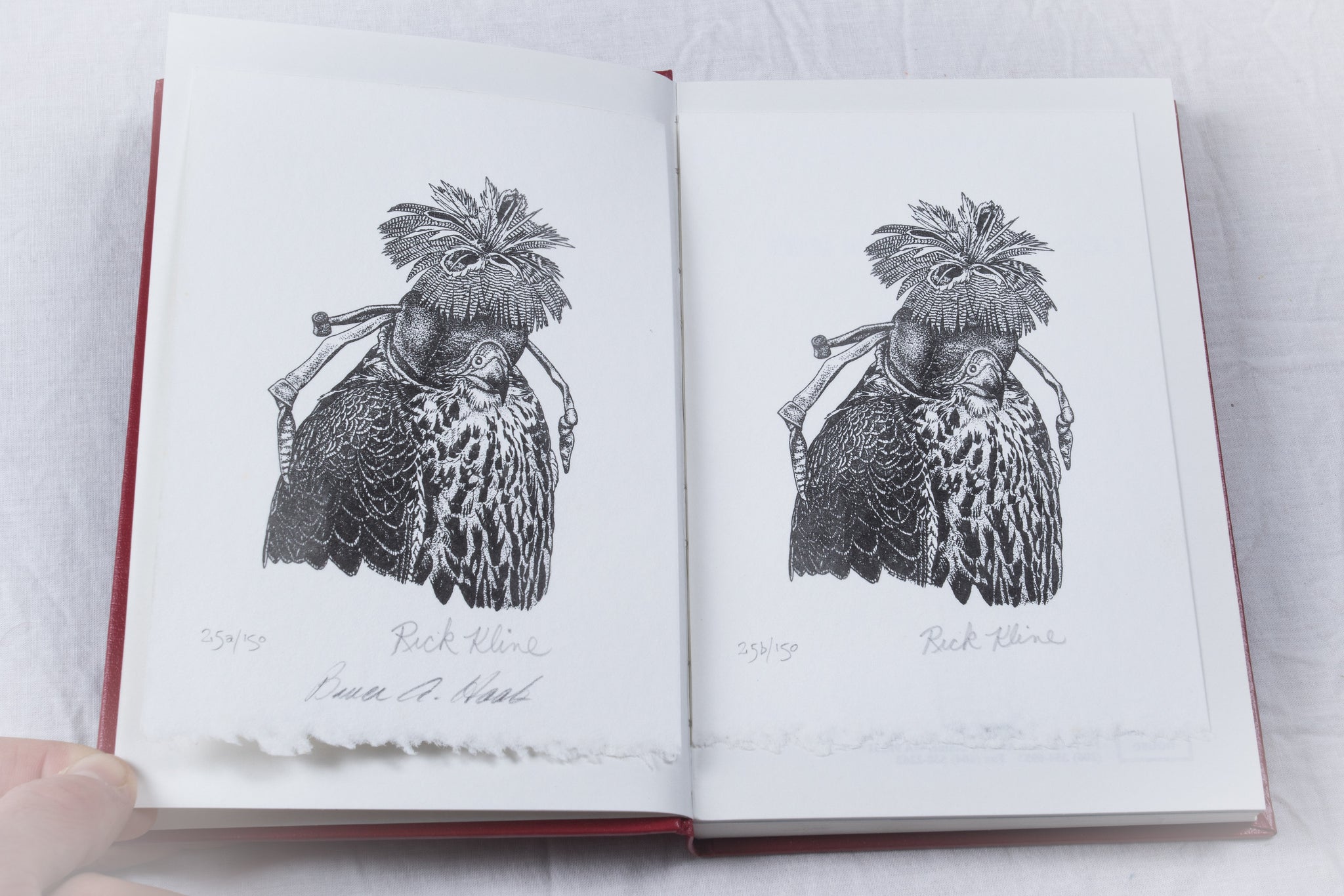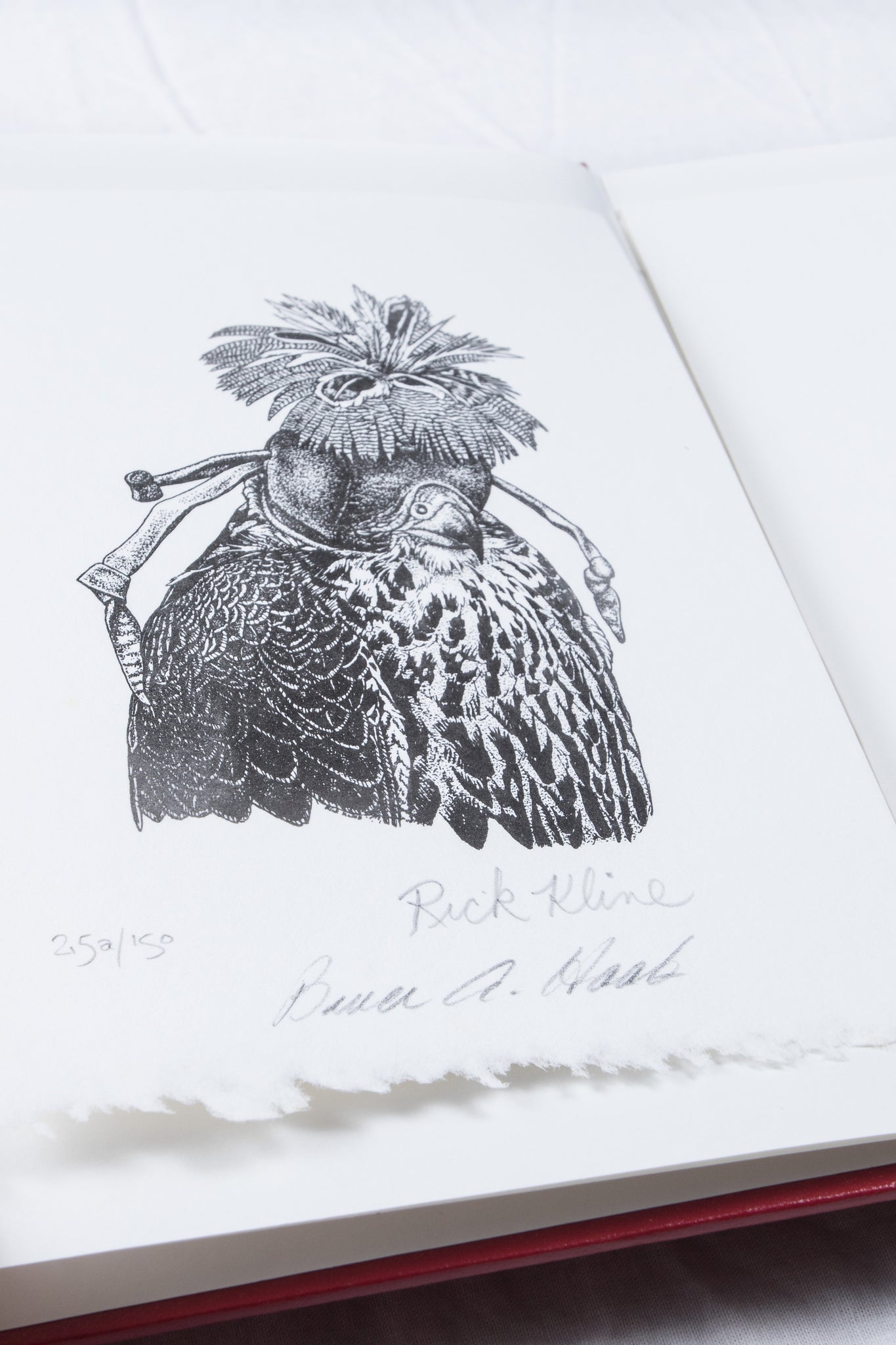 Details
By: Haak, Bruce
ISBN-13: 9780888390356 [2017 Softcover]
ISBN-13: 9780888390554 [2017 Hardcover]
ISBN-13: 9780888392923 [1992 Softcover- Out of Print]
Binding: Trade Cloth/Trade Paper
Size: 8.5" X 5.5"
Pages: 240
Photos: 63
Illustrations: 
Publication Date: 2017
Description
PR Highlights: A fresh approach to the sport of Falconry.
PHOTO Highlights: 16 page color section & line drawings throughout.
Limited Edition includes two prints, one signed by the illustrator and the other signed by the illustrator and the author. Only 150 copies produced.

Description: For the first time under one cover, the author has assembled the results of the renewed interest, extensive experimentation, and technological progress that have advanced falconry over the past three decades.
The Hunting Falcon is a fresh approach to the sport of falconry. For the first time under one cover, the author has assembled the results of the renewed interest, extensive experimentation, and technological progress that have advanced falconry over the past three decades. Falconer and wildlife biologist, Bruce Haak, details the techniques for training falcons in the classical, game hawking style. Through well-defined chapters, he establishes the fundamentals of care and handling of captive falcons and legal means of acquiring them. Successful strategies for hawking a wide variety of North American quarry are analyzed and laced with entertaining and informative anecdotes. Time-honored techniques for training wild falcons are restated in modern terms. In addition, the education of imprinted and captive-bred falcons, classes of falcons without historical precedence, is concisely outlined for the reader. In a break with tradition, the author uses North America's only indigenous falcon, the prairie falcon, as the primary subject and promotes it as an outstanding hunting partner. His training philosophy and comments on the use of radiotelemetry are added enrichment's to the text.
Author Biography
Bruce Haak, a professional wildlife biologist, has been an impassioned falconer for over thirty years. He acquired his first raptor, a kestrel, in 1963 and has never looked back. He did his thesis for his M.S. in Wildlife Science on the foraging ecology of prairie falcons in northern California and conducted field studies on prairie falcons, peregrines, and other raptors, as well as waterfowl and band-tailed pigeons.
Book Reviews
Steve Heying:
As one who reads a large number of books and remembers at least some major attribute from each one, it is really great enjoyment to read a work that, right at first from title on and clearly delineated in a dedication, preface, and introduction, narrows the scope of the subject into topics that can be thoroughly expunged in a size of book that one can find time to sit down and read without being overwhelmed.
By using the title of The Hunting Falcon, Mr. Bruce Haak says that 1) this book will detail hunting or for those well versed in falconry for whom this book is truly written, game hawking, i.e. the pursuit of small game, ducks, and upland game ­ not any other quarry. Not since Frederick the Great has a book so carefully considered how to proceed in each given situation; 2) this book will only document the use of falcons, the large falcons, and very specifically, as the example species of his own and greatest experience, the Prairie Falcon. To quote Mr. Haak in the introduction, "This book is intended as a guide for producing a first-class game hawk." Mr. Haak goes on to further narrow the subject at hand, saying the book emphasizes practical training techniques of both a philosophical nature and a procedural basis to talk about the nature of birds, dogs, quarry, and cover, and their interrelation. This he does in good stead.
There is also time spent on telemetry and captive breeding as "recent developments which are ushering a new era for the sport."
Imprints are discussed at large too as to their education and training as related to game hawking.
All in all, this reviewer found The Hunting Falcon a breath of fresh air, with new insight, great depth, and clear and concise rationalization throughout. As the old adage goes "you can't teach an old dog new tricks." I believe the author has done just that. Mr. Haak is not afraid to lay highly controversial topics on the table, dissect them, spread them out for all to see, and stand firm on his conclusions based on the factual merits he has experienced.
Some of these are:
Imping glue ­ using Zap cyanoacrylate and Zapkicker, a fixer spray for feather repair ­ most highly controversial ­ I've read opinions that say expressly not to use super glue for this!
Lures ­ use a retriever dog's dummy ­ well I should say ­ how demeaning ­ look out Frank Beebe, inventor of the overstuffed and fluffed flapping look alike lure!
Bagged game ­ look the other way here, Europe but still a positive discussion of pros and cons and when to and when not to and how to even.
Homing pigeons ­ a good 2-page treatise that is as concise and clear as it gets, yet covers all the bases!
Other controversial subjects are well handed and exposed, such as screaming, lure conditioning, and hacking both "traditional" and "tame," and the real center focus of the book being the training and hunting of the Prairie Falcon, which is a niche in the falconry bookshelf that has needed filling for years.
And the quality of the paper, print, artwork, pictures, binding, cover, and dust jacket (except why not a Prairie Falcon with a quarry for a cover photo?) are all of exceptional quality, although not value. The $35 price seems a bit steep for the size, but times are a changing.
I do feel that Mr. Haak has an innate understanding of the "fit" falconry has in today's world and what should be important in the modern practice of this ancient sport. But several controversies may be too strongly stated in today's world of controlling dictates that are always issued by those that will never understand a falconer's side of an issue because they don't want to.
Subjects like 1) a legal raptor take from all sources of the wild without regard to political boundaries, 2) true private ownership of birds of prey as applied to other wildlife, 3) falconers bringing pressure to bear on state and federal natural resource agencies, and 4) holding ground (wildlife habitat) for falconry, especially the concept of the falconry center as a use center and show off place with detailed explanation given as to the setup, that should enhance suitability. This is ignorant bliss in light of the fact that the powers that be in the mid 70's tried the same experiment at Haxton, Colorado and it was a costly fiasco!
Mr. Haak says he "has a charmed vision of the future." My charm has been hardened by reality. In the fall of 1972, I had a real fear that falconry would become illegal. It was not a fun time. That real fear returned with "Operation Falcon" on June 29, 1984. Again over optimism in both cases was partly to blame for realism versus pie in the sky dreaming. I just hope and pray Mr. Haak will not have us reaching for the stars and the heavens when all we need is a steady falcon overhead!
From cover to cover, this reviewer found this book a much needed effort, from an author of tremendous experience he protege under a fantastically fabulous set of learned people, studied scientifically the raptors he uses and organized the result in a format that is easy to recall, although I miss having an index to specifically look stuff up in.
At the beginning, the book outlines its goal of being a guide without duplication of other works, of imparting a philosophy when combined with practical techniques yields success in an attitude intended to enhance creative thinking. Matching falcon to falconer as well as falcon to country and quarry, and it meets all these goals admirably. It is truly a "dynamic book" illuminating "a dynamic process" as the author promises.