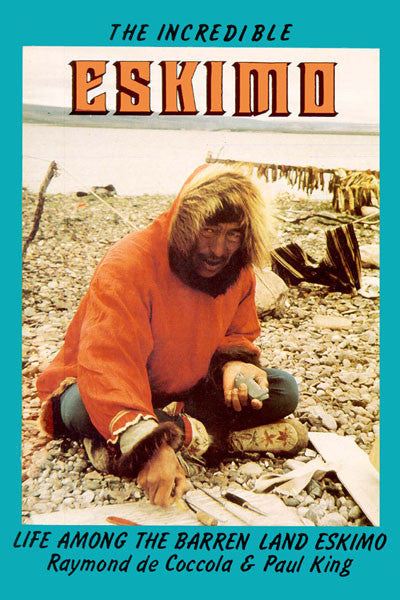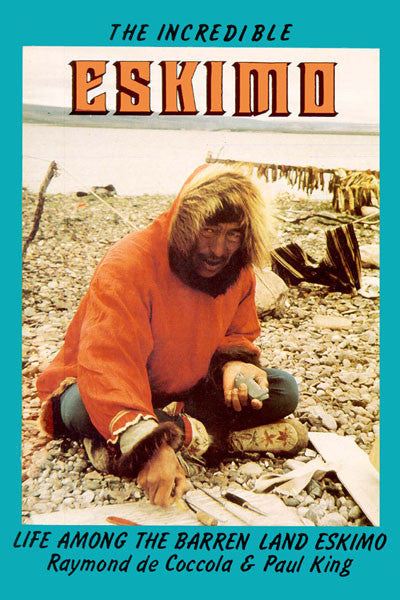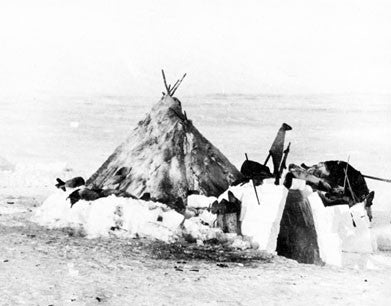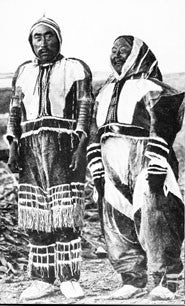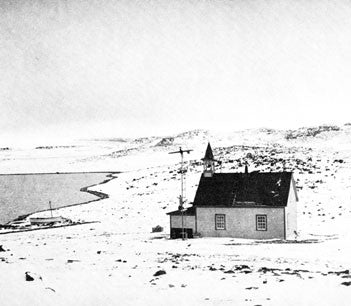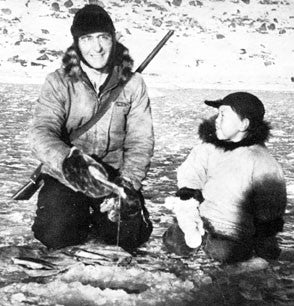 Incredible Eskimo: life among the barren land eskimo
Please note that this title is currently out of stock and will be reprinted once a minimum number of back-orders are received. All orders for this product will be reserved as back-orders and will be shipped as soon as it is available.
Details
By: Raymond DeCoccola, Paul King
ISBN: 0-88839-189-7
Binding: Trade Paper
Size: 8.5" X 5.5"
Pages: 438
Photos: 0
Illustrations: 6
Publication Date: 2007
Description
PR Highlights: A missionary's survival and life with the Eskimo.
PHOTO Highlights: 64 page glossy b/w photo section.

Description: The Book is a story of survival and hope in the Central Canadian Arctic. Father Raymond's first hand accounts of survival and life with the Eskimo. For twelve arduous but captivating years, Raymond de Coccola was, for all intents and purposes, a Barren Land Eskimo. Trained as an Oblate missionary, he ministered to the people of the Central Canadian Arctic while sharing their epic struggle to survive in this land of ice and snow. It is an unforgettable portrait of adventure, of murder, of sexual mores. It is Father Raymond's touching first-person revelation of birth and of death, or patience and of fatalism; and it is a staggering account of his people's tragedy and loss. 
Book Reviews
By Baylor Johnson - Published on Oct. 19 2013

I first discovered this book more than 25 years ago and I keep coming back to it. I regret deeply that when I first read the book we didn't have the internet and there was no easy way of discovering that Raymond De Coccola was alive and living in British Columbia. Had I known, I would have made a pilgrimage to meet this amazing man.
De Coccola was a Jesuit priest who ministered to a group of Eskimos from 1937 to 1949. At this time these people lived the traditional nomadic life using dog sleds to hunt and gather. Except for using rifles, their daily life differed little from that of their ancestors for hundreds of years back. De Coccola, far from being the judgmental prude that "priest" might suggest accepted the people to whom he ministered just as he found them, and he recorded his experiences with astounding, uncensored candor. In this book you will not only feel what it is like to drive a dog sled through a blizzard at 30 below zero F, you will read uncensored stories of universal emotions, crime and punishment, sex, birth, and death among a truly "incredible" people. This is better than anthropology. There is no academic bias, no allegiance to one or the other schools of anthropological methodology and theory. These are the observations of a man of intelligence and courage who lived among this truly "incredible" people in the last years of their traditional way of life. Even having read several books about Eskimos, I was astounded by the revelations contained here in the author's personal experiences. Personally I can think of no other book for which the recognition it deserves is so much greater than the recognition it has received.
By B. Pierce - Published on Feb. 7 2016

I've read more than 45 books on northern people's. This is one of my top 3 favorites, and one of the best accounts of day to day life. I didn't want the book to end.