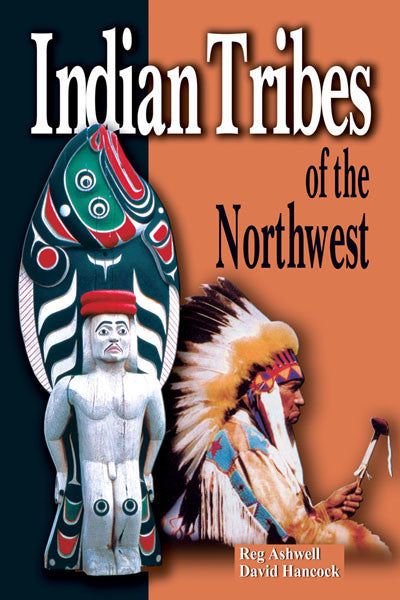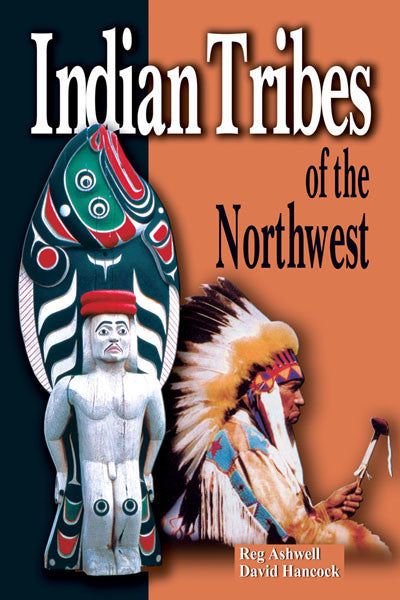 Indian Tribes of the Northwest (Revised)
Details
By: Ashwell, Reg, Hancock, David
ISBN: 0-88839-619-8
Binding: Trade Paper
Size: 8.5" X 5.5"
Pages: 96
Photos: 164
Illustrations: 9
Publication Date: 2006
Description
PR Highlights: New and Revised Edition
PHOTO Highlights: Color photos throughout.
Table of Contents

Description: A guide to the Indian Tribes of the Northwest. The diverse and colorful Indian nations of the Northwest Coast of North America are described in this informative little book that highlights the rich tapestries of Native cultural beliefs and traditions.

Reg Ashwell, who was born and raised in close proximity to several of the Native cultures he writes about, outlines the history of the tribal arts unique to each group, and conveys to the reader his enduring respect for people whose societal heritage and customs were, in many cases, nearly brought to the edge of extinction
Book Reviews
Wisconsin Bookwatch The Native American Shelf
March 2008
Review by James A. Cox, Editor-in-Chief

Co-authored by Native American historians and enthusiasts Reg Ashwell and David Hancock, Indian Tribes Of The Northwest is a beautifully illustrated, 95-page, descriptive compilation of information identifying the Native American tribes grouped regionally and ethnically into American Northwest, Plateau Tribes, and the Athapaskan. The Northwest Coast tribes include the Tlingit, Haida, Tsimshian, Kwakiutl, Bella Coola, Nootka, and Coast Salish. The Plateu Tribes are comprised of the Interior Salish and the Kootenay. The Athapaskan Tribes are the Chilcotin, Carrier, Sekani, Tahitan, Beaver, Kaska, and Slave. The photography is beautiful and the text provides an informed and informative overview. Also very highly recommended for personal, academic, and community library Native American Studies reference collections from Hancock House Publishers is Reg Ashwell and David Hancock's Coast Salish. Students, librarians, and non-specialist general readers with an interest in Native American tribal culture, art and history would be well advised to visit the Hancock House Publishers website at www.hancockhouse.com for a complete listing of all of their superbly produced and inexpensive Native American titles.