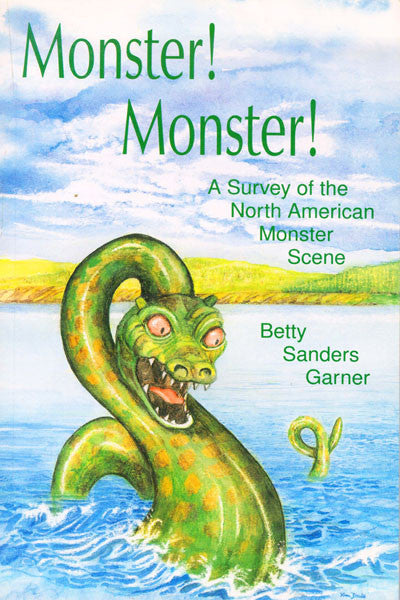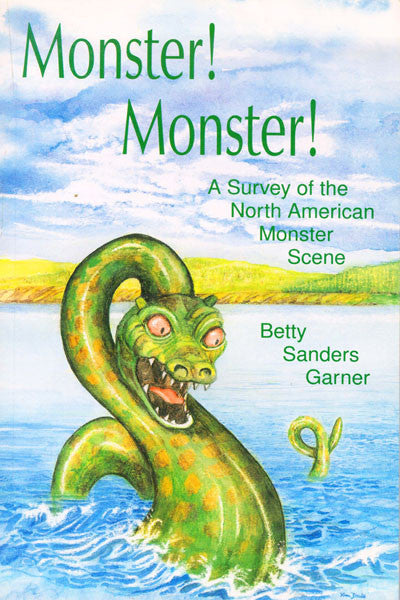 Monster! Monster! A survey of the North American monster scene
By: Garner, Betty
ISBN: 97808883935719
Binding: Trade Paper
Size: 8.5" X 5.5"
Pages: 192
Photos: 0
Illustrations: 0
Publication Date: 1995
PR Highlights: A Survey of the North American Monster Scene.
PHOTO Highlights: Numerous b/w line drawings & photos throughout.

Description: For centuries, man has passed down stories about strange, unknown creatures inhabiting the forests, lakes and oceans of North America. Witnesses have come forth to sign sworn testimonies as to the truth of their reports. Films have been offered to authorities as the real thing. And yet, no carcasses or live specimens have been found--the search for proof continues. Offering readers of all ages a balance of myth and fact, Monster! Monster! Gives the complete story of creatures alleged to exist in North America. From pre-historic time to the present, from sea serpents to Sasquatch, the author takes readers on a journey examining the arguments for and against the existence of a whole spectrum of beasts. A must read for those who want to know more about monsters--real, half-real or imagined.
Author Biography:
Betty Sanders Garner is a confirmed monster-lover and has been collecting monster information for nearly twenty years. This is her second book on the subject, her first being Canada's Monsters. Garner's fascination with the subject and a desire to provoke thought and discussion make Monster! Monster! An exciting and intriguing read.