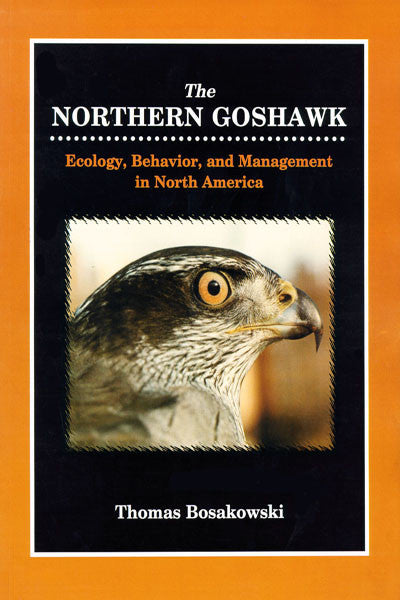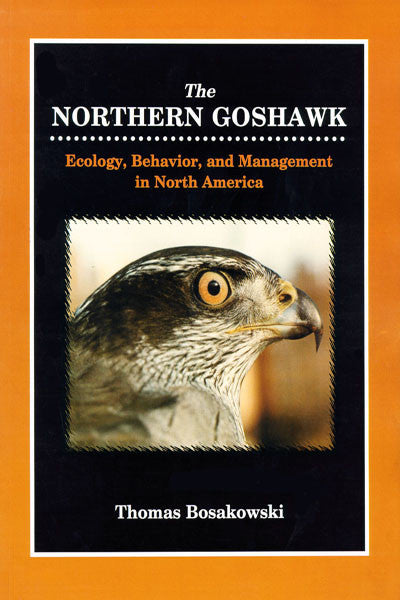 Northern Goshawk: ecology, behavior and management in North America
By: Bosakowski, Thomas
ISBN: 9780888394545
Binding: Trade Paper
Size: 11" X 8.5"
Pages: 80
Photos: 54
Illustrations: 14
Publication Date: 1999
PR Highlights: A scientific look at the Northern Goshawk.
PHOTO Highlights: Color photos, graphs & detailed b/w line drawings.

Description: The northern goshawk is one of the principal members of the forest raptor community that I investigated during graduate studies in the northeastern United States. As a wildlife biologist for Beak Consultants, I also conducted surveys, research, and GIS-habitat modeling on goshawks in the Pacific Northwest. In addition to that work, another part of my job was also to provide expertise on goshawk issues and remain current with the scientific literature on goshawks. After amassing a wealth of information, data, and field experience, it seemed like a natural step to compile this knowledge into a single handy source or reference book for people keenly interested in North American goshawks or raptors in general. While there have been several recent reviews on goshawk biology, I think that this book presents a unique perspective of experience gained from a biologist who has studied goshawks from coast to coast. In addition, one of my strengths as a scientist has been my ability to see the big picture and not get muddled in lengthy debate over minor details. Thus, I feel that this book presents a practical, logical, and holistic approach to the study and conservation of goshawks in North America. More than simply provide another review, I hope that I have synthesized the most critical elements of life history and scientific analyses into a thesis which provides a complete and comprehensive understanding of the goshawk.
Author Biography:

Thomas Bosakowski holds a Ph.D. degree in Zoology from Rutgers University (Newark, New Jersey) and has worked as a wildlife biologist for Beak Consultants Incorporated (Kirkland, Washington) for the past five years conducting surveys and modeling habitat for northern goshawks, golden eagles, bald eagles, ospreys, spotted owls, marbled murrelets, breeding birds, and amphibians in the Washington Cascade Range and Olympic Mountains and the Cariboo forest region of British Columbia. For his dissertation research, the author investigated the community ecology of breeding raptors in the northeastern United States and has published over 50 scientific papers on raptors, breeding birds, small mammals, amphibians, and fish. The author has personally observed active nest sites of goshawks in at least six different states and British Columbia and has coauthored at least 10 papers on various aspects of goshawk ecology.