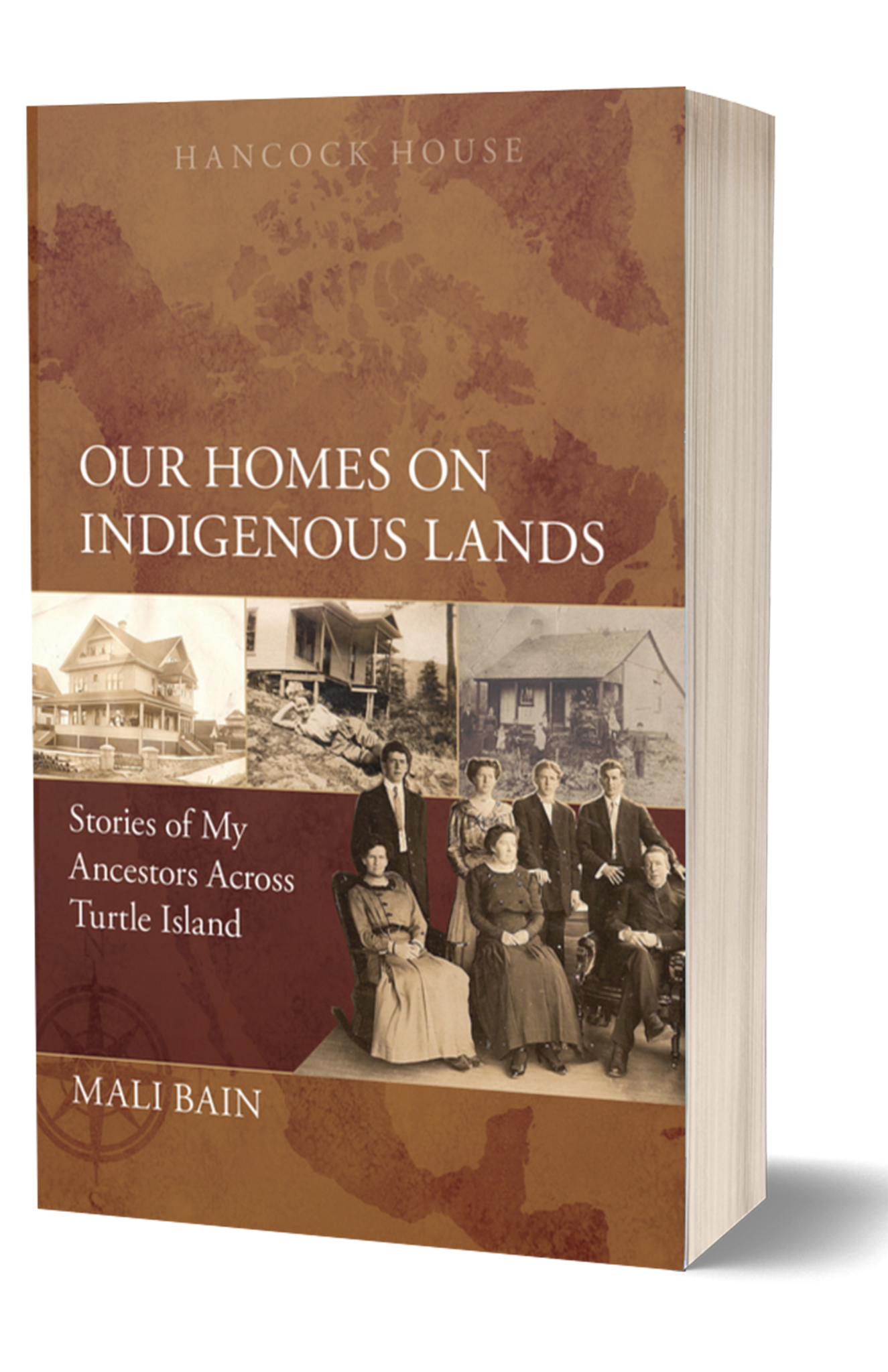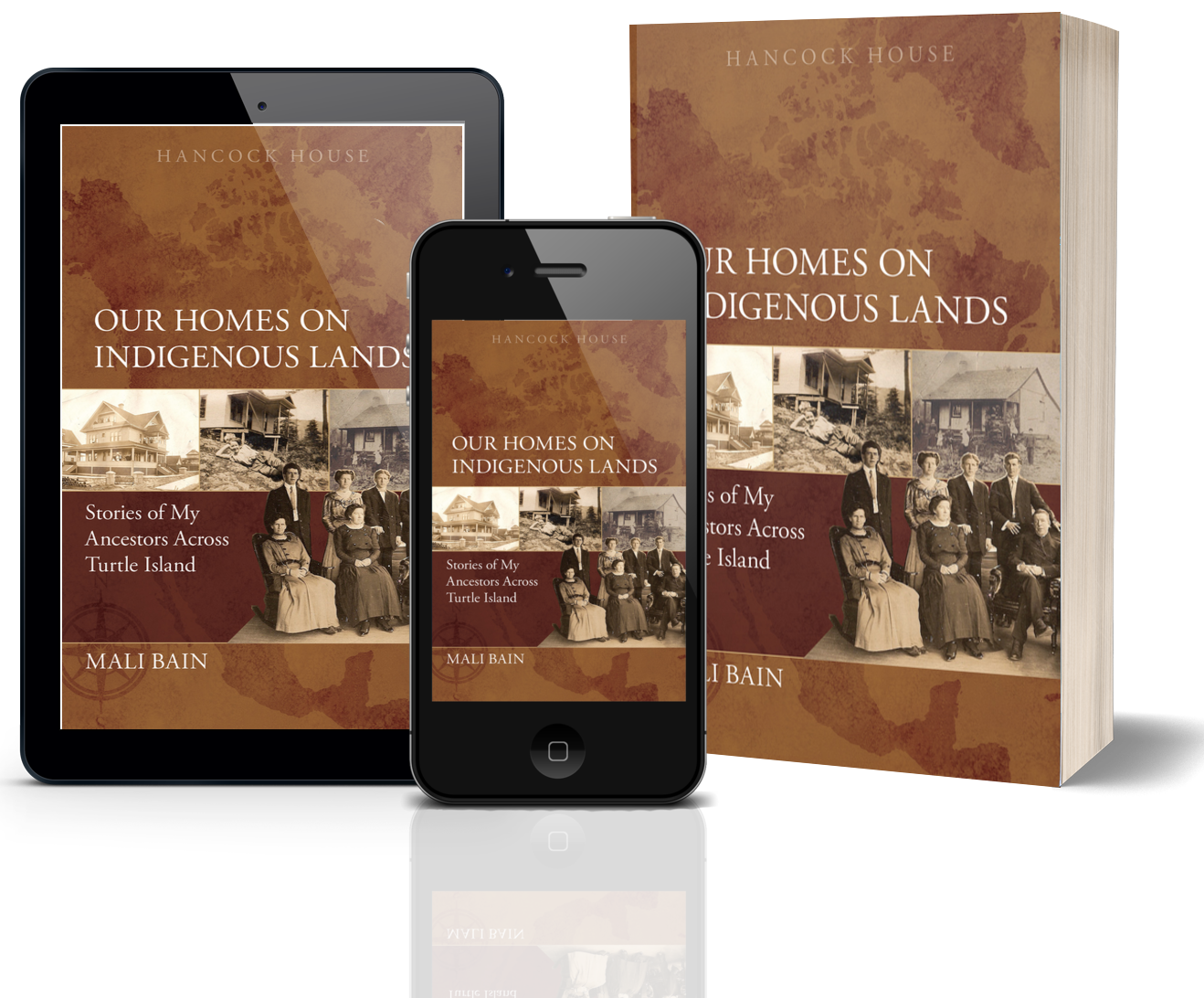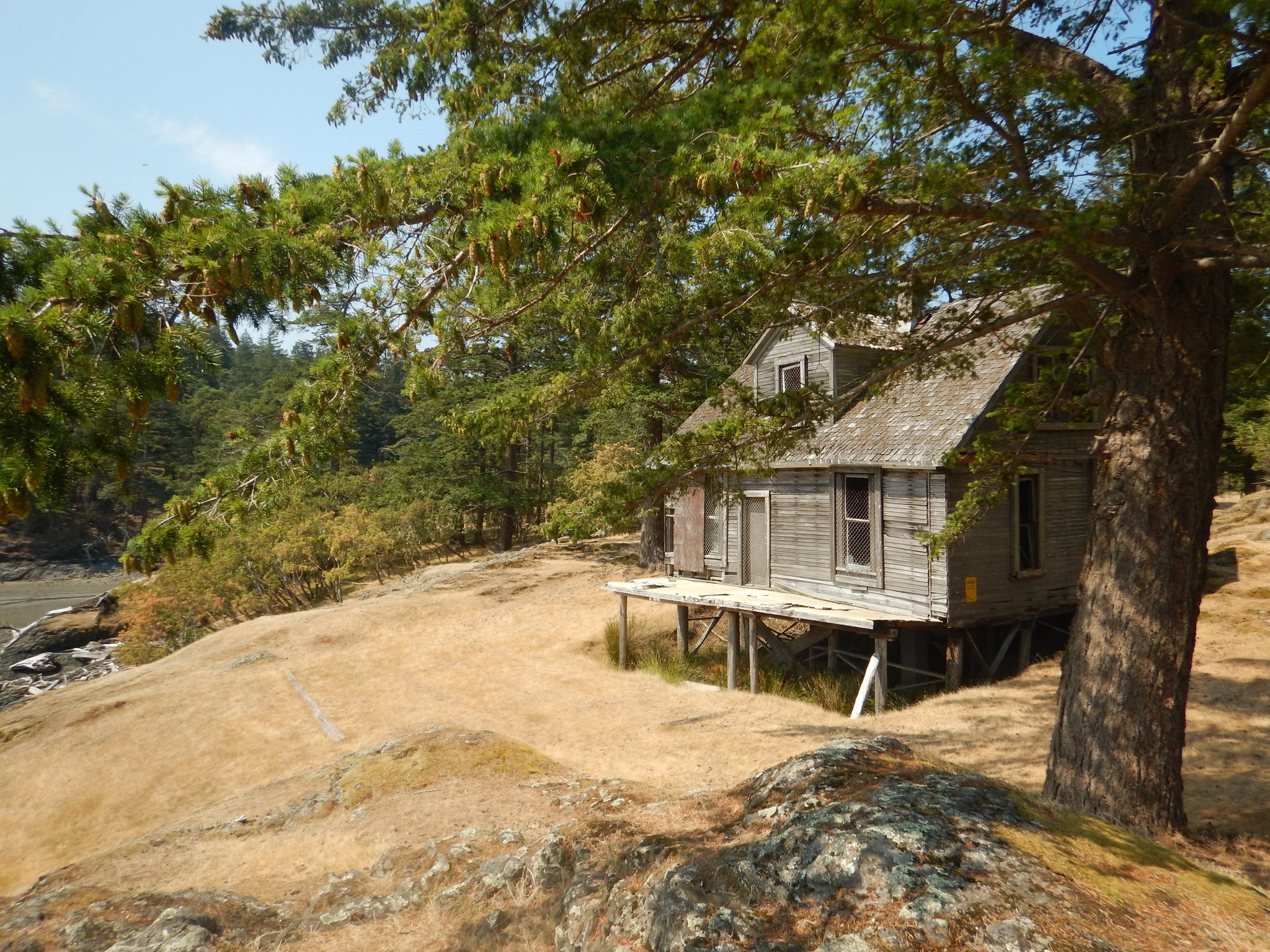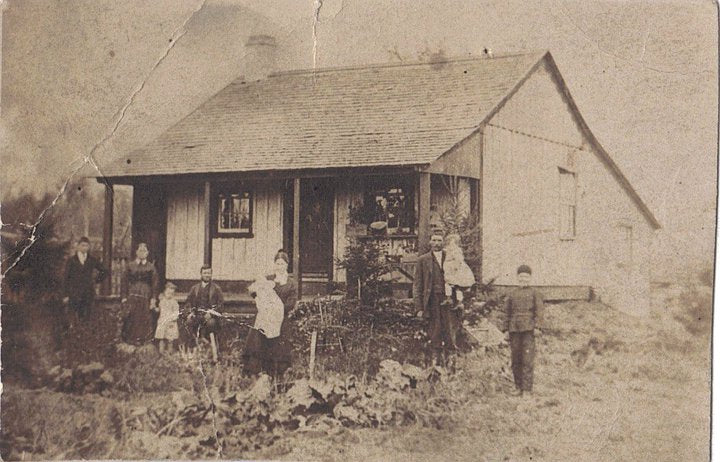 Our Homes on Indigenous Lands: Stories of My Ancestors Across Turtle Island
JUST RELEASED!
Details
By: Mali Bain
ISBN: 978-0-88839-741-6 [Trade Paperback]
ISBN: 978-0-88839-748-5 [eBook]
Binding: Trade Paper
Size: 5.5" X 8.5"
Pages: 202
Illustrations/Photos: 40
Publication Date: 05 Dec 2022


Description
In 1890, Harry and Mary Ann Foote arrived on Coast Salish territory and purchased Jedediah – a private island. Starting with the simple question "Where am I from?", this narrative traces one family across Canada and through hundreds of years to share a personal lens on the lived experience of settler colonization. Drawing on original letters, transcripts, and oral histories, the book weaves connections between the stories of specific ancestors and their connection to land, treaties, and Indigenous peoples at that time. Accounts include colourful stories of homesteading on Jedediah Island, in what is now known as British Columbia, construction of the parliament buildings on Epekwitk (Prince Edward Island), life during the so-called "Indian Wars" of the 1700s, and homesteading on the shores of Ouentironk (Lake Simcoe). The earliest stories go back to the 1600s, when a settler with the unlikely name of Peter Rambo was one of the earliest founders of a settlement called New Sweden in what we now call Pennsylvania.

In the context of the Truth and Reconciliation Commission, this book tells evocative stories of place, possession, and people from the 1600s to the 1930s.
Author Biography

Mali Bain is a former high school teacher with a background working in various university, non-profit, and philanthropic settings. She grew up on northern Vancouver Island and currently lives, works, and plays on Snuneymuxw territory. She holds degrees in International Relations (BA), Education (BEd), and Adult Learning and Education (MA). What began as a chapter in her master's thesis ended up being a five-year journey to extensively research her own family history and connections to colonization in Canada. She now supports families who want to capture their stories in print with her company NextGen Story: Custom Publishing. 

Book Reviews
Our Homes on Indigenous Lands
I have yet to read, but have just ordered am excited for the heritage related to the Foote Family, as I am a Foote. And currently writing a book which includes stories about the strong and wildly impressive women in my family line, juxtaposed to personal stories / modern life/women.