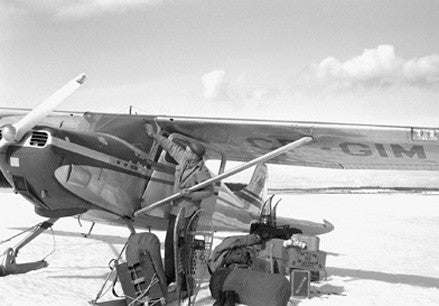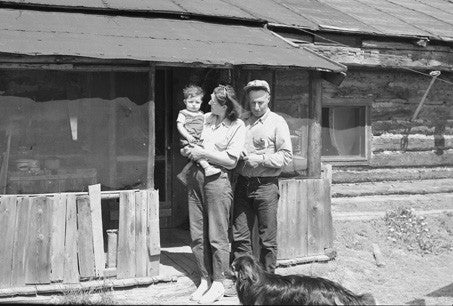 Outposts & Bushplanes: old timers & outposts of northern B.C.
Details
By: Lamb, Bruce
ISBN: 9780888395566
Binding: Trade Paper
Size: 8.5" X 5.5"
Pages: 208
Photos: 67
Illustrations: 0
Publication Date: 2008
Description
PR Highlights: Fly back in time
PHOTO Highlights: 32 page b/w photo section.


Description: Go back in time to a place where ingenuity and perseverance were all one needed to make a go of things in the northern B.C. wilderness. A celebration of the people and lifestyles of this once-remote frontier, Outposts and Bushplanes commemorates the region's rich recent past history. The book also describes the vital role played by the relatively new light aircraft of the day and the skill of their capable pilots and engineers. Adventure-lovers and outdoors people will enjoy reading about the fine folk of the Northwest and their often-daunting exploits as they settled this isolated region during the middle of the last century.
Written in a descriptive and down-to-earth manner, Outposts and Bushplanes returns readers to the glory days of central British Columbia. Author Bruce Lamb brings his audience along as he flies in and out of the far-flung northern bush and introduces them to just some of the resilient characters that populated this area.
Author Biography
A former bush pilot, Bruce Lamb has had a lifelong love of the outdoors. He still enjoys going into the wilds of the province to fish or hunt game and is a long-time member of the BC Wildlife Federation. Though he has had a number of magazine articles published, this is his first book. He currently resides in Salmon Arm, B.C.
Book Reviews
As a former bush pilot, Bruce Lamb of Salmon Arm recalls the people and places --and moose and wolves -- of central British Columbia during the middle of the 20th century in Outposts and Bushplanes (Hancock House, 2005, $17.95). "Without question," he writes, "the two trading post operators most highly respected and completely trusted were the MacDougalls of Finlay Forks and Justin McIntyre of Fort McLeod." There are some excellent photos of cabins and trading posts from the 1940s and 1950s, including the historic store at Fort McLeod, the first white settlement west of the Rocky Mountains in British Columbia.

"There are lots of backwoods memoirs around; Outposts and Bushplanes is one of the best I've seen in recent years. The quality of the images is excellent and Bruce Lamb has provided invaluable reportage of people and places that deserve being recorded. By making himself into a fair-minded observer, rather than the focal point, Lamb has generated an engaging reference work that dignifies its content, elevating Outposts and Bushplanes into a classic of its kind." -- Alan Twigg, BC BookWorld