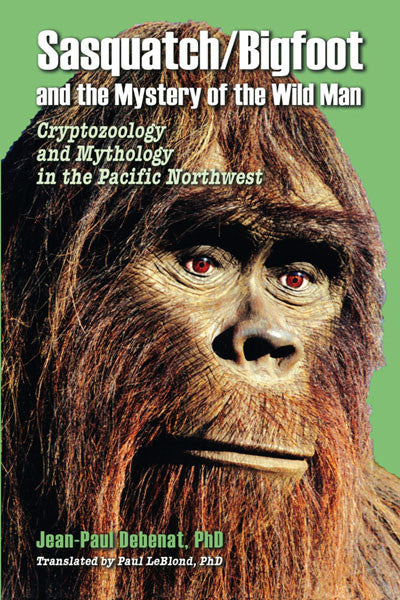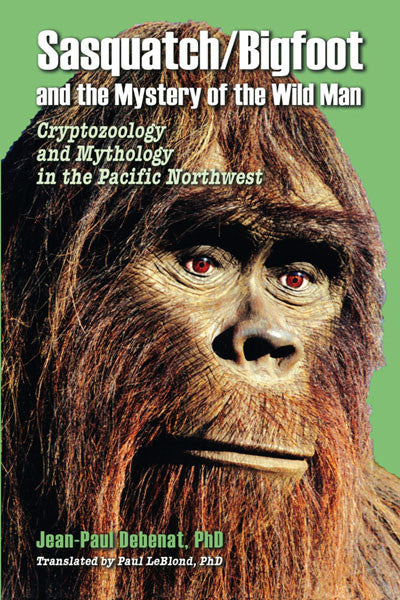 Sasquatch/Bigfoot and the Mystery of the Wild Man: cryptozoology and mythology in the Pacific Northwest
By: Debenat, Jean-Paul, LeBlond, Paul, Murphy, Christopher L.
ISBN: 978-0-88839-685-3
Binding: Trade Paper
Size: 8.5" X 5.5"
Pages: 428
Photos: 132
Illustrations: 38
Publication Date: 2010
PR Highlights: First English Translation. Also avail as an E-Book
PHOTO Highlights: English version enhanced with additional photos
Sample Chapter

Description: In this remarkable volume, Dr. Jean-Paul Debenat, a professor of comparative literature (University of Nantes, France) with a flair for anthropology, takes us far beyond the realm of documented research on the Sasquatch/Bigfoot phenomenon. His extensive travels in North America, skillful investigations, and years of research on the 'wild man' throughout world history have resulted in this highly authoritative work. Dr. Debenat's handling of the subject is both unique and exciting, as well as being highly factual. Rather than a simple presentation of facts and findings, we are taken to the very 'heart' of the matter with meaningful insights and knowledgeable interpretations - - one experiences the full spectrum of learning, including emotion. Originally published in French, the work has been translated, modified, and enhanced for the English-speaking public. It is a classic work that will intrigue readers in all walks of life.
Author Biography
Jean-Paul Edouard Debenat was born in 1943 in the department of Vendee in the west of France. His father, a railway stationmaster, had to move to a different town every four to five years. Jean-Paul developed a taste for traveling,and dreamed of becoming an airline pilot so he could travel the world. His dream was shattered when a medical exam revealed weak eyesight, so Jean-Paul turned to the study of English at the University of Rennes. He taught French in Glasgow, Scotland and at the University of Notre-Dame, Indiana. Jean-Paul enjoyed a friendship with novelist and mythologist Jean-Charles Pichon; and he became acquainted with Dr. Bernard Heuvelmans. Pichon and Heuvelmans knew each other and their erudition stimulated Jean-Paul's creativity. Next came a sabbatical in the state of Washington (1994) studying the bigfoot/sasquatch phenomenon. His first book on the topic was published in French (Editions JMG - Le Temps Present, 2007).
Book Reviews:
Review By Henry May
June 10, 2009

Very good book on not only Bigfoot, but Pacific Northwest Culture. This book, originally written in French by the author, has been translated by Dr. Paul LeBlond and brought to American audiences by Chris Murphy and Hancock House, and it is a good one. Dr. Debenat presents us the classics of the Sasquatch field, as well as Native American legends and eyewitness accounts. But, he goes beyond that, by presenting us with his interactions with Pacific Northwest researchers such as the late Fred Bradshaw, as well as his good friend Dr. Ed Fusch (alternate spelling: Fuchs), a prospector of precious minerals, as well as a philosopher and geologist, who gives Debenat a tour of Washington State and different areas, which Debenat describes in really terrific detail. He also talks of his friendship with the late Belgian scientist Dr. Bernard Heuvelmans, and his philosophies on Sasquatch research and on animal ecology and biology. This is one of the better books on the subject to come along in some time, and really highly recommended. There are also some really terrific photographs, several pages of color photos, which compliment the book very well. Thank you, Dr. LeBlond and Mr. Murphy, for bringing this rare treasure to American audiences.