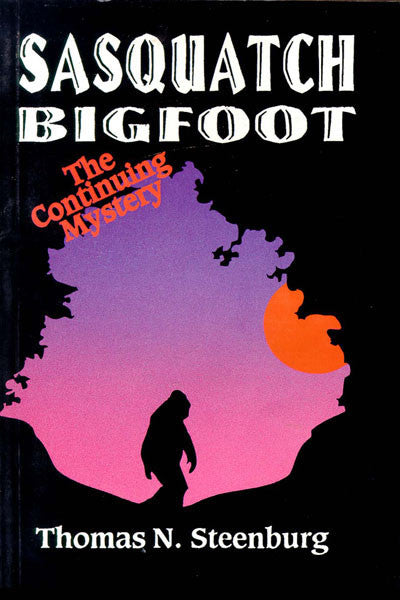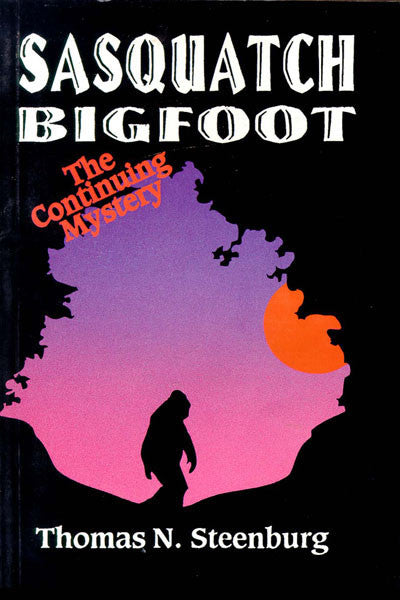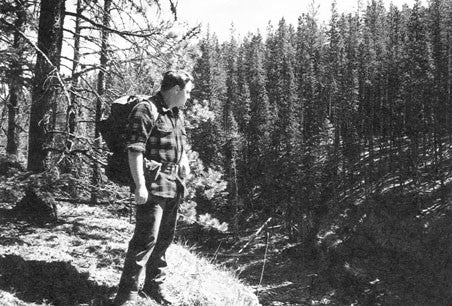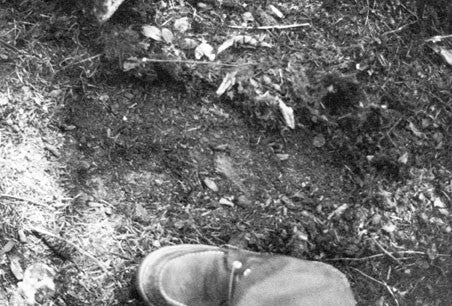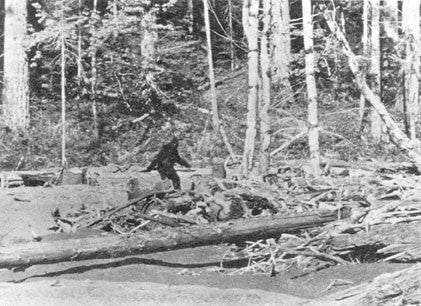 Sasquatch Bigfoot: the continuing mystery
Details
By: Steenburg, Thomas
ISBN: 0-88839-312-1
Binding: Trade Paper
Size: 8.5" X 5.5"
Pages: 128
Photos: 0
Illustrations: 0
Publication Date: 1990
Description
PR Highlights: The continuing mystery of Sasquatch.
PHOTO Highlights: 20 b/w photos & sketches throughout.

Description: This book concentrates on twenty-three sightings in Alberta and British Columbia. Was it merely an Indian legend told to early explorers, a story characteristic of the native's mythical culture? Or, were the stories of giant hairy man-like apes actual reports of an animal that has managed to mystify its researchers and elude western civilization for nearly 300 years. This book concentrates on twenty-three sightings in Alberta and British Columbia.
Author Biography
Born in Ontario in 1961, Thomas Steenburg has been actively interested in the Sasquatch since the age of five. In 1980, he enlisted in the Canadian Army with the Princess Patricia's Light Infantry, First Battalion stationed in Calgary, Alberta. Since 1979, he has actively gone into the rugged outdoors in search of the elusive bigfoot. Having interviewed many eye witnesses and investigated many reported sightings, he is all the more determined to pursue and answer the question: is the Sasquatch real or simply folklore? It is his hope that somebody hard physical evidence will be found to, once and for all, solve this mystery.
Book Reviews
By R. Howell on Jan. 19 2004

Here's another keeper for any bigfoot buff. Steenburg has several books out on the sasquatch phenomenon. The nice part of his books is that he sticks to the areas he knows - Alberta, Canada. He does a great job in his retelling and 'research' of sightings/footprints. He covers many fresh stories and tends to stay away from the well known ones and U.S. occurrences. Steenburg spends alot of time travelling and produces some good interviews. Easy and quick to read and pretty enjoyable because you aren't getting rehashing of all the popular stories (Bauman, Ape Canyon, Patterson/Gimlin, etc). These deal with the more private citizens that just happened to have witnessed something out of the ordinary. For a good coverage of Western Canada, pick up Steenberg's books and "Raincoast Sasquatch" by Robert Alley and you'll have some excellent reports thoroughly covering this region.

By Big "E" on Feb. 12 2015

This hard to find book is great addition to any Sasquatch book collection, Thomas interviews numerous witnesses and places their verbatim responses with narrative which provides insight not only into the witness's point of view but also Thomas's train of thought. Thomas also takes a skeptical and analytical approach to each sighting which helps to keep you grounded, he guides you through each sighting and allows you to make your own decision on each occurrence. This book also includes the incredible multiple witness sighting at Crandall Lake in Waterton Lakes National Park Alberta! If you do not currently own this book and you are an enthusiast then you need to get this book!