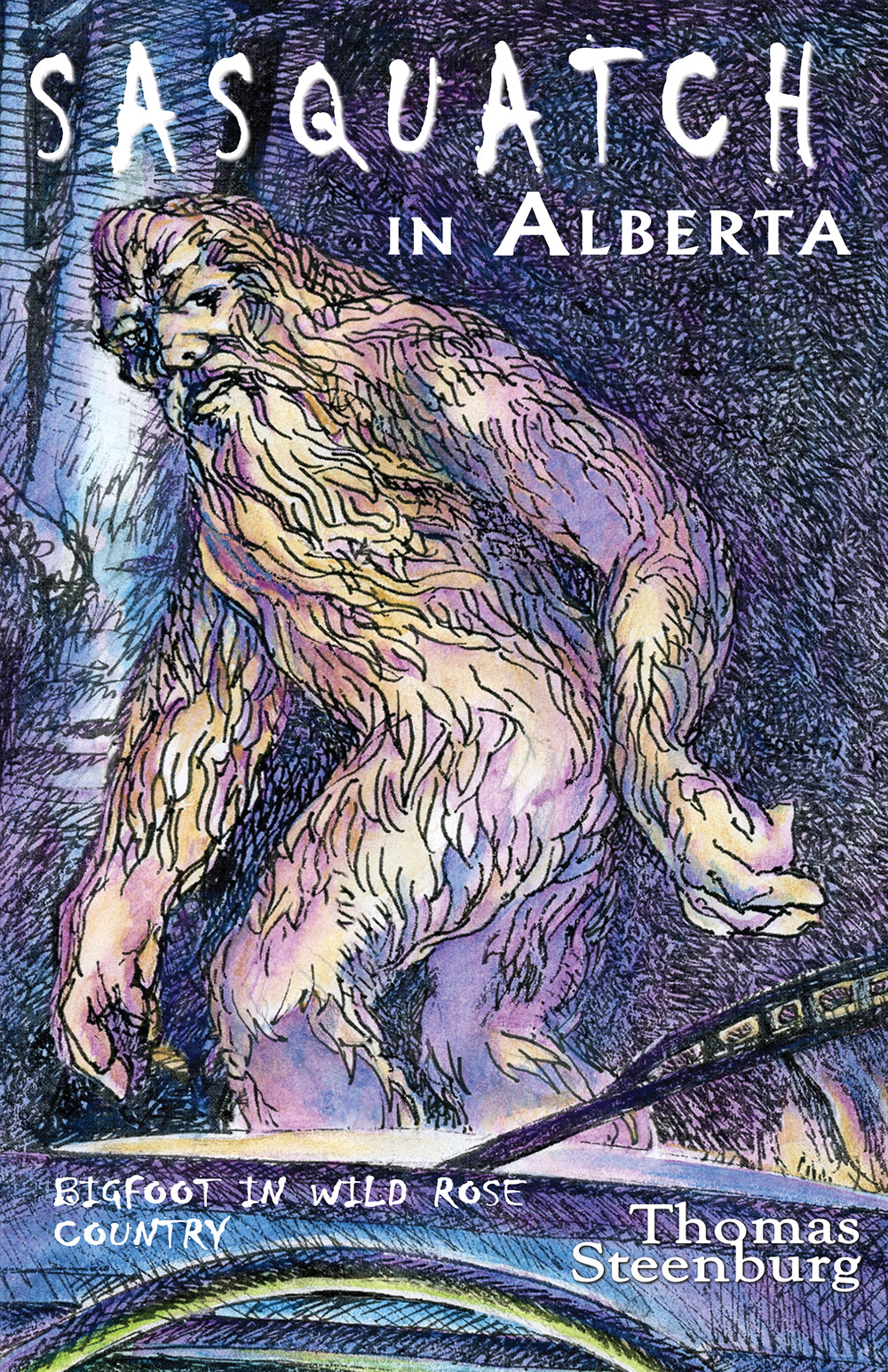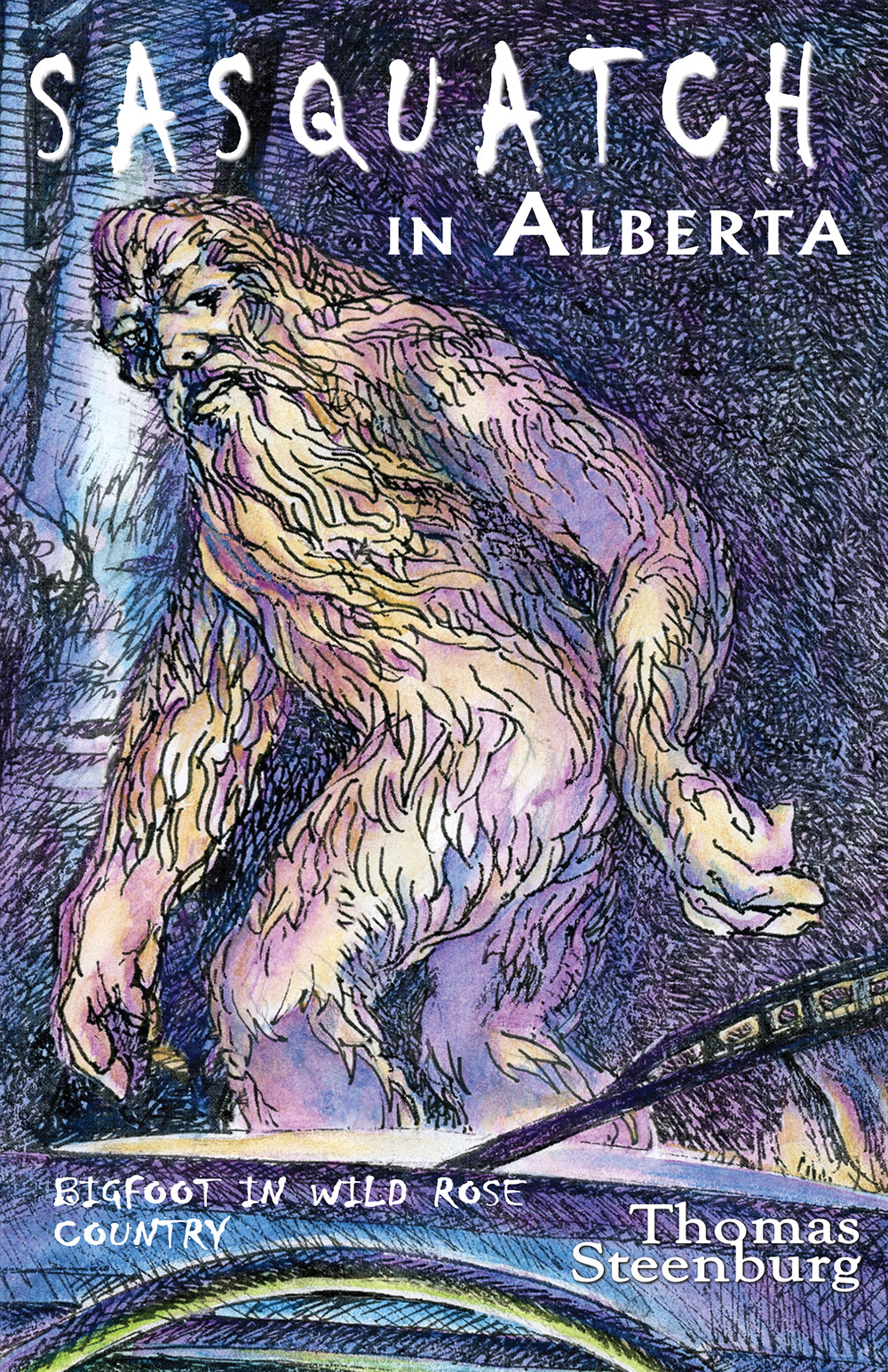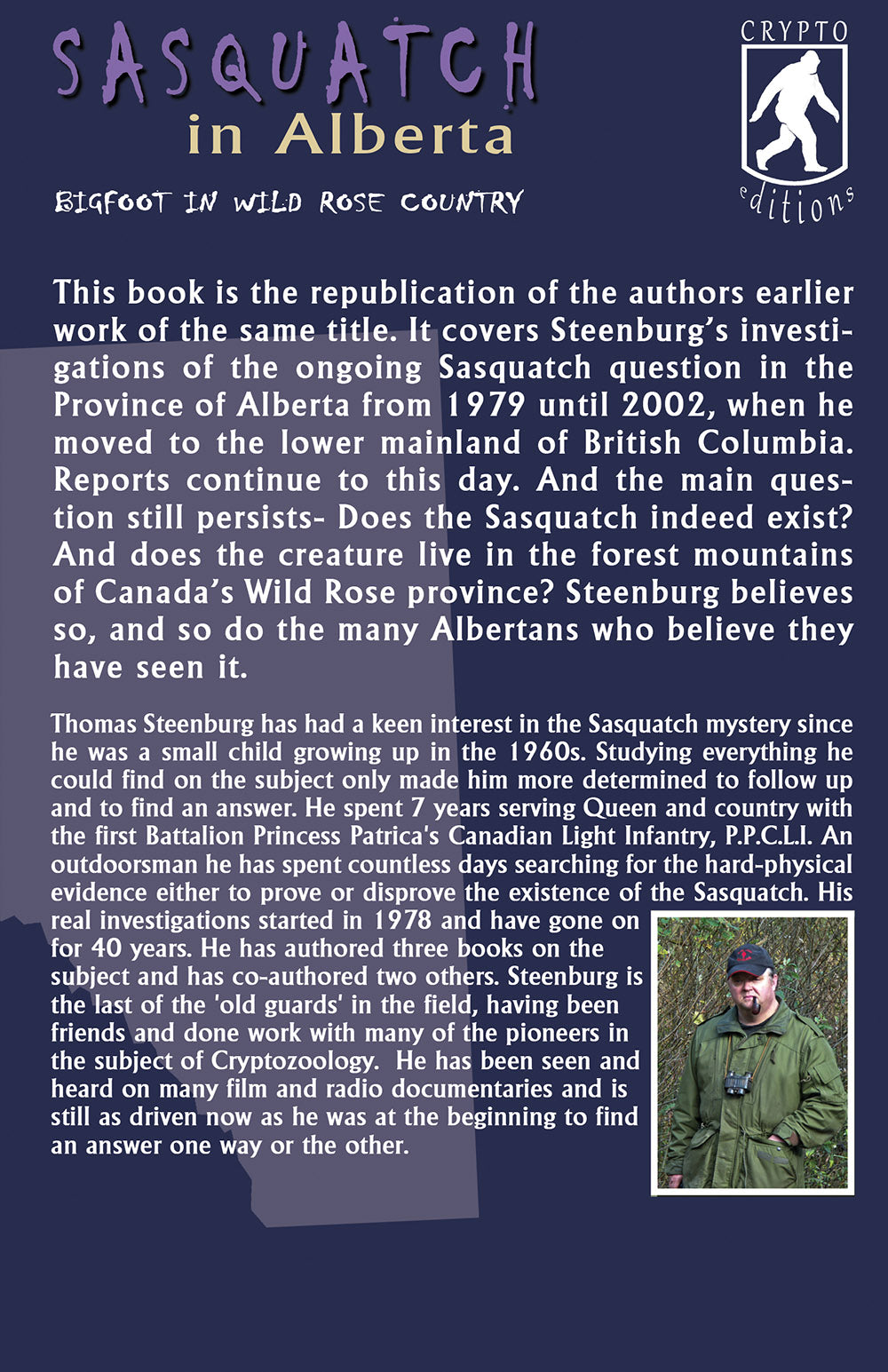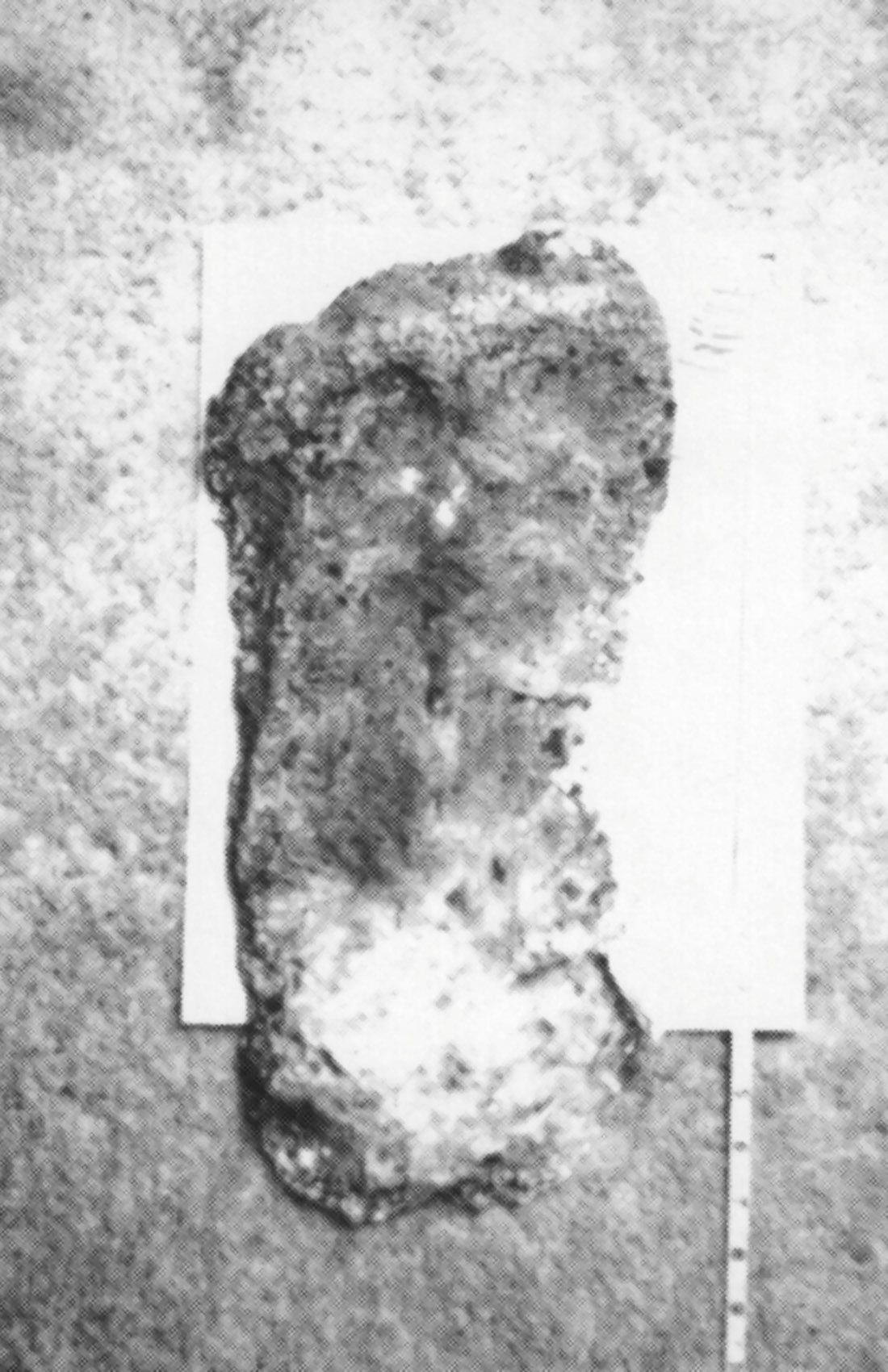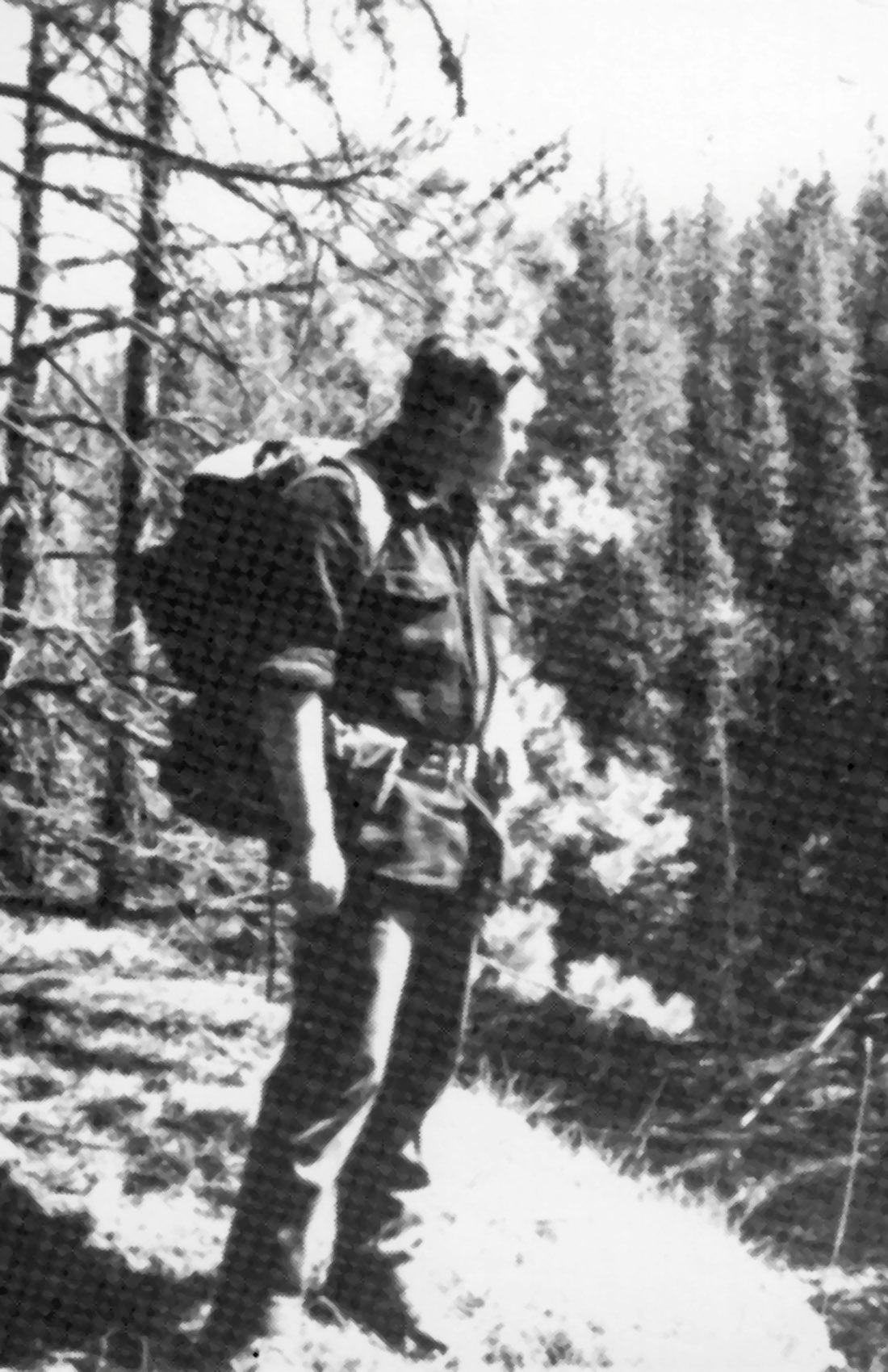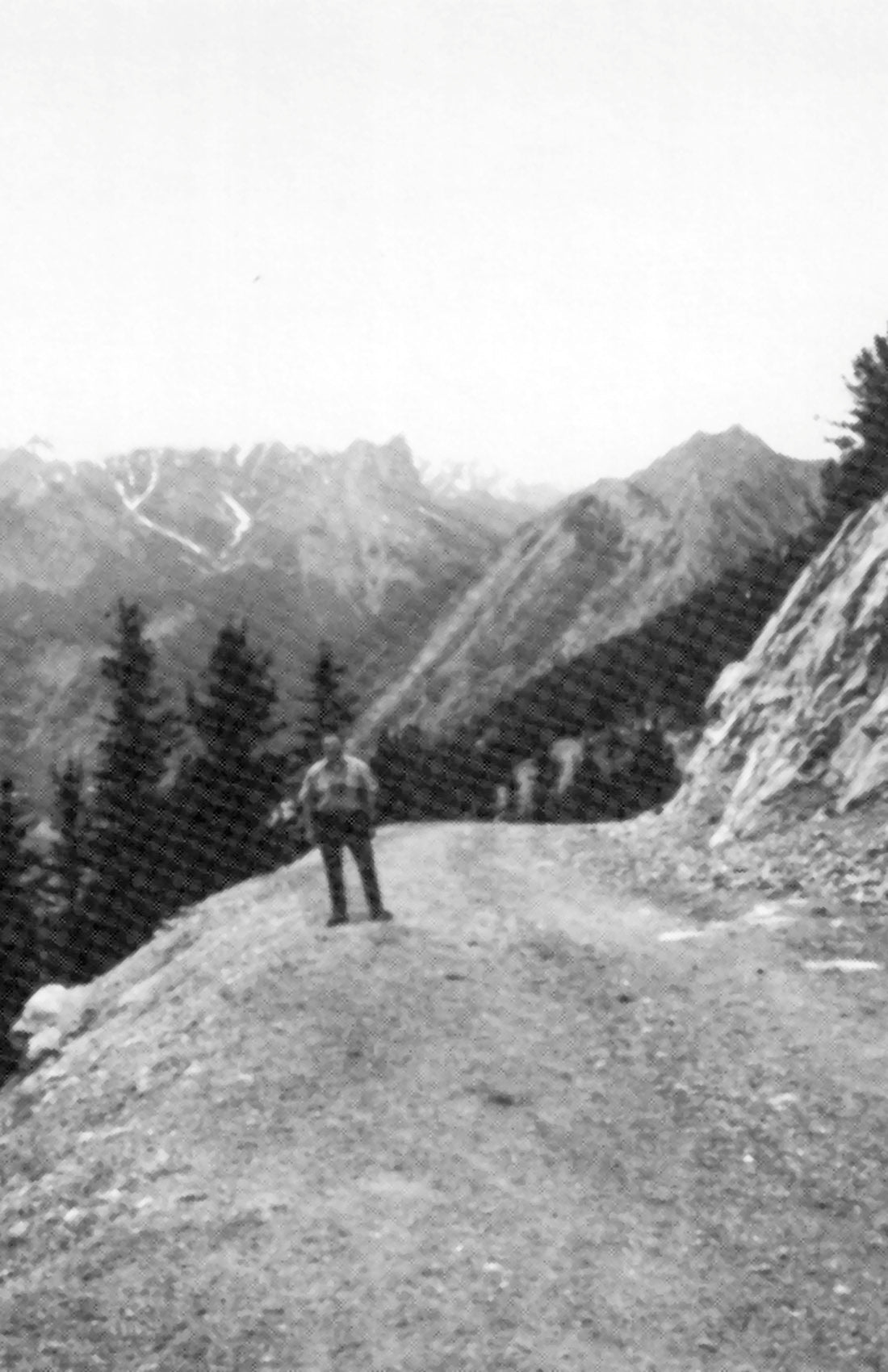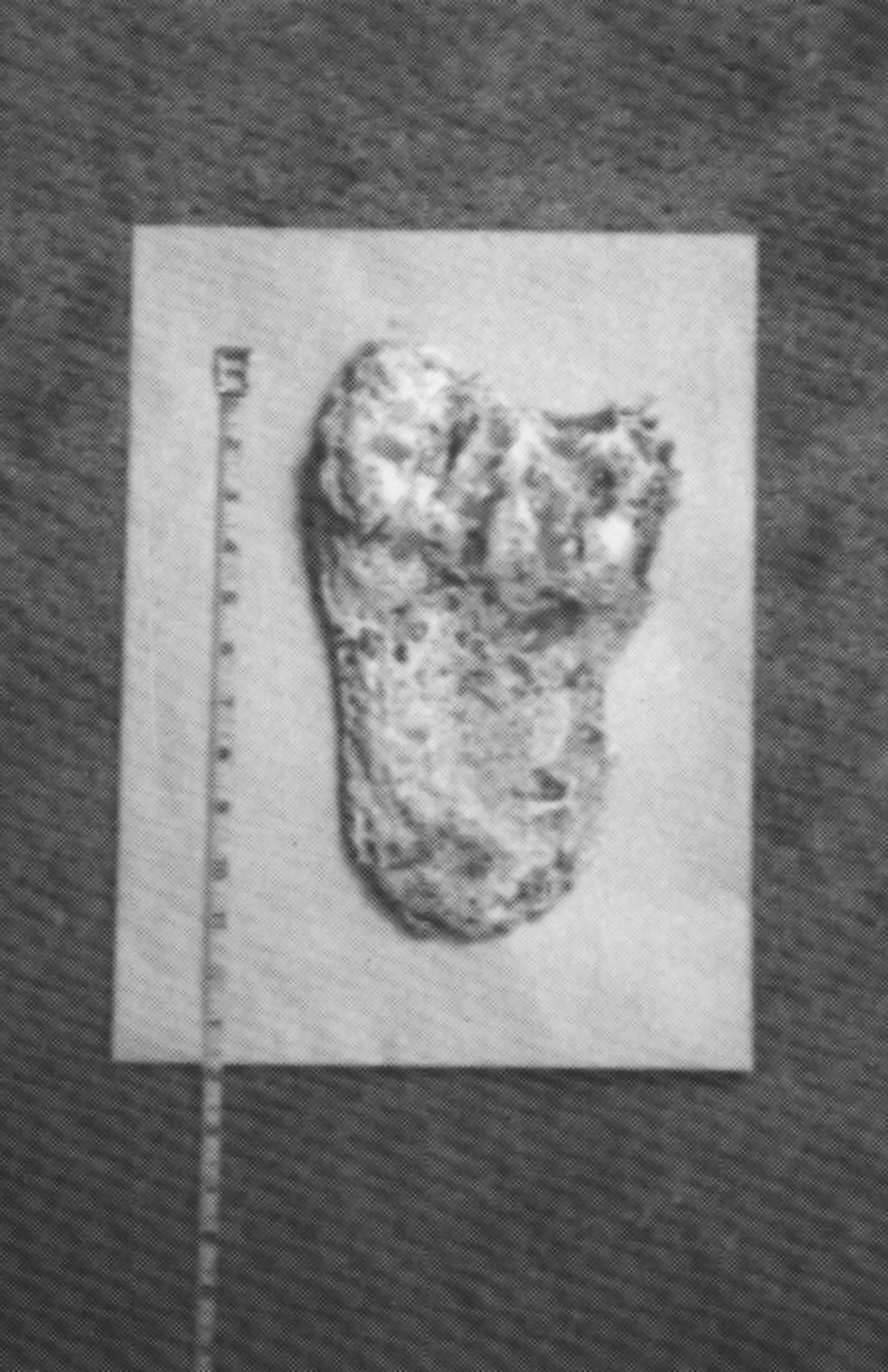 Sasquatch in Alberta: bigfoot in wild rose country
Details
By: 
Thomas Steenburg
ISBN-13:
978-0-88839-408-8
Binding:
 Trade Paper 
Size:
 8.5" X 5.5"
Pages:
 116
Photos:
Illustrations:
Publication Date:
 2018
Description
This book is the republication of the authors earlier work of the same title. It covers Steenburg's investigations of the ongoing Sasquatch question in the Province of Alberta from 1979 until 2002, when he moved to the lower mainland of British Columbia. Reports continue to this day. And the main question still persists- Does the Sasquatch indeed exist? And does the creature live in the forest mountains of Canada's Wild Rose province? Steenburg believes so, and so do the many Albertans who believe they have seen it.
Author Biography
Thomas Steenburg has had a keen interest in the Sasquatch mystery since he was a small child growing up in the 1960s. Studying everything he could find on the subject only made him more determined to follow up and to find an answer. He spent 7 years serving Queen and country with the first Battalion Princess Patrica's Canadian Light Infantry, P.P.C.L.I., and spent all of his spare time in the wilderness areas of Alberta and British Columbia, as well as the Pacific Northwest of the United States following up on alleged sighting reports. An outdoorsman he has spent countless days searching for the hard-physical evidence either to prove or disprove the existence of the Sasquatch. His real investigations started in 1978 and have gone on for 40 years. He has authored three books on the subject and has co-authored two others. Steenburg is considered one of the last of the 'old guards' in the field, having been friends and done work with many of the pioneers in the subject of Cryptozoology.  He has been seen and heard on many film and radio documentaries and is still as driven now as he was at the beginning to find an answer one way or the other.
Book Reviews
"In 1978 Investigator Thomas Steenburg began looking into reports of large, hairy, manlike creatures in what is known as the Wild Rose Country, also known as the Province of Alberta, Canada. He investigated reports there from 1979-2002, and in 1989 decided to write a book about his then-new venture into the world of Sasquatch research. The book was released in 1990 by Western Publishers Company, and did not take long to go into the rare territory as it became very hard to find (the author is fortunate enough to have his own copy). Well now Hancock House has released a revised and updated edition that has not changed much from the original edition but has an updated section of reports that he collected since the publication of the original book, reports that go from 1991 up to basically present day.

If you have read Sasquatch-Bigfoot: The Continuing Mystery (which was basically a revised edition of his first book, also published by Hancock House, in 1993), then you have read this book. BUT that does not take away from this being a welcome addition to anyone's Cryptozoology bookshelf-I, for one, am glad this was re-released. Steenburg's no-nonsense, stick to the facts and never deviate from the facts demeanor and approach is one sorely needed with Sasquatch investigations, and it is reflected in his writings as well. I HIGHLY recommend purchasing all of Steenburg's publications, all published by Hancock House, but this one in particular because it was his first. This one gets a perfect 10 out of 10! " -- Henry May, November 2018


Media
The Alberta side of Bigfoot: An exhibit recounting Sasquatch sightings.
Have you ever spotted Sasquatch? The Heritage Discovery Centre is sharing classic Sasquatch stories from Alberta with its upcoming exhibit, "In the Shadow of the Rockies: Alberta's Sasquatch Stories."
From the Daily Herald Tribute
Alberta is the site of many Sasquatch sightings, including in Grande Prairie.
The Grande Prairie Museum is inviting everyone to come learn more about the phenomenon at their new "In the Shadow of the Rockies: Alberta's Sasquatch Stories" exhibit.
The City of Grand Prairie
Sasquatch in Alberta: bigfoot in wild rose country
Is a great book, has cases I did not know about, explains interview procedures. Must have for Sasquatch collection !