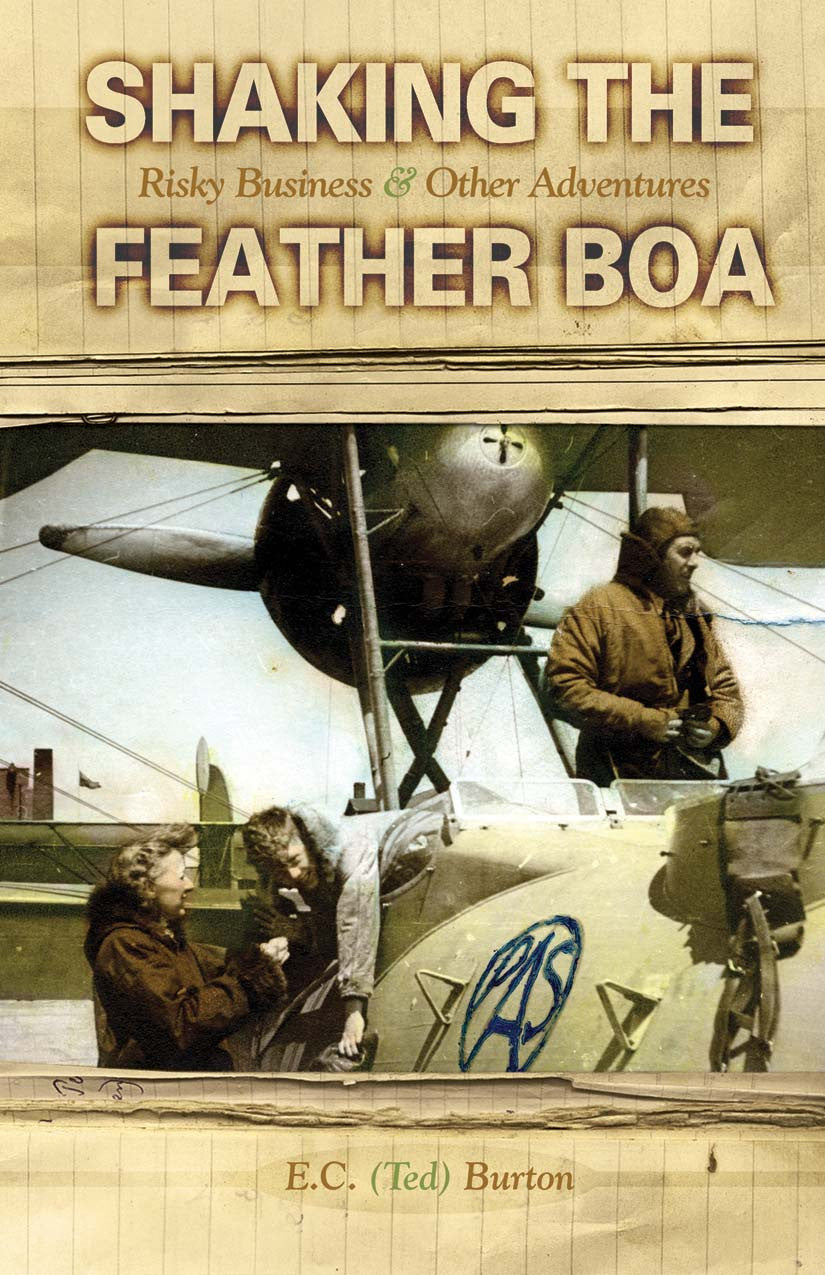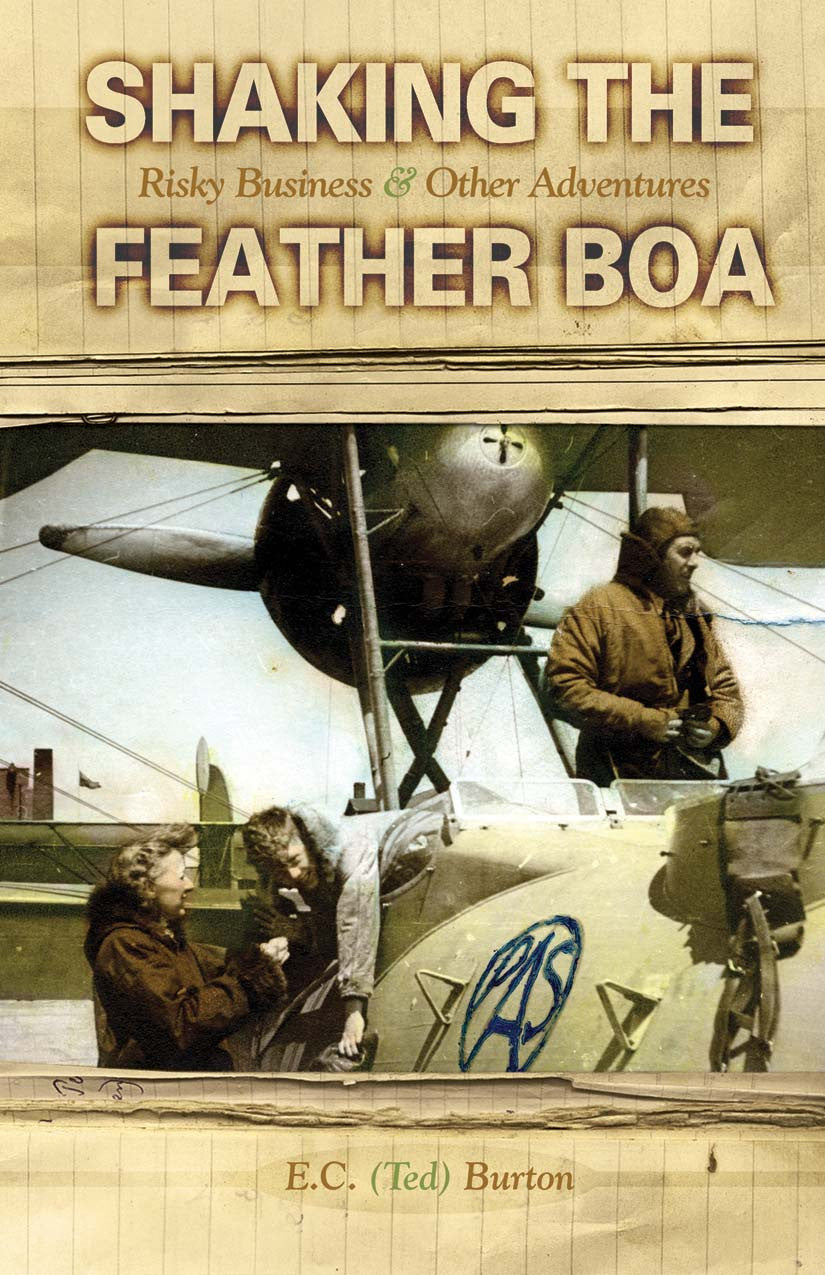 Shaking the Feather Boa: risky business and other adventures
Details
By: Burton, E.C. (Ted), Burton, Erica
ISBN: 978-0-88839-609-9
Binding: Trade Paper
Size: 8.5" X 5.5"
Pages: 192
Photos: 36
Illustrations: 0
Publication Date: 2009
Description
Description: Autobiography recounting daring exploits and colorful characters during boyhood and career as a crown attorney in Ontario.
When my mother was a little girl she would sneak up to the attic where, in the far corner under the dusty window, she would open a steamer trunk that held a feather boa -- a horrid black and gray thing that to a child looked just like a real boa constrictor. With her heart beating madly she would grab the loathsome thing by one end and shake it furiously, causing it to undulate along its length, stirring up clouds of dust. Shrieking with fear and delight, she would slam the trunk lid down and flee the attic, quivering with excitement. Mom scared the bejesus out of herself every time she did this..but she always felt good after shaking the feather boa. I, too, always felt good after a hair-raising adventure..as I remember my adventures I recollect the thrill and apprehension of the moment. I have always thought of them as 'shaking the feather boa.' From his early childhood, Ted Burton displayed a special talent for adventure. In this last installment of his memoirs, Ted recounts in colorful detail his most exciting exploits and the many characters he encountered during his boyhood and throughout his long career as a crown attorney in northern Ontario.
Author Bio
Ted Burton was a man who loved the thrill of adventure and found it in every area of his life, whether piloting boats or planes, encountering wildlife (and wild life) in the bush, or in the courtroom. His early years were spent in prospecting, railroading, and forestry, and in 1959 he began a law career that spanned more than 35 years, including 30 years as a crown attorney for districts in northern Ontario.

It was Ted's enduring fascination with people and what they do and why they do it that informed much of his writing. He said that as a lawyer he made a point of learning the underlying causes of a crime and the motivation behind it, and I think being a crown prosecutor must be the best education a person could possibly have, if one wishes to view it as a learning process.

Ted Burton wrote Journal of a Country Lawyer (1995) and co-authored (with Robert Grant) Wheels, Skis and Floats, (1998) a biography of his father, after whom he is named. Both books are published by Hancock House. Ted was married to Erica Burton for 34 years and they had three children. He passed away in 2004.