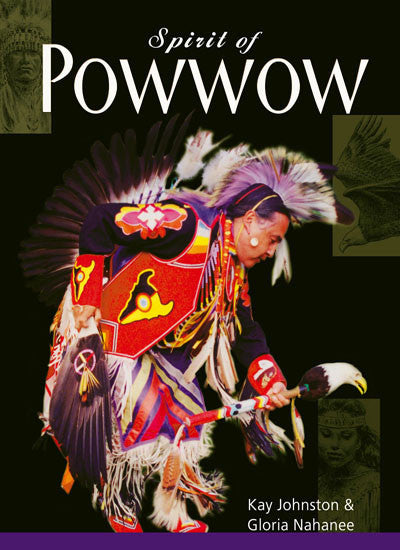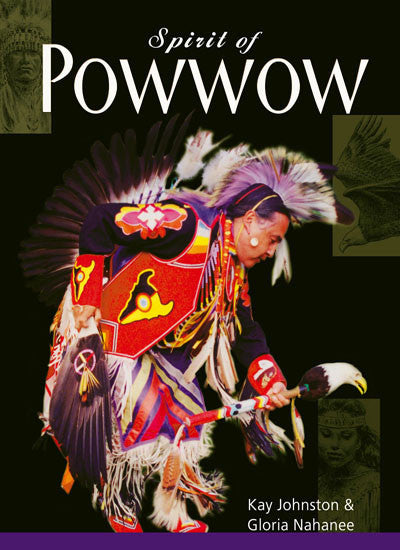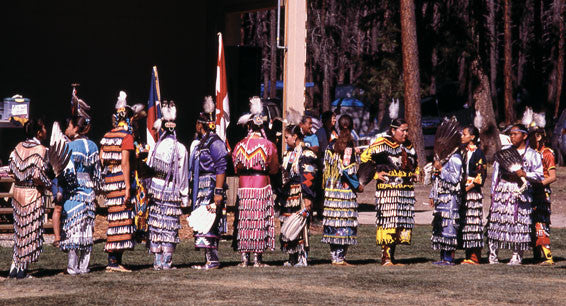 Details
By: Johnston, Kay, Nahanee, Gloria
ISBN: 9780888395515 HC / 9780888395207 SC
Binding: Trade Cloth
Size: 11" X 8.5"
Pages: 144
Photos: 164
Illustrations: 40
Publication Date: 2003
Description
PHOTO Highlights: Spectacular color photography throughout.
Spirit of Powwow has evolved as we have talked with dancers and drummers until we feel we now have a powwow book that goes beyond the usual mere description of regalia and dances. The photography and text cover every component of the powwow, not just the dance competition. The Nahanee family and their friends make this book a very personal experience for the reader as we have maintained the true voices of the dancers, drummers, officials and volunteers throughout as they speak of their experiences and beliefs.
You will follow a powwow family and their friends into the dance arbor, learn of their experiences and meet the behind the scenes people who hold the event together. You will see how the powerful circle of elders and youth closes by visiting Chan Es7a7wats (Yes, I Can Do It). You will meet young dancers learning how to dance and how to make their very first regalia as they are being taught about their culture by Gloria.
We have tried to create a book that will become a bridge between cultures. Come over the bridge with us. Come into the kitchens and taste Maizy's bannock, help set up the powwow ground, walk tall in the Grand Entry. Mix with the dancers and drummers and listen to them speak to you.
Author Biographies
Author Kay Johnston has teamed up with Gloria Nahanee to share the energy and beauty of powwow celebrations. Kay Johnston draws from her experiences as an observer and participant of the powwow to help the reader better understand this unique festival of spirit. She has worked for ICBC and the Ministry of Education as a writer, educator and consultant for public education programming on issues such as health, safety and career and personal planning. She currently works as a high school counselor in British Columbia.
Gloria Nahanee initiated the revival of the powwow for the Squamish Nation after a period of thirty years. She chairs the committee that organizes this huge three-day event. Gloria is a Traditional dancer and travels extensively throughout North America to dance. Gloria developed and teaches the Chan Es7a7awts program at Eslha7an, a very successful program designed for Squamish Nation elementary students experiencing difficulty at school.

Susan Lansonius is an author and professional illustrator.

She has illustrated: 
The Story of Eagle
Spirit of Pow Wow

She has written and illustrated:
Emily Moonshine and Sister Goose

Susanne Lansonius had her first illustrations published in the Girl Scout magazine when she was twelve years old. Since then her drawings and paintings have appeared in many galleries, and have been published in countless books, magazines, and newspapers.
After graduating from the Budapest University of Fine Arts with a degree in painting, she moved to Sweden where she continued to participate in numerous workshops and courses at the Stockholm University and local colleges. As a full time artist, her work included portrait painting, theatre costume design, book and magazine illustration, and commercial illustration. After moving to Canada she continued to paint portraits in oil and pastel, and to work as graphic designer and illustrator for companies such as Evergreen Press, the Vancouver Sun newspaper, and Woodward's and Eaton's department stores, among others. She has taught figure drawing, costume history and design, and commercial illustration, both in Sweden and in Canada.