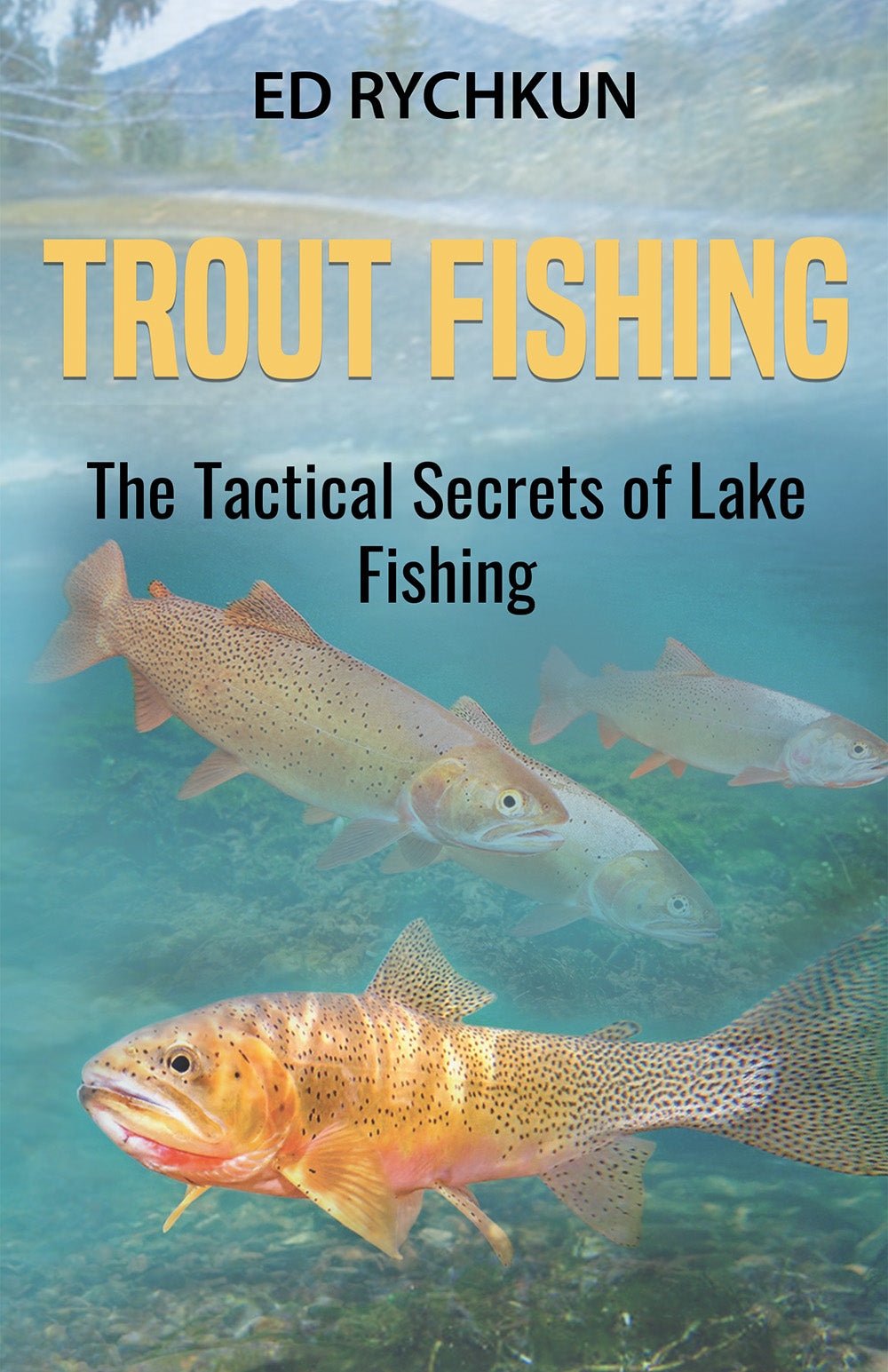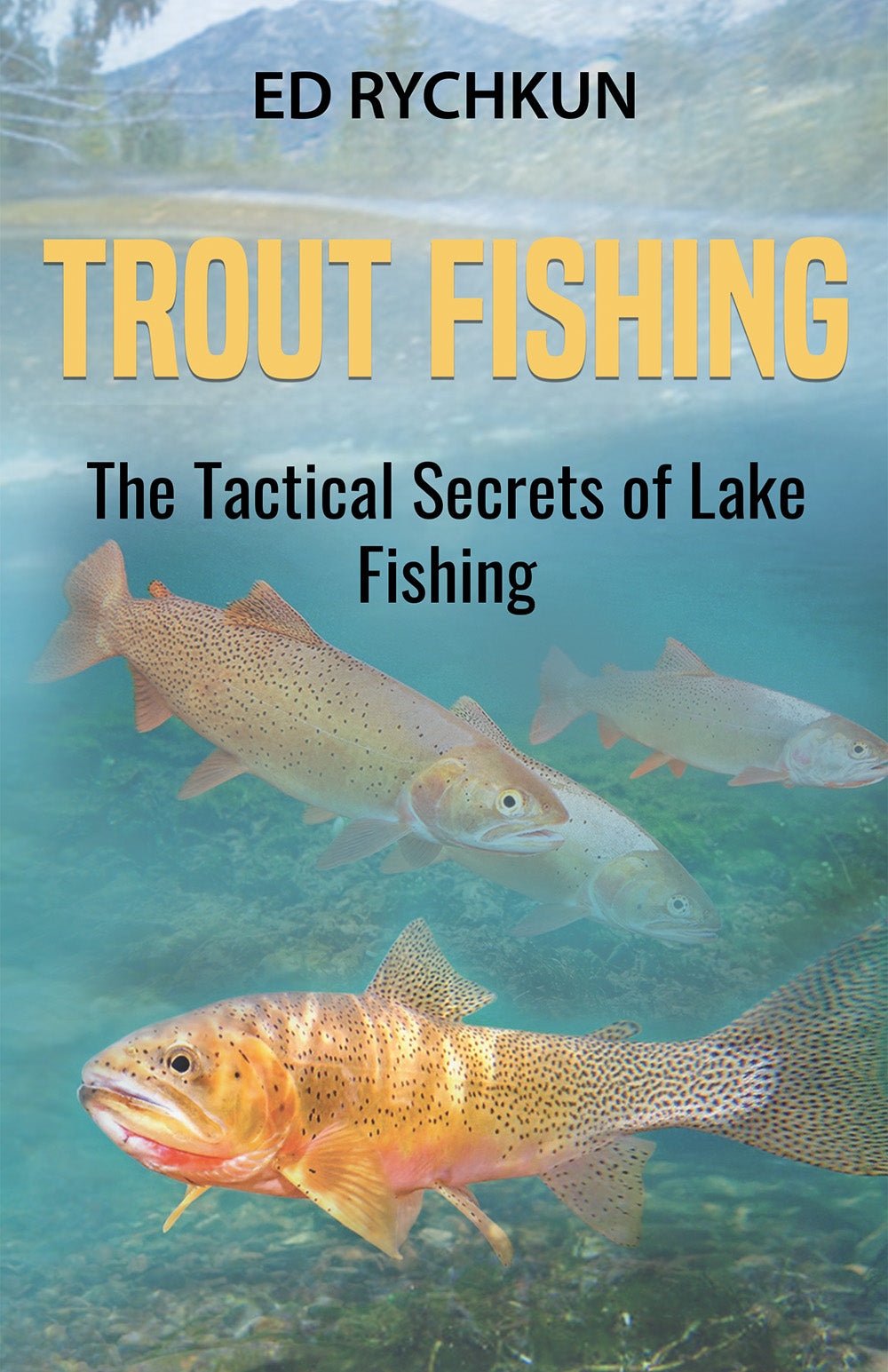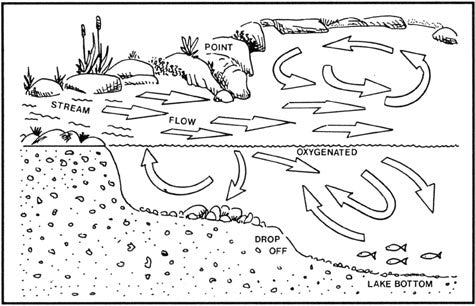 Trout Fishing: the tactical secrets of lake fishing
Details
By: Rychkun, Ed
ISBN: 978-0-88839-338-8
Binding: Trade Paper
Size: 8.5" X 5.5"
Pages: 120
Illustrations: 18
Publication Date: 1994/2019
Description

This straightforward fishing guide was written for the average fisherman. The focus is on tactics and a handful of secrets that keep fishing simple and enjoyable. These secrets are really a set of easy and logical processes that answer three basic questions: Where should I fish? What do I fish with? When do I fish? The key is in the relationship between trout and their changing ecology, and understanding how complex behavior is really a set of simple and predictable patterns. Ed looks at the basic physiology and instincts of fish and ends up with proven methods for catching fish. This well-written guide glows with an interesting mix of science, practical knowledge, and light humor. The on the water examples bring the methods to life. No other book so vividly related behavioral science to angling tactics.

Author Biography
Ed Rychkun has authored a number of Hancock House books that explore fishing and other recreational pursuits. An active and dedicated fisherman, Ed has fished local waters for more than thirty-five years.
Book Reviews
"I lost my copy and am buying another. This book is as simple, yet logical, as it gets. Stop flogging the water. Be in the right place at the right time, every time. After getting this book my biggest fish caught went from a 4 lb trout to a 20 lb trout, and I attribute a lot of it to the tactics that this book taught me. If you fish for trout buy this book because it will save you hundreds of hours and dollars in mediocre fishing trips".
-- M. Baca
"Just finished reading this book. Maybe it's because I'm an engineer, but I loved Rychkun's logical approach to finding and catching fish. This book pulled all the generalities I'd heard together (fish on a slack tide, fish early in the morning, fish at creek mouths, fish deep when it's hot etc) into a practical method to attack the spot you are fishing. It backs up the method with the scientific reasoning for each strategy.Without giving away too much of the book, most fish
behaviour
is driven by the following priorities:- they need to find the correct temperature of
water
- they need to find enough oxygen to breathe- they need to find food- they need to avoid predators and harsh elements- they need to reproduce.The theme of the book is that if you understand where in the water the fish are most likely to satisfy as many of the above needs, then this area will statistically have more fish, and hence statistically speaking you should catch more. It's not a guarantee - we all know there's no such thing in fishing - but I'm convinced it will increase your chances.Overall a very informative and readable book. I didn't like the way the short 'On the Water' stories were written, as the dialogue in them seemed to be too technical to be 'verbal' - but this is a small point. I give a hearty recommendation for this book.
The book reminds me a little of a Ben Hogan?? quote, when a reporter commented that he seemed to have more than his fair share of luck. Hogan replied, "Funnily enough, the more I practice, the luckier I get". I'm hoping that after reading this book and applying the principles I'm a luckier angler." -- Mark Miller
Trout Fishing: the tactical secrets of lake fishing