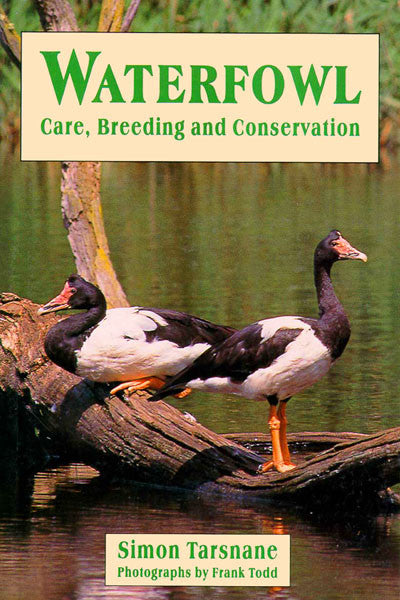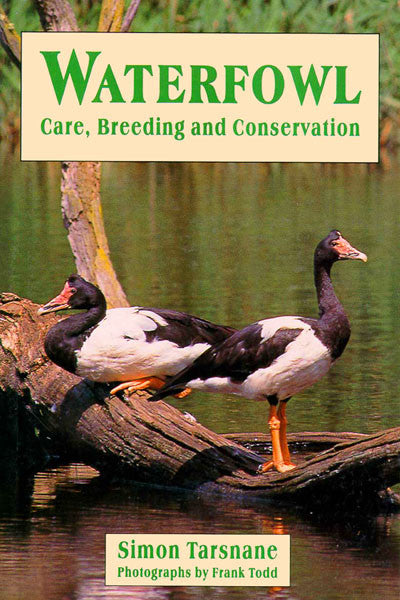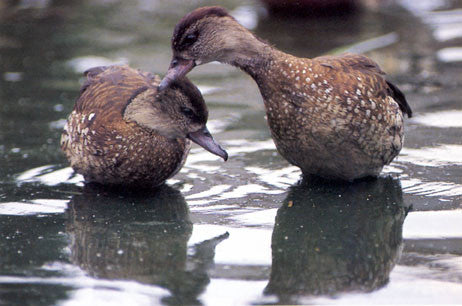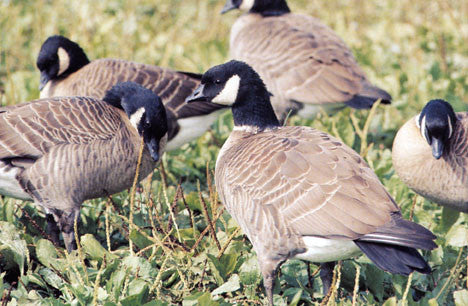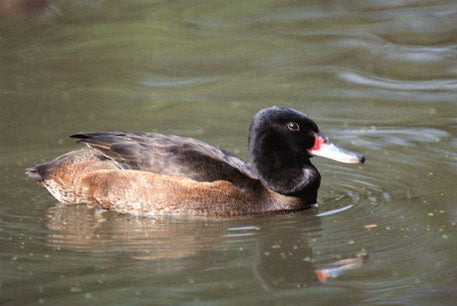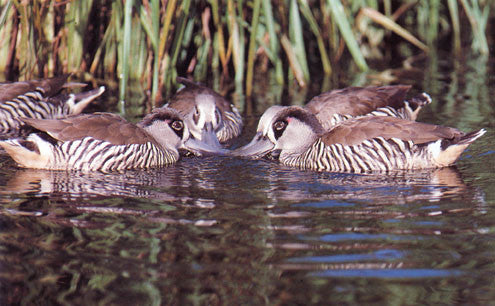 Waterfowl Care, Breeding and Conservation
Details
By: Tarsnane, Simon
ISBN: 978-0-88839-391-3
Binding: Trade Paper
Size: 8.5" X 5.5"
Pages: 288
Photos: 59
Illustrations: 2
Publication Date: 1996
Description
PR Highlights: A Complete Work on Waterfowl.
PHOTO Highlights: 32 page full-color section.

Description: Care, Breeding & Conservation Techniques for Various Waterfowl. Simon Tarsnane has crated the ultimate resource for anyone interested in the propagation and preservation of waterfowl. A practical working handbook for both the beginner and the advanced aviculturist, Tarsnane draws on more than twenty years of experience to offer concise and informative data about all the waterfowl of the world. Describing modern management and breeding techniques, the book also surveys aspects of the natural history, ecology and conservation of several species. This impressive treatise is filled with spectacular color photos, often of rarely seen waterfowl. If you are just interested in finding out more about the common city park mallard or need to know the specifics about the nesting requirements of a Burmese Spotbill - This book is for you!
Author Biography
Book Reviews
In this impressive single-volume treatise, Simon Tarsnane has promulgated something entirely uncommon in the annals of waterfowl literature - a concise and informative blend of the captive management and natural history of virtually all genera in the waterfowl family, together with photographs of exceptional quality that are probably unequalled in any other book on the subject. While it is geared primarily to the waterfowl breeder, the book surveys aspects of the natural history, ecology and conservation of many species, and contains some heretofore unpublished wild observations of the behavior and biology of certain waterfowl, and these may be helpful to those working with some of the species which have proven more difficult to propagate. As was the case with his first publication, A Manual of Ornamental Waterfowl Management, the text of this book is of high quality and should prove extremely helpful to both the novice and more experienced aviculturist and Simon's hypotheses on some of the lesser understood aspect of waterfowl culture will prove stimulating and thought provoking to the more serious students in this field. His grasp of the subject matter is superb and is undoubtedly the result of his many years of propagational experience with waterfowl both in England and America. Whether an avicultruist, zoo curator, biologist or simply a person interested in the propagation and conservation of waterfowl, you will find this book an invaluable addition to the store of knowledge on waterfowl breeding and management.
-George A. Allen, Jr.
Gamebird Research and Preservation Center
Salt Lake City, Utah
Simon Tarsnane says he expects many bird breeders to disagree with some of his management advice in Waterfowl Care, Breeding and Conservation and this is good. When breeders disagree, they will talk about it and this dispenses vital information, such as alternative techniques, among other breeders and new ideas or methods evolve. This is my second favorite waterfowl guide. The author states his purpose as: to provide a working book for those enthusiasts who keep and breed waterfowl. He has achieved his goal and has made his manuscript readily accessible to all by writing in a laid-back, conversational manner. Tarsnane begins by telling you what it takes to be a good waterfowl stockman. If you are not willing to devote your time to the venture, do not get involved with waterfowl. There is a direct correlation between the amount of time spent on the bird management and the success of the breeding program. Waterfowl are the most labor intensive of the birds. The first half of the book is general information, grouped into chapters on: acquiring new stock, diets and nutrition, nesting, eggs, artificial incubation, rearing, pinioning and sexing, ailments and remedies, and predator control. Each of these has several sections on the various management details. There is a 32-page centerfold of color photographs of birds, rearing units, and aviaries and enclosures. The second half of the book is devoted to the breeds, types, and varieties. These sections focus on describing the nesting behavior, type of nests needed, number of eggs in a clutch, length of incubation, survival statistics, and any special breeding or feeding requirements. The author includes information about the worldwide status of the bird, first successful captive breeding, hybridization, aggressiveness toward other birds, and personality quirks, such as the Spotbills being shy in large collections but content in smaller ones. There is nothing in the book or on the cover to indicate Tarsnane's qualifications other than twenty years of experience. He has a flair for presenting the information in a chatty manner, as if you were sitting beneath a shade tree watching the birds and discussing them. For example, he refers to waterfowl as the web-footed menace when discussing the ways they can pick at shiny objects and eat everything that they are not supposed to eat, such as wire, nails, mesh, and anything else that can be picked loose from their pen. His tongue-in-cheek approach provides a lively, interesting, and fun read, while being a nice basic instructional manual. My one big problem with this book is that it is promoted on the back cover as filled with spectacular color photos, often of rarely seen waterfowl. Filled with? I found only a center section, consisting of 32 pages, only 23 of which were of birds and contained only 41 bird photographs. I think the person that wrote the cover blurb put the old artistic PR spin on this book's photographic support. Perhaps they have not looked at a book that really is filled with photographs, such as A Guide to Pheasants & Waterfowl, Their Management, Care & Breeding by Dr. Danny Brown. It has 258 photographs by my quick count. Still, if you have any interest in waterfowl, this is a nice pleasure read and a good basic instructional manual. However, it is definitely not the best on the market for advanced information and it is not laid out as well as some. Tarsnane runs his breed narratives in one continuous flow with no subheadings. This makes it much more difficult to locate the specific information needed. Likely the most important thing about this book is that the author drills the reader to approach waterfowl keeping with the attitude that: if there is a way to injure or kill themselves, birds will find it. That is the type of advice that you only get from a person experienced with the topic and I commend him for stressing its importance. He is speaking clearly in a way that anyone can comprehend. Bravo!

- Reviewed by Alicia Karen Elkins