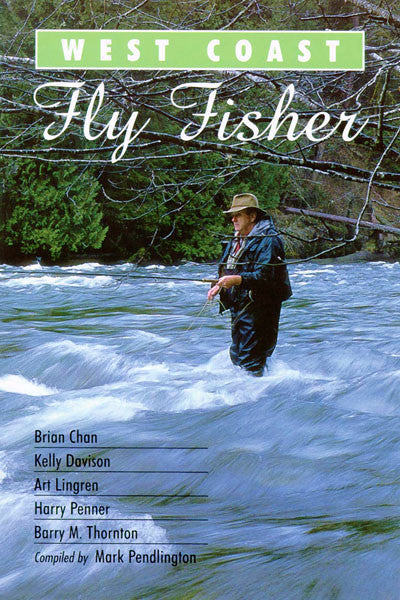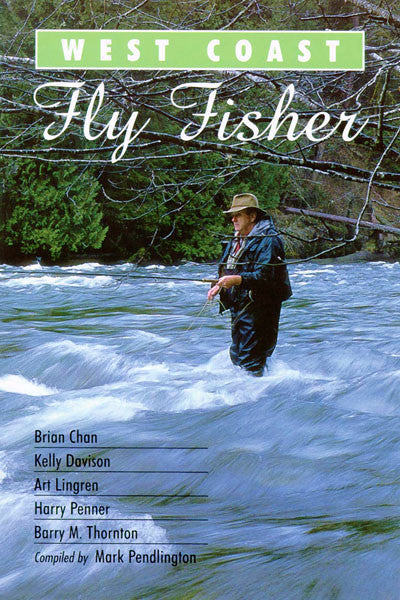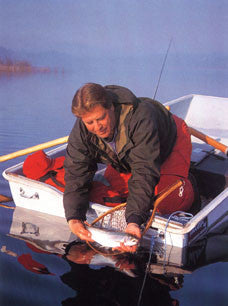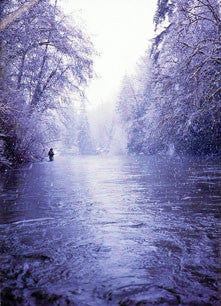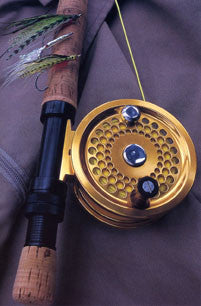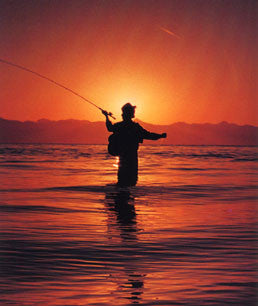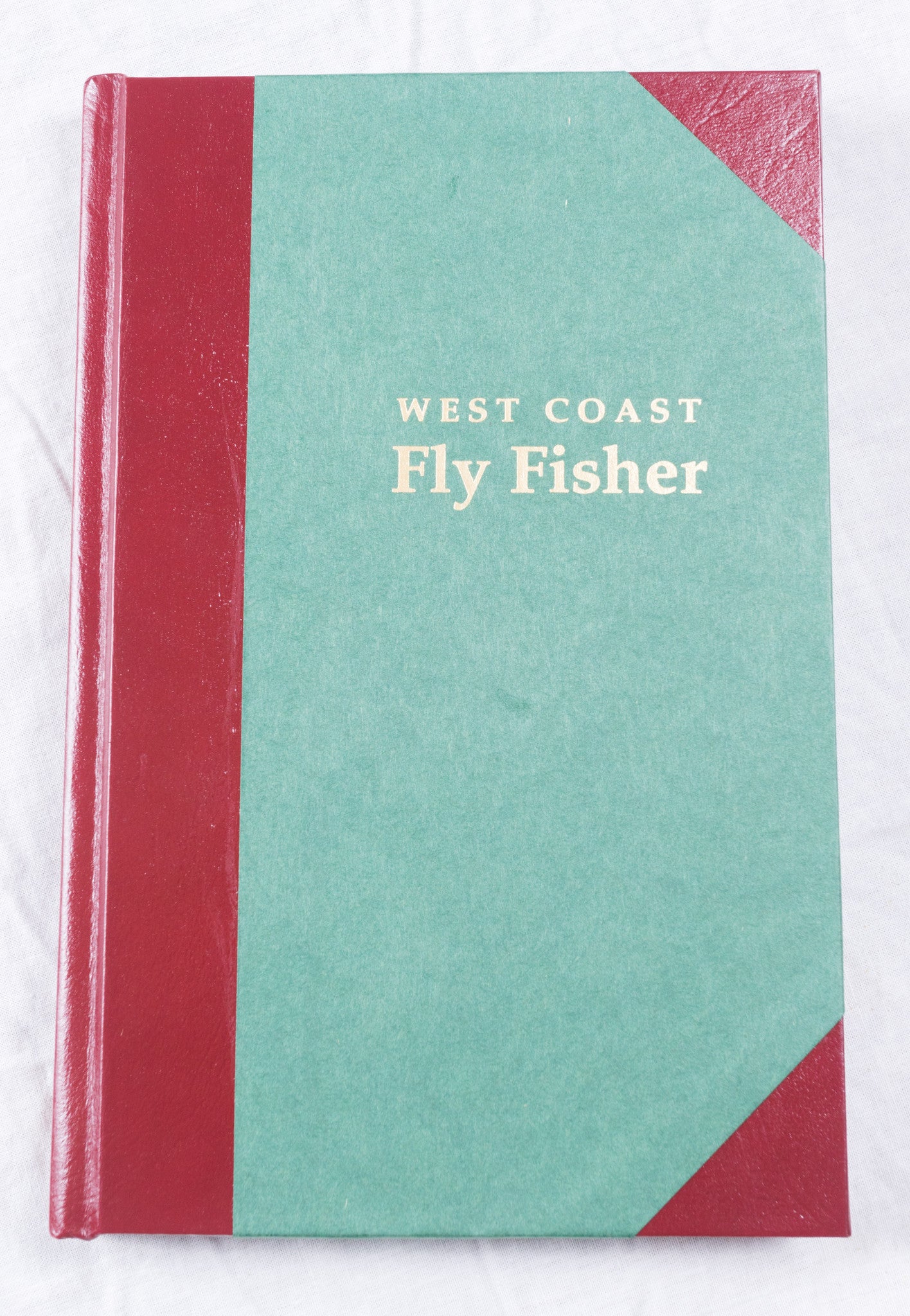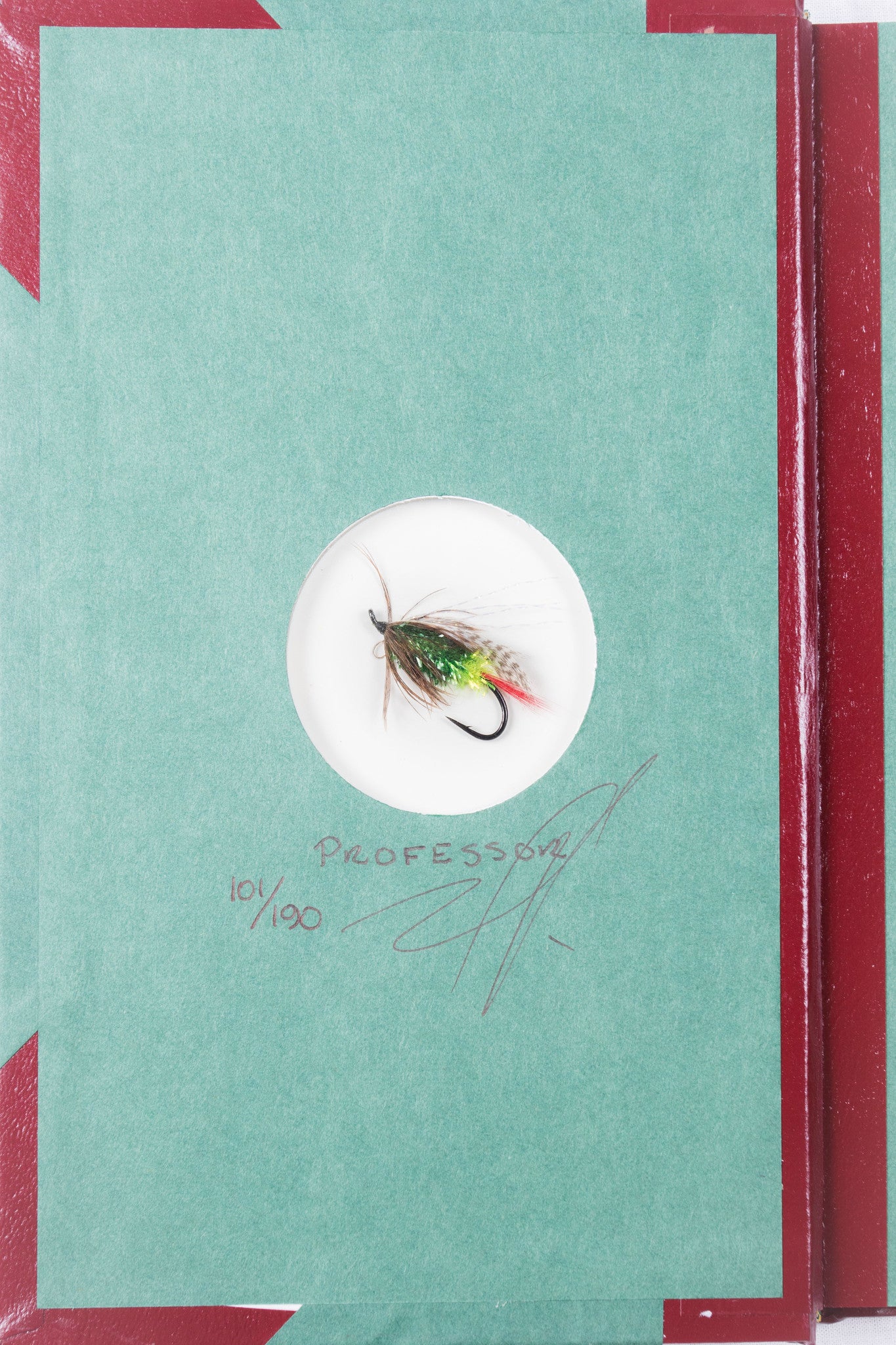 Details
By: Chan, Brian, Davison, Kelly, Lingren, Art, Penner, Harry, Thornton Barry, Pendlington, Mark
ISBN: 9780888394408 SC / 9780888394484 HC
Binding: Trade Paper / Trade Cloth
Size: 8.5" X 5.5"
Pages: 152
Photos: 126
Illustrations: 6
Publication Date: 1998
Description
PR Highlights: A rare publication by some of the industries most accomplished fishermen.
PHOTO Highlights: Over 125 color photos & detailed b/w reliefs.

Limited Special Edition individually numbered, complete with custom fly produced by one of the authors inset in front cover. Very few left in stock!
Description: This title offers readers all they need to know about fishing with flies in the Northwest. Featuring writers who have spent their lives pursuing tight lines and fighting fish, this book celebrates all aspects of this popular pastime.
I have had the extreme privilege and pleasure of fishing with some of the most knowledgeable fly fisher in BC, and in turn sharing these experiences with millions of Canadians each year. The pages of this book hold more than 100 collective years of fly fishing experience, delivered by some of the finest fly fishers within their specific discipline. The West Coast Fly Fisher was designed to provide fly fishers with an invaluable source of useful information that could become a reference companion at water's edge; to motivate and enable readers to learn from the masters; and to allow readers to take their fly fishing to new levels. Brian Chan has become one of the most knowledgeable still water anglers of our time. He shares his unique understanding of a lake environment and takes a comprehensive look at lake entomology, productive zones, hatches and trip timing - critical concerns of one ever hopes to master fly fishing the lakes of the Pacific Northwest. Arthur Lingren has an intimate understanding of how to read a river and where steelhead like to hold in a river's riffles and runs. Fly fishing for the majestic steelhead is as difficult on angling challenge as it gets, and Art's written description of techniques, history, strategies, fly patterns, migration and timing, reading water and the beautiful steelhead flies he calls his Magic Dozen are second to none.
When it comes to one of the most exciting and adrenaline-pumping aspects of fly fishing the West, it would have to be saltwater fly fishing the Pacific Ocean for silver bright cruising coho and chinook salmon. In his chapter, Barry Thornton shares his extensive knowledge of coho and chinook salmon in open saltwater and the beaches and estuaries of the Pacific Rim. He covers estuary and feeder salmon strategies, hunting coho and chinook, open-water anchoring and the most productive saltwater flies. Professional guide Kelly Davison shares his passion by taking readers through the seasons of the sea-run cutthroat trout in its freshwater and saltwater environments explaining the different habitats of the sea-run cutthroat, food sources, trip timing, equipment as well as the productive fly patterns to use. Harry Penner details his professional guiding techniques for fly casting to salmon on the West Coast rivers. His methods take a no-nonsense approach, utilizing specific flies, lines, gear and casting techniques and he offers and in-depth look at reading fly water for all five of the Pacific salmon species.
I am thrilled to have the opportunity to offer readers one of the most comprehensive fly fishing books ever written, with eye-bursting pictures that truly are a celebration of the West Coast, its premier sport fish and its finest fly fishers.

-Mark Pendlington
Compiler, and Host of Sports Fishing BC (TV)
Author Biographies

BRIAN CHAN:
Professional author and fisheries biologist, Brian Chan enjoys a work career that focuses on a subject that is also his passion.
For the past 24 years, Brian has worked on trout management in CB's Kamloops region, focusing on the thousands of productive lakes that dot the province's southern interior. Brian has been an ardent fly fisher for the past 30 years and has been active in conservation efforts. He has authored Flyfishing Strategies for Stillwaters and contributed to The Gilly. His fly-tying abilities were also featured in The World's Best Trout Flies and he has also produced two volumes of an instructional video series on lake fly fishing.

ARTHUR LINGREN
Through most of his adult life, Art Lingren has been involved in the fishing community. He is a member and past president of the Totem Flyfishers, an honorary member of the Loons Fly Fishing Club, a long-time member of the BC Federation of Fly Fisher (BCFFF) acting as their historian and vice-chair, and has served many years as a director of the Steelhead Society of BC. He has been awarded the BCFFF's Angul Award, given to BC fly fishers who show an appreciation for the ancestry of fly fishing and its development. Art's books include Fly Patterns of Roderick Haig-Brown, River Journal: Thompson River, Fly Patterns of British Columbia, Irresistible Waters: Fly Fishing in BC Throughout the Year and River Journal: Dean River.

BARRY THORNTON
Barry Thornton is one of BC's best known and respected fishing authors, having earned the Outdoor Writers of Canada Award of Merit, as well as the Roderick Haig-Brown Memorial Award. He has been involved with fishing and the outdoors for most of his life, as a professional educator, and as an outdoors writer and photographer. Founding chairman and tree-time president of the Steelhead Society of BC, he is a devoted and knowledgeable angler who has much to share with his fellow fishermen.

KELLY DAVISON
Kelly Davison has been guiding and teaching fly fishing on the south coast of BC most of his adult life. Hi is an active member of the Steelhead Society of BC, and the BC Federation of Fly Fisher. Kelly is well known for his active television career, completing five primetime programs for the Sportsfishing British Columbia series.

HARRY PENNER
A talented south coast guide, Harry Penner has been fly casting coastal rivers for years. In addition to guiding, Harry writes articles and supplies spectacular nature photographs for various outdoor publications. He also enjoys sharing his no-nonsense fishing approach with viewers of the Sportsfishing BC television series.