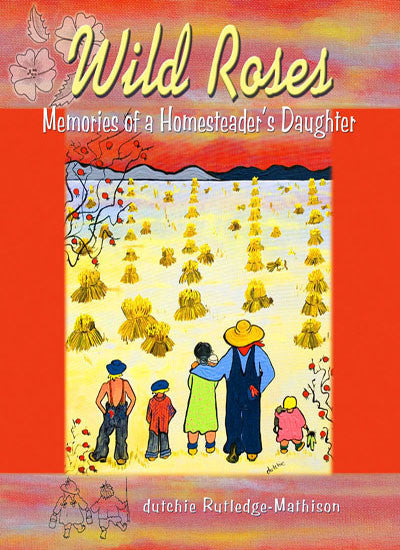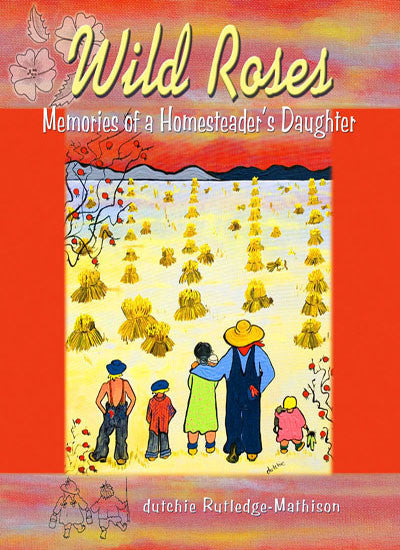 Wild Roses: Memories of a Homesteader's Daughter
Details
By: Dutchie Rutledge-Mathison
ISBN: 978-0-88839-625-9
Binding: Trade Paper
Size: 8.5" X 11"
Pages: 72
Photos: 3
Illustrations: 67
Publication Date: 31 May 2007
Description
"My mother loved the wild roses that bloomed along the side of the dirt roads and made every trip a fragrant journey."
Artist and author dutchie Rutledge-Mathison has gathered her memories of growing up on a remote northern homestead and transformed them into works of art, both visual and narrative. Using vivid colors and a primitive style, dutchie's images evoke a strong and uncompromising land settled by people who laughed and cried, struggled and succeeded, and most of all endured. Woven among the bold images are powerful but simply told stories that touch the heart and reveal the hardships, and the joys, of the homesteading life.
Beautifully illustrated and unaffectedly written, Wild Roses is an honest but loving remembrance of an era and the resolute people who shaped it.

Author Biography
Artist and writer dutchie Rutledge-Mathison is among the last of Canada's homesteading generation. Born on a remote farmhouse in Alberta's Swan Valley, she became a teacher and raised two children, finally taking up painting in 1999. She and her husband live in Maple Ridge, BC.