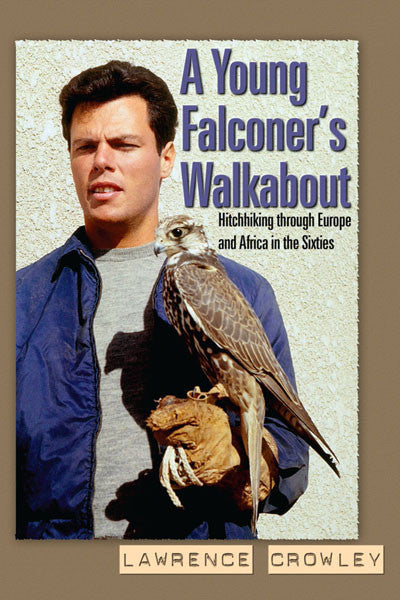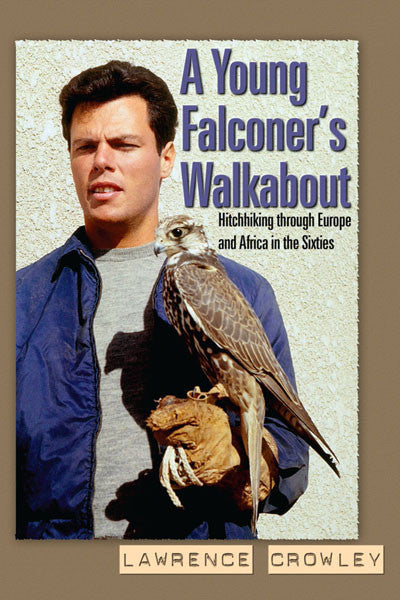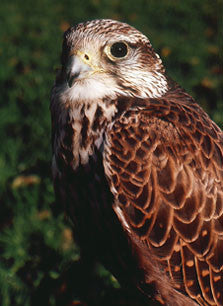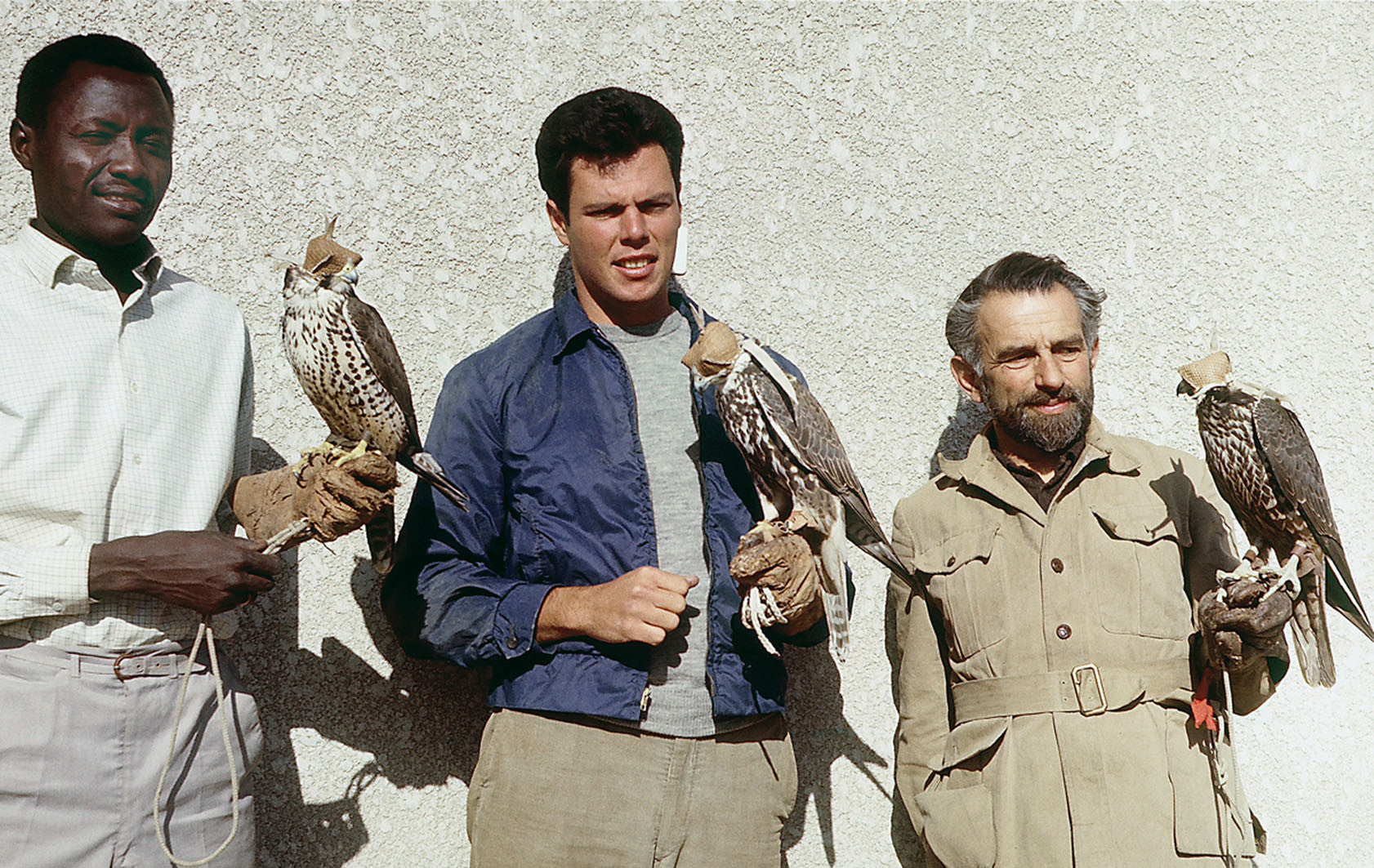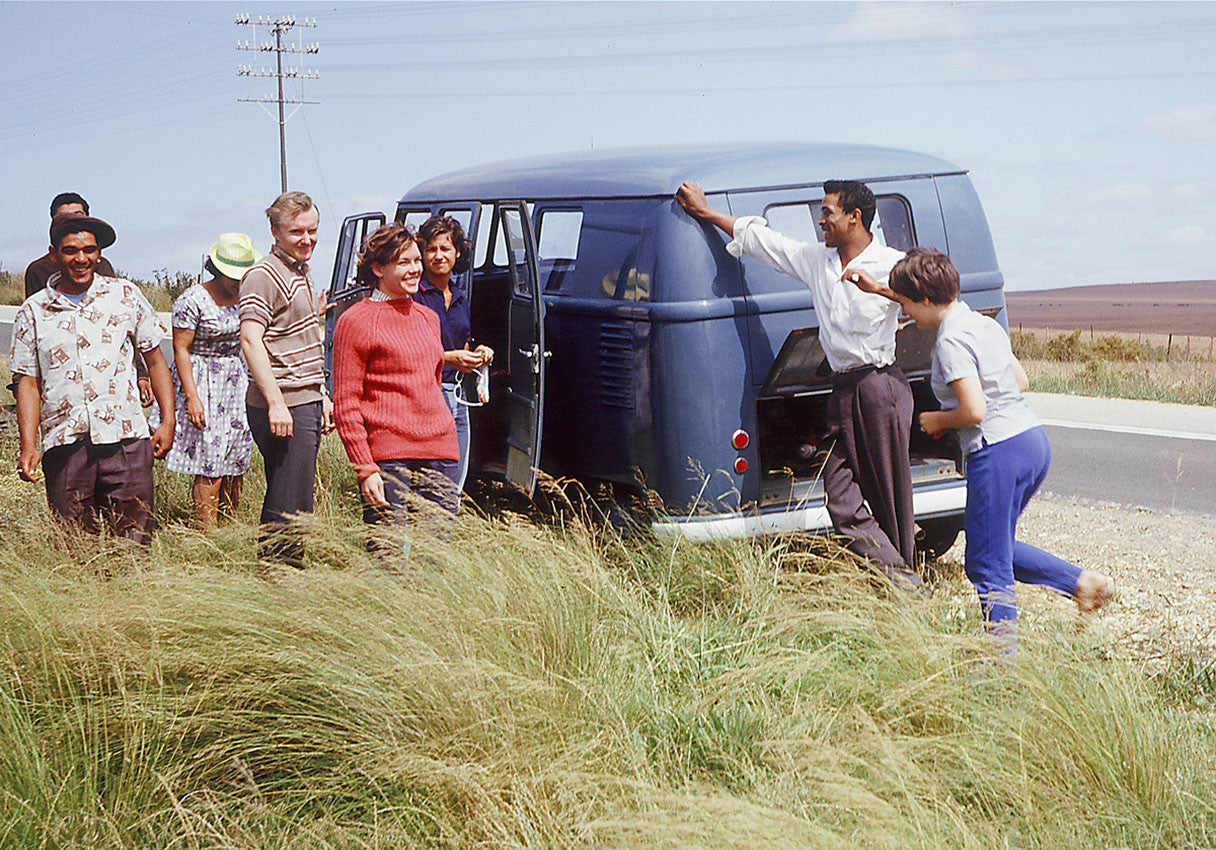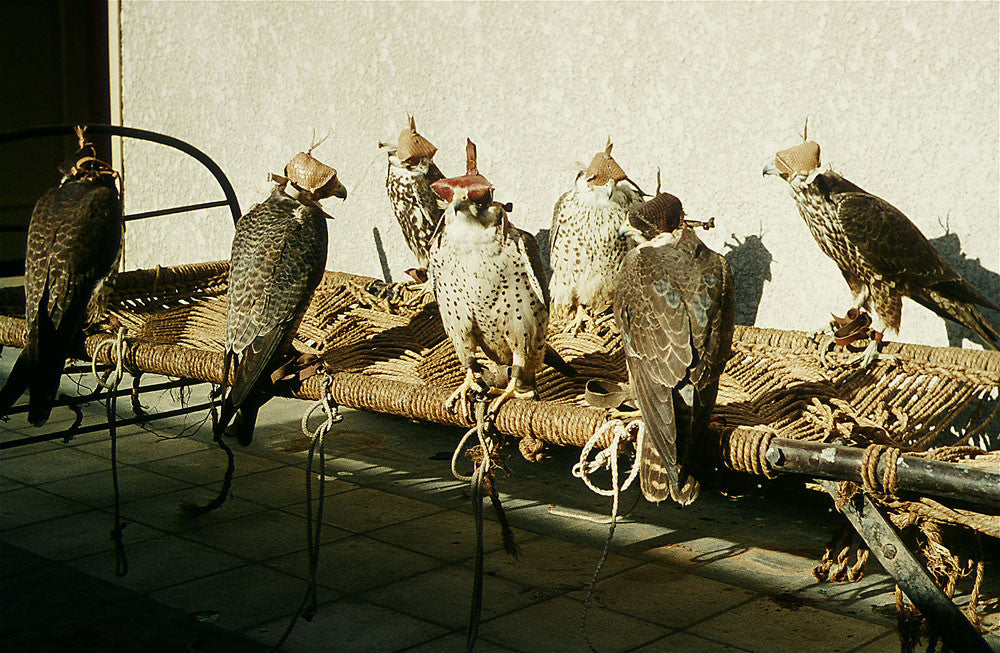 A Young Falconer's Walkabout: hitchhiking through Europe and Africa in the sixties
Details
By: Crowley, Lawrence
ISBN: 978-0-88839-666-2
Binding: Trade Cloth
Size: 8.5" X 5.5"
Pages: 272
Photos: 64
Illustrations: 20
Publication Date: 2010
Description
In early 1963, with the world on the cusp of innocence forever lost, a young and carefree Lawrence Crowley journeyed across Europe and Africa in pursuit of his passion for falconry - and a bit of fun and adventure. Money was scarce, but enthusiasm abundant. Sleeping arrangements were unused jail cells, the decks of ships, or sides of roads; the food, and sometimes lots of drink, challenged a cast iron stomach; transportation ran the gamut from a VW -Bug- to hitching rides with smugglers. Larry's descriptions of the ready friendship of complete strangers and his remarkable experiences working with renowned falconers transport us back to that time and place as we travel with him on his personal odyssey.
A beautiful snapshot of a world and people now gone; we are reminded that this unique adventure could not be repeated today.
Author Biography
Lawrence Crowley has been an avid falconer since his youth. He is a member of the Falconry Club of America, the North American Falconers Association, and the British Falconers Club. He was a founding member and first president of the Colorado Hawking Club, and for ten years was a member of the Deutscher Falkenorden in Germany, which he joined when he was serving in the US Army in Germany in the early sixties. After his release from the army in early 1963, he embarked on his 15-month falconer's journey throughout Europe and Africa, at which time he became friends with falconry luminary Jack Mavrogordato and met many other well-known individuals in the falconry world. In mid 1964, he returned to the United States where he taught science to junior and high school students in Colorado for 29 years. Lawrence Crowley is now retired and living in Colorado and works as a semi professional magician. He is also the author of Letters Home - The Sixties: The Army Days, self-published in 2005.
Book Reviews
Irish Hawking Club Journal 2011
Review by Eoghan Ryan

This book records the travel diaries of a young American falconer who, following three years of military service in Germany, decided to hitchhike through Europe and Africa. The year was 1963 and he was 26 years old. With no responsibilities or commitments, he set off without a care in the world, trying to see and experience as much as he could and combine it with as much falconry as possible. The book is divided into three sections - Discovering Europe, Africa and Culmination. Within each of these sections he records his daily life. He begins in Germany, where he refers to meetings, visits and overnight stays with an American falconer friend, Dr. John Burchard, who flies a male Goshawk at partridge and 'one of Germany's top falconers,' and August 'Gustl' Eutermoser, with whom he goes crow hawking. He visits more falconers in Austria too and makes passing references to various fieldmeets, references to the DFO (Deutscher Falkenorden - the German Falconry Club) and the various falconry personalities of the day. As a falconer, I was most interested in the author's falconry experiences. I have to say that because of this, and after what I thought was a promising start, I thought the book dipped as Lawrence's travels took him away from the falconry scene (Switzerland, Italy, France and Spain, etc.) and there was much about what one might expect from any typical travelogue (personal encounters, cities, landmarks, historic and tourist sites), though this was enlivened somewhat by his passion and successful exploits with the opposite sex, and other areas of his interest (i.e., finding rare cave paintings from the Paleolithic era - some as old as 35,000-22,000 years old). The book did pick up again when Lawrence returns to Germany to Gustl Eutermoser, whose birds included Lanners, Prairies, Sakers, a Goshawk and Sparrowhawks. His time is spent crow hawking with the Falcons and he was given a Musket to fly. The Spar caught four starlings and three sparrows in one day! He then travels to England where, for example, he met with the acclaimed Jack Mavrogordato, Author of 'A Hawk for the Bush' and 'A Falcon in the Field' (Crowley read the first draft of it before it had even been typed) and he attended the Welsh Hawking Club's Fieldmeet. For me, the book went up a gear in the second section as he travels through Africa, but it is his time in South Africa and Sudan that stand out. In South Africa, the falconers (back in 1963) are struggling to have falconry recognised and legalised and they are trying to promote a club. But one of the gems of the book is his time in Sudan with Jack Mavrogodato, when they are trapping passage Barbary Falcons, Peregrines, Lanners and Sakers. They trap ten Falcons, two of which were destined for the USA and four to England for crow hawking. The rest were set free. Although Crowley had trapped hawks back in the US, he admits that he 'learned a good bit from the old master' and he describes the techniques used and their woes in training and development for falconry. This was fresh and intriguing writing. The author travels alone north through Egypt and Europe and meets Jack Mavrogordato back in England. The third section of the book is devoted almost entirely to crow hawking with Mavrogordato on the Wiltshire Downs (in the days before telemetry was used). Crowley records their daily exploits and in doing so reveals a significant range of snippets of information that would be of great assistance to any would-be longwing crow hawker. The book is interesting in that it records correspondence from some of the top falconers in Europe and the USA (at the time) and other connections between falconers and others across the world - men like Conrad Lorenz, George Lodge, Gilbert Blaine, Roger Upton, Lorant D'Bastyai, etc. The book could nearly be seen as a catalogue of name dropping, but the truth is clear; this was a young man that obviously sought out these well-known falconers so as to enrich his knowledge and experience - much of which is shared with the reader through diary and anecdote. You have the sense of an affable young man who was able to strike up a rapport with these men, and in so doing he has captured a unique and interwoven mesh of falconry history, connection and experience. The book ends (or nearly ends) with his final destination in Europe - a trip to Iceland - where he heads (alone) to the northern parts of the country to find the nest sites of Gyr Falcons. He finds several sites and describes a succession of spectacular stoops of one of these wild Gyrs on a pair of ravens up in an isolated valley (and includes photos of the young from one of the nest sites). The book includes a falconry glossary which contains a wonderful array of terms, some of which I had not even heard of before. Overall I am delighted to have this book grace my shelves!
International Falconer
November 2010
Review by Ben Crane

As a child I spend many hours looking through a huge 16th century oak chest which housed photographs and artefacts my father collected on his travels around the world. A dingo's canine tooth, a puffer fish, various pelts, bones, coins and fishing rigs were amongst the memorable treasures. But of course it was the questions and answers about these weird objects which have remained most clear in my mind. Like many young men growing up in the mid to late 1960s he was free from the limitations of the Second World War and the dour approach to life under a sheltering grey British sky. Although not a literary man, my father and many like him encapsulated the spirit of Henry Millar's Tropic Tilogy, Jack Kerouac's On the Road and George Orwell's Down and Out in Paris and London. For a young man, the 1960s hippy trail through Europe, Africa, Iran, Iraq, India, the Far East, Australia and New Zealand was a cheap and easy way to find adventure and experiences not available to my father's preceding generation. 'A Young Falconer's Walkabout: Hitchhiking through Europe and Africa in the Sixties' is a book about one such journey. In many ways this book also provides the UK reader with further unique pieces to British falconry history. Many of us have read the benchmark texts for sparrowhawks and falcons written by Jack Mavrogadato. It just so happens that on his travels Lawrence Crowley had the distinct pleasure of not only trapping falcons with this great man, but also flying them at corvids on Salisbury Plain for an entire season. Set out into three distinct but interconnected sections, Discovering Europe, Africa and Culmination, this fantastic little book reads exactly like a diary and is full of astute observations and adventures that keep the interest of the reader. I finished the entire 230 pages in less than 24 hours and could not believe the wide array of significant falconers entering and exiting the pages. This makes 'A Young Falconer's Walkabout' a fine historical text which relies less on cold hard fact and more on the ebb and flow of the subjective descriptions of a young man living the dream as it happened. As a result the adventures and historical connections between the USA and the UK are wonderfully brought to life through Lawrence Crowley's writing. The beginning book, Discovering Europe, reads much like a travelogue and although containing many descriptions of the natural world, is merely preface to meeting Jack Mavrogadato and hawking with The Welsh Hawking Club. The significance of these meetings is that the author was further invited to Sudan by Jack Mavrogadato to trap falcons to bring back to the UK. As one would expect, once on the continent of Africa the experiences ramp up exponentially until he arrives in Sudan to rendezvous with Mavrogadato and his friends. From here until the final pages of visiting gyrfalcons' nests in Iceland, 'A Young Falconer's Walkabout' becomes a surprising and stunning book. Not only is it full of fine detail about trapping lanners, sakers, barbaries and peregrines, there is a wealth of minor detail which is of interest. For example on the 29th of January in Khartoum: 'We discussed Jack's new book, tentatively entitled 'A Falcon in the Field.'He wrote it while incarcerated aboard his ship in the Red Sea by a dockmen's strik at Port Sudan; it is to be a companion to his first book, 'A Hawk for the Bush.' It is these finer details of lived experience that make this book come alive and which raise it above mere falconry reflections. Back in England the author joins Jack Mavrogadato, Gasim, Leonard Potter and many others from British soil who have been instrumental in shaping falconry in the UK. We learn of their training methods, their mishaps and of many nights spent drinking ale in the local hostelry. I can only imagine the kind of conversations had behind the bar when Jack Mavrogadato ordered a round for a young American, a very large Sudanese man and any number of local falconers. It is on Salisbury Plain that we read in detail of some of the spectacular flights to be had pre-telemetry on crows and rooks. The writing is not for the feint hearted as the distances and conditions described really are challenging. Here we meet Roger Upton, Sir Khizar Hayat Khan, Dr. Keith Macy, Cyril and Jan Morley and David Reid-Henry. Some of the exploits will raise a wry smile. Under the pressure of being watched one meeting, the author made a long stalk on a rook and cast the falcon off, only to realise that he had left the hood firmly on: 'He flew in tight circles with his feet dangling down and head back. I blew my whistle to guide him down. What a way to impress the crowd! I felt very stupid.' Putting off the inevitable return to the States and the pressure that returning home entails, the author makes one final stab at freedom. With final descriptions of travelling to Iceland and photographing wild gyrfalcons and their eyries, this thrilling book draws to a subtle and gentle close. For any falconer interested in our shared history, travel and damn fine falconry, this book is a must. It contains images of all of the author's experiences and many that have yellowed patina so familiar to the photographs in the oak chest from my childhood. The foreword claims that 'what Larry got to do in 1963 and 1964 cannot be done today.' Maybe not, but picking up this book will certainly make you want to try and that can only be a good thing.