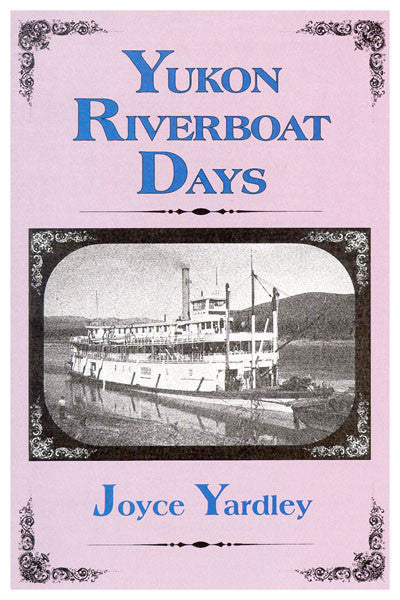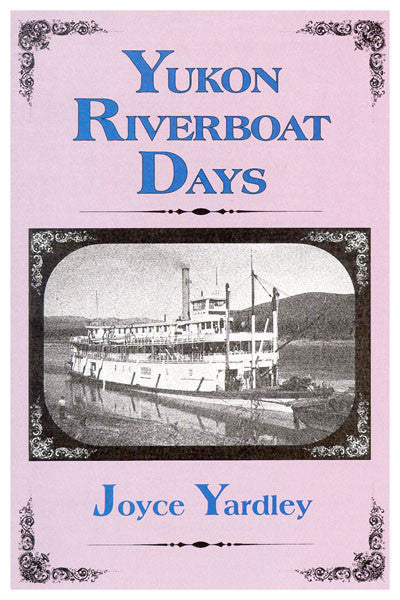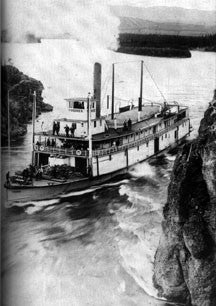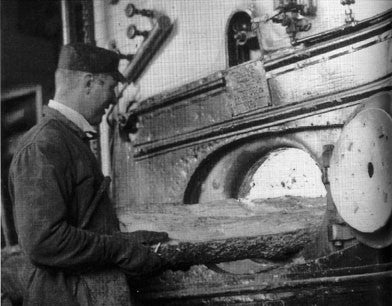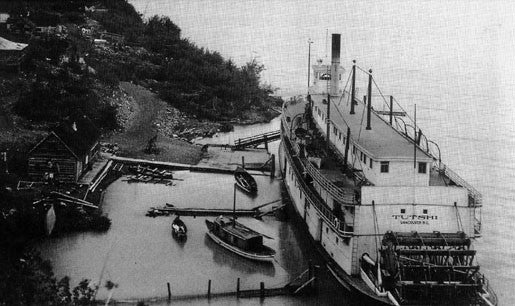 Details
By: Yardley, Joyce
ISBN: 0-88839-386-5
Binding: Trade Paper
Size: 8.5" X 5.5"
Pages: 176
Photos: 84
Illustrations: 1
Publication Date: 1996
Description
PR Highlights: A Historical Look at the Pioneer Riverboats.
PHOTO Highlights: 32 Page Historical Photo Section.

Description: A first hand account of the trials, tribulations and hardships of Riverboat men and their families lives in the Yukon.
Many books have been written about the Klondike gold rush of 1898, and the paddlewheelers that piled the waters of the mighty Yukon and its tributaries. Much less attention has been paid to the folks who lived along the shores of the river; between the main centers of Dawson City and Whitehorse, in the Yukon Territory. There were times, when I was writing this book, that I found myself in a kind of 'Time Warp'. The period of my life as a child, growing up in Whitehorse in the decade between 1930 and 1940, became the present, and I was looking back from there to the turn of the century. The early years on the Yukon river, about which I was writing, seemed much closer from that perspective and I found it easier to identify with the folks whose stories I have told here (many of whom I know personally as a child, as older people). Some of these folks have since passed on, but have loft this account of their personal experiences. Others are very much alive, having come to the Yukon in the more recent days of the riverboats. Many of these true-life chronicles are excerpts from personal interviews with Yukon old-timers, taped in the mid-1970's. In fact, one gentleman, Mr. Frank Goulter, was 102 years old at the time with a memory that would put a lot of much younger people to shame.
I am proud to have this opportunity of passing these fascinating memoirs on to you. The should not be allowed to die, unheard. Together, they form a colorful mosaic of the early history of the riverboat days in the Yukon. Included here are woodcutters, riverboat men, mounties, and trading post operators, and the wives and families of these men.
Author Biography
Joyce Yardley has written two other books:
Crazy Cooks and Gold Miners- the true-life experiences of running a lodge and mining in the north with her husband, and
Yukon Tears and Laughter- she shares memories of that time as well as other episodes in her life.
Born in the small, northern community of Whitehorse, before the building of the Alaska Highway, Joyce Yardley's childhood was full of friends, family and, most of the time, fun. 
Book Reviews
Joyce Yardley takes us back into her personal time warp when as a child in Whitehorse the Yukon riverboats were a familiar part of daily life. The riverboat crews and their families come alive on these pages, bringing happy memories to those who remember them, and delightful reading for newer generations. It's a great collection of first-hand recollections and interviews which are a treasured part of Yukon legend. Thank goodness someone has put them all together! Those ghosts along the lonesome old river should be pleased - Flo Whyard, journalist, historian and former editor of The Whitehorse Star After reading Crazy Cooks & Gold Miners, Joyce Yardley's rollicking account of her adventure-filled life, I looked forward eagerly to her second book. Yukon Riverboat Days did not disappoint me. Besides the real-life tall tales, similar to some in Crazy Cooks, like the story of how Charlie Bill took a year to walk home from Chicago to the Yukon, there is also a darker strain. The more thought-provoking stories tend to be those of domestic life, especially those from a woman's point of view. While their husbands were out making wood, checking traplines, panning for gold, some of the wives were using all of their mental resources to avoid going over the edge from isolation and lack of any kind of female companionship.
-- John B. Brooks (PhD), Professor Emeritus of English, University of Wisconsin, Oshkosh.