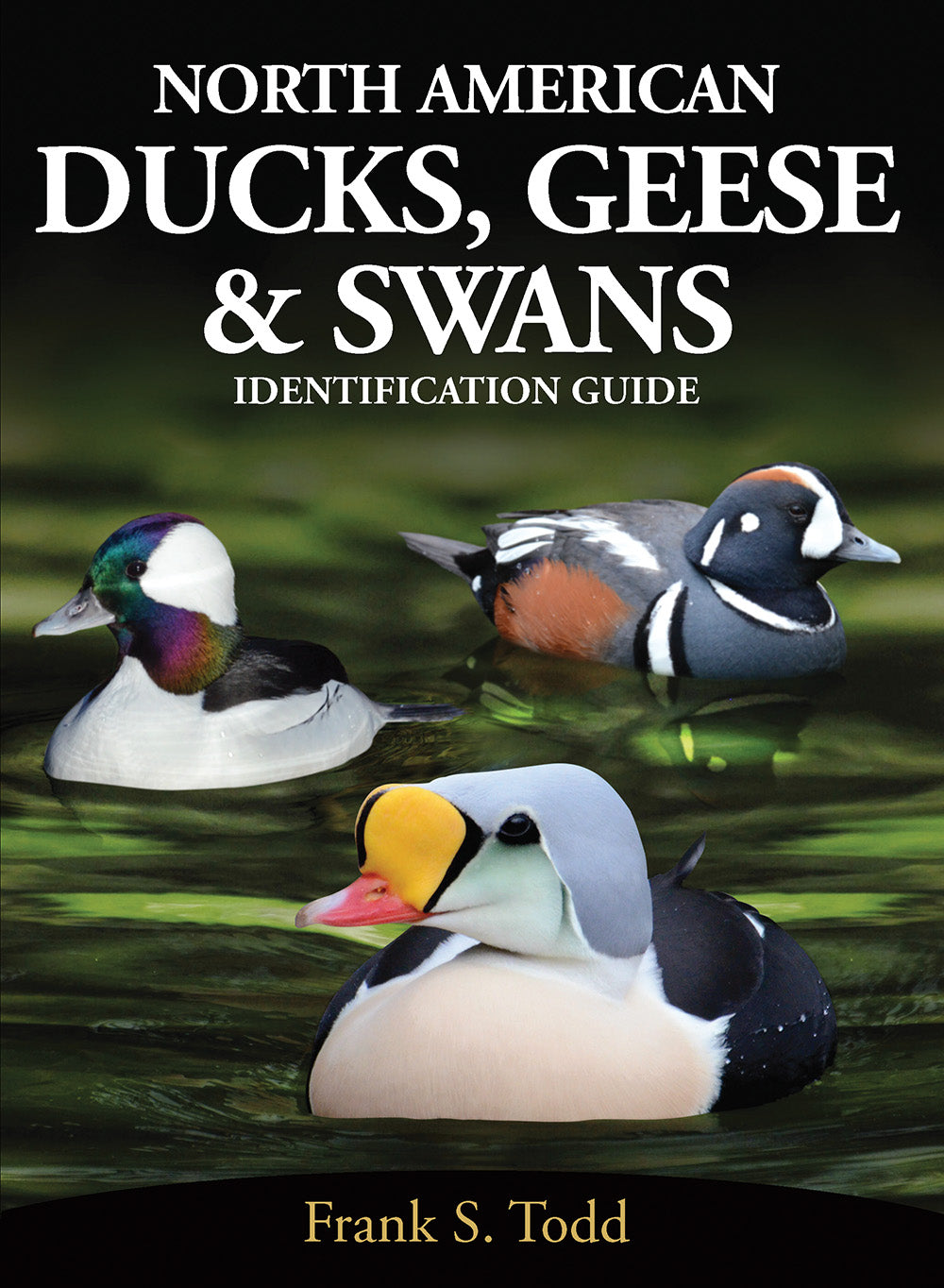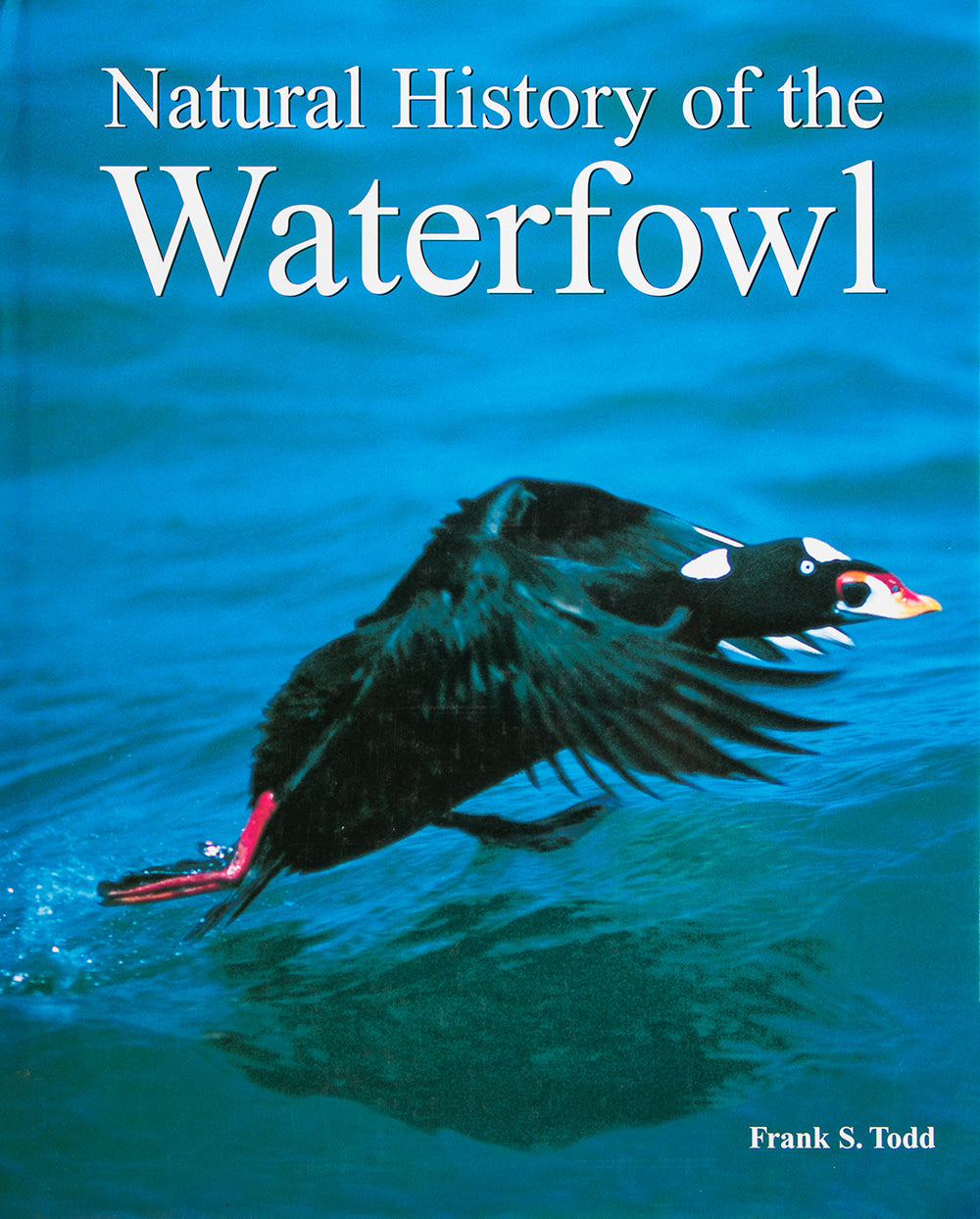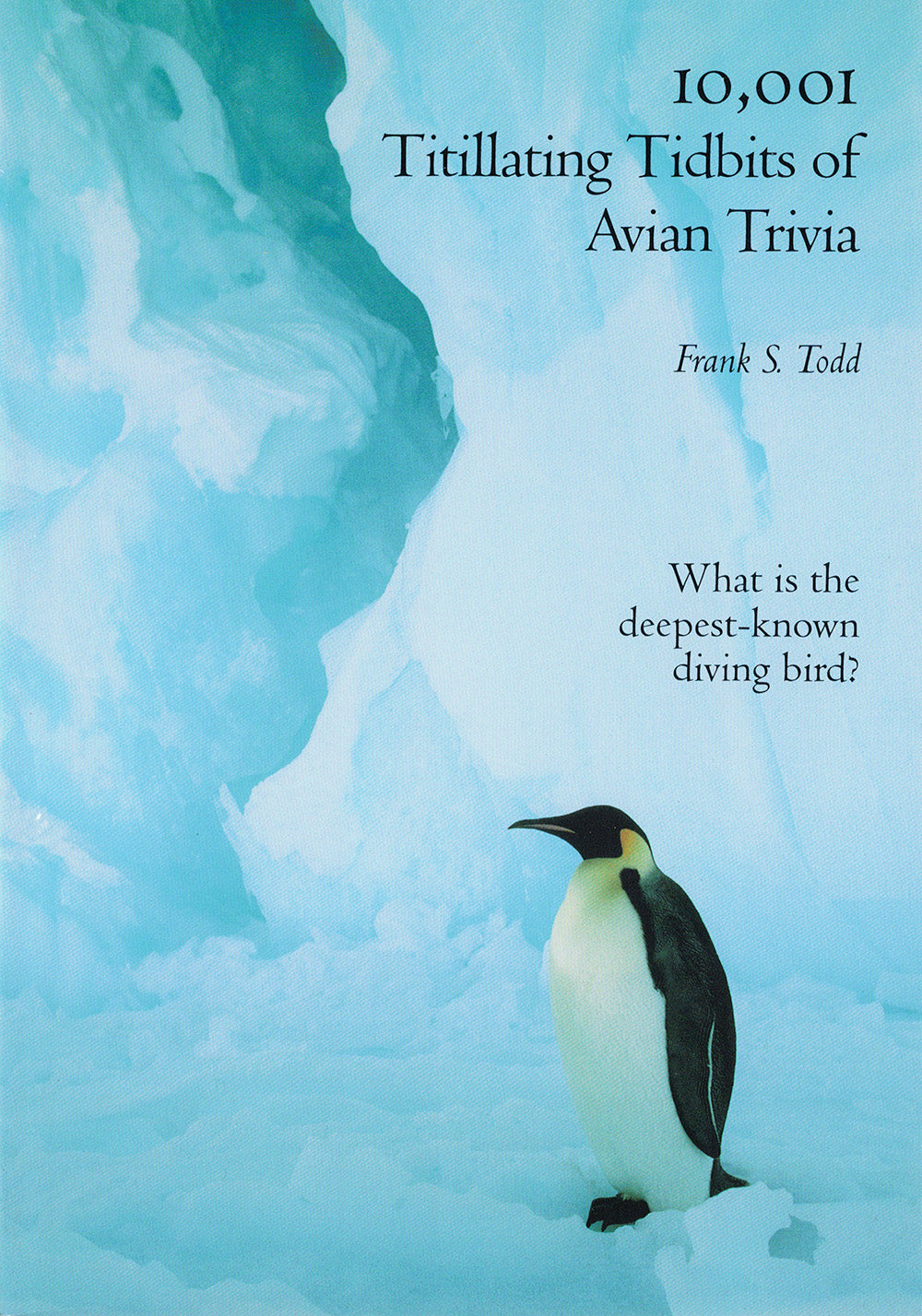 The Frank Todd Collection Library Set
Frank S. Todd was one of the world's recognized authorities on waterfowl and penguins and has spent over 25 seasons working in Antarctic, subantarctic and Arctic regions. 
An ardent conservationist, he has been awarded the National Science Foundation Polar Medal and the San Diego Zoological Society Conservation Medal and was responsible for three Bean Awards (the "Academy Award" of the association of zoological parks). 
During his tenure as corporate vice-president of aviculture and research at Sea World, Frank was responsible for the creation of the famous Penguin Encounters and achieved the first breeding of the Emperor Penguin in captivity.
The complete collection of the last available original print runs of all of Frank S. Todd's bird books. This library set includes:
The newly released North American Ducks, Geese & Swans: identification guide ($29.95 value)
This book is a richly detailed photographic guide to the Ducks, Geese, and Swans of North America, including the Hawaiian Islands, Greenland, Mexico and the U.S. Territories in the Pacific Ocean. The photographs, mostly by the author, were selected to highlight plumage phases, age classes and variation and behavioral postures. Brief text describes the different categories of waterfowl and brief bullet points highlight important identification features. Range maps and population estimates are noted in the text and some details of morphology are also provided in an Appendix.
_______________________________________________________________________
Natural History of the Waterfowl ($99.95 value)
This 500-page comprehensive volume covers the natural history of each of more than 160 members of the ducks, geese, swans and screamers of the world. Beautifully illustrated and authoritative, this remarkable book is destined to become the ultimate reference work on the waterfowl of the world. The eighteen chapters deal with every aspect of waterfowl biology, including habitat, distribution, plumage, migration, feeding, courtship, predators and mortality. A separate appendix includes weights of virtually every species and subspecies of waterfowl. Concise full-color range maps accompany each species account.
More than 750 beautifully reproduced photographs represent a lifetime of intensive research and field study by the author. This definitive volume on the Anseriformes will prove invaluable to anyone interested in the natural history of the waterfowl-- weather teacher, student, naturalist, bird watcher, conservationist, aviculturist or ornithologist.
_______________________________________________________________________
Handbook of Waterfowl Identification ($24.95 value)
Covering over 160 species in full-color illustrations and informative text combine to identify waterfowl found throughout the world. This field guide depicts virtually all duck, goose, and swan species and races. Range maps for all species are provided, as well as an appendix listing weights, clutch sizes, incubation and fledgling periods.
 _______________________________________________________________________
Birds & Mammals of the Antarctic, Subantarctic & Falkland Islands ($39.95 value)
Meant primarily for the novice bird and marine mammal watcher, this book includes illustrations of all birds and mammals likely to be encountered on a southern sea voyage. Brief written descriptions accompany most illustrations. This handbook is primarily for the novice bird and marine mammal watcher, though serious birders will hopefully benefit as well. All birds and mammals that could be encountered on a southern sea voyage are illustrated, though necessarily not to scale. Brief written descriptions accompany most seabird and all marine mammal images.
 _______________________________________________________________________
10,001 Titillating Tidbits of Avian Trivia ($24.95 value)
Bird-lovers will enjoy this fact-filled collection of trivia tidbits. In this comprehensive volume, there is almost no fact about birds - their lives, habits, behavior, dimensions, morphology, anatomy, etc. - that have been omitted.
Get the total set ($220 value) for only $149.95, a $70 savings!
Makes a great gift set for a bird lover!