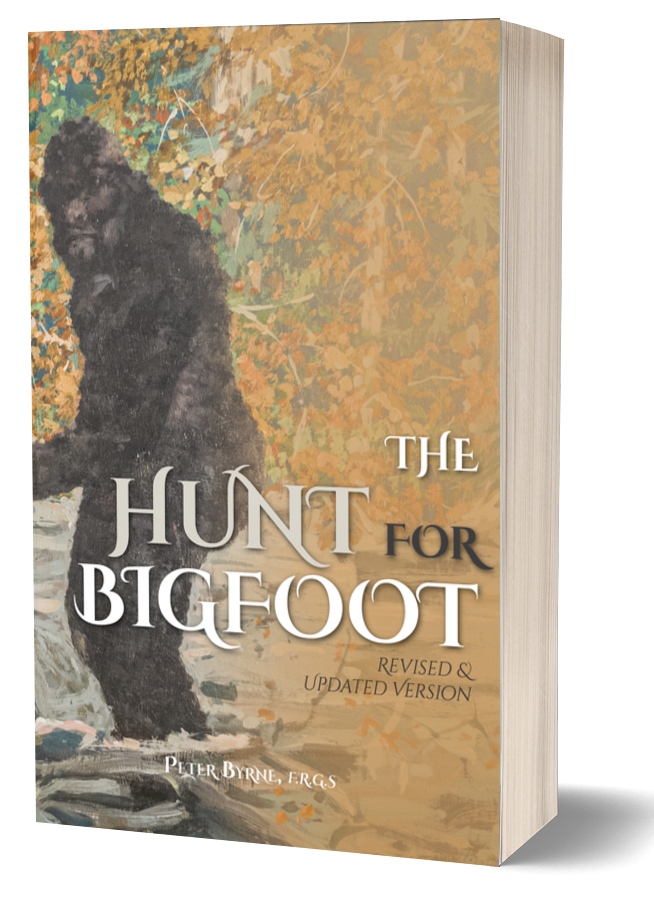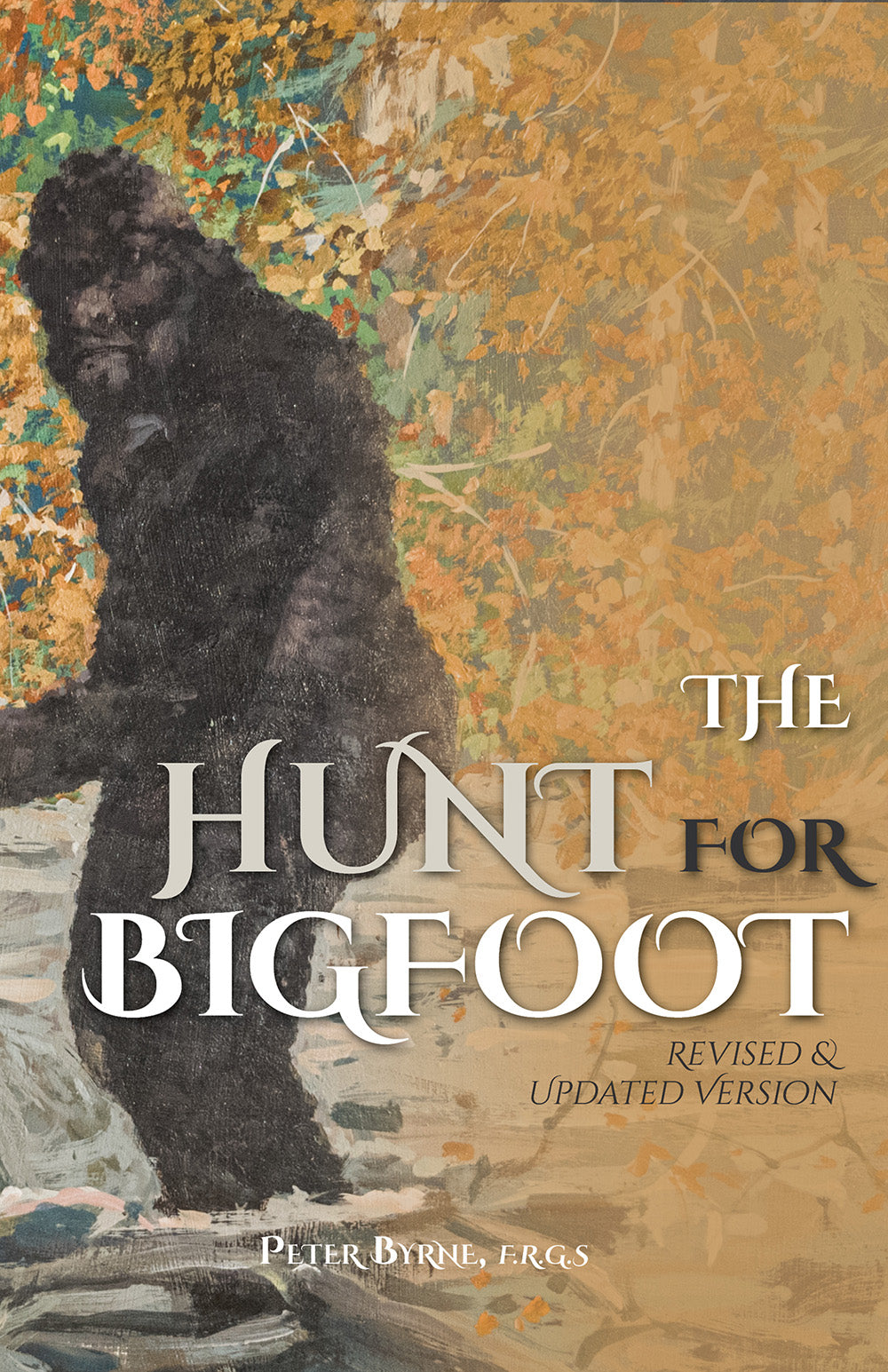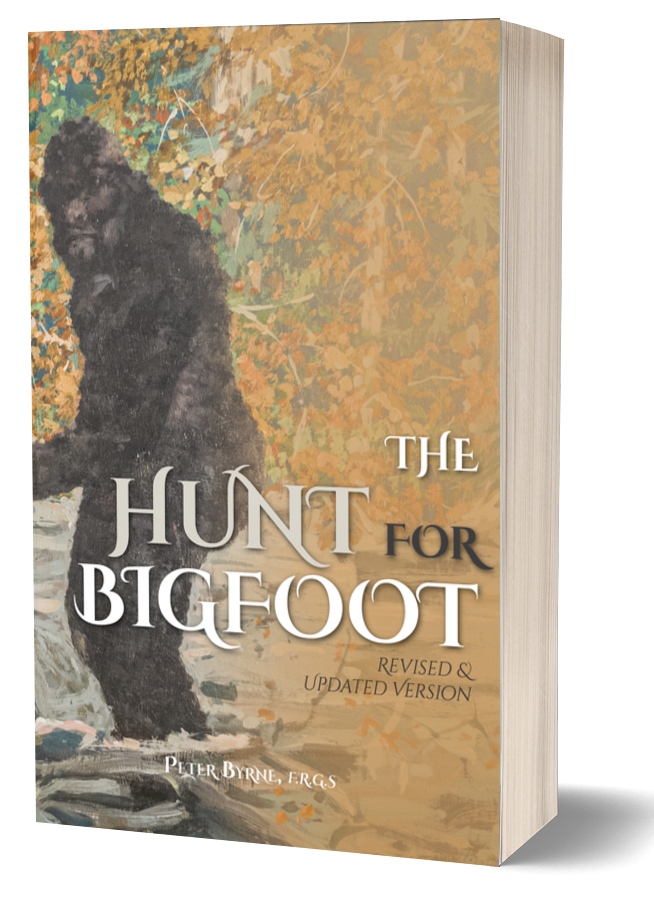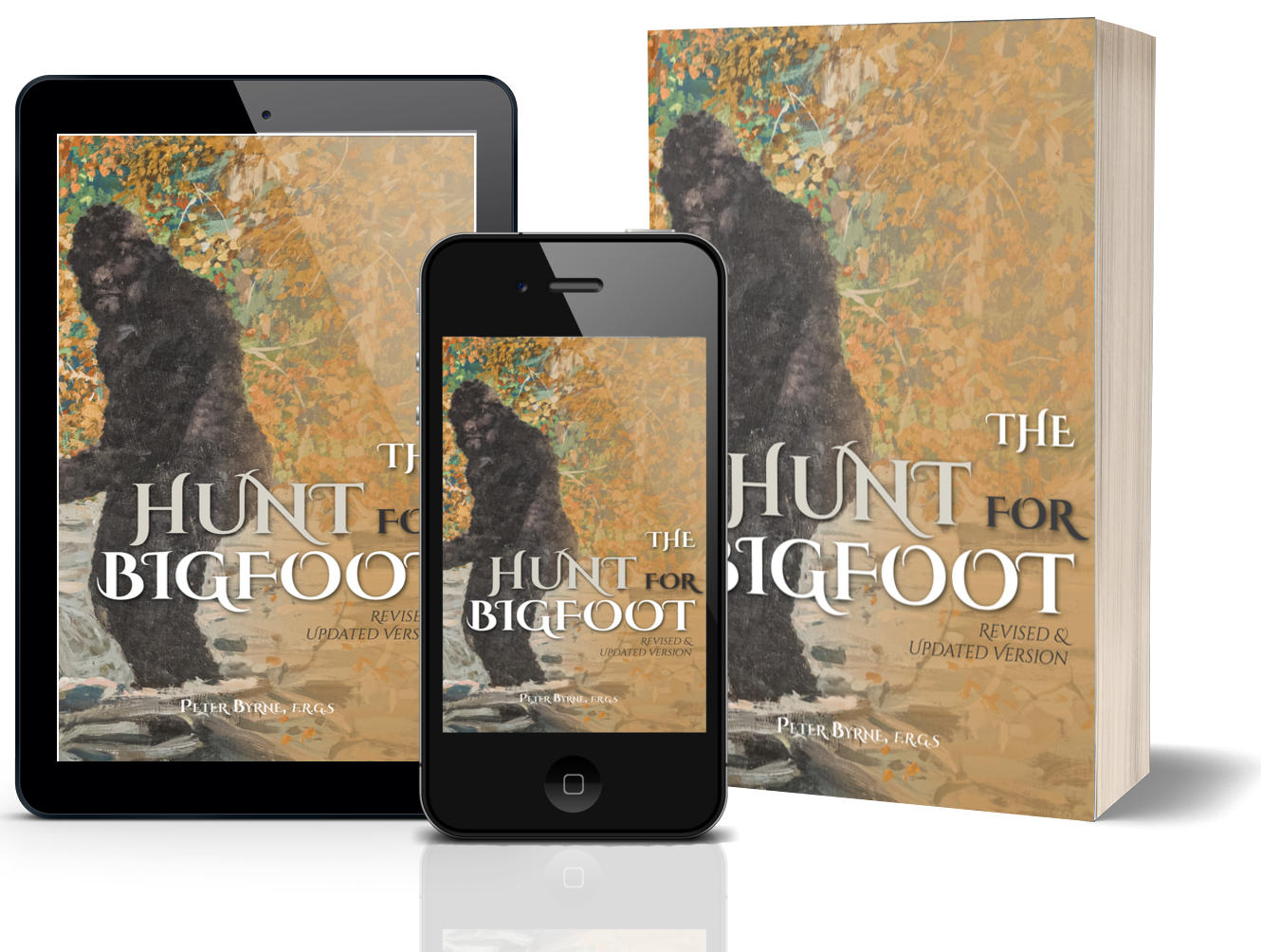 The Hunt for Bigfoot: Revised and Updated
Recently Released!


Details
By: Peter Byrne
ISBN: 978-0-88839-113-1 [Trade Paperback]
ISBN: 978-0-88839-453-8 [eBook]
Binding: Trade Paper
Size: 5.5" X 8.5"
Pages: 274
Illustrations/Photos: 19
Publication Date:  15 Aug 2021


Description
This revised and updated version of the Hunt for Bigfoot is a brand new look at one of the great mysteries of our time- the Bigfoot or Sasquatch phenomenon. It dives into the incredible questions the phenomenon raises relating to the possibility of a group of giant, unclassified primates, living and secretly surviving in the vast forests of the Pacific Northwest.

The author, Peter Byrne, is a veteran of the Bigfoot field of research and has written on the topic for nearly fifty years, going back to 1960. Appointed to organize and lead three years of high altitude Himalayan expeditions relating to the Yeti phenomenon, Byrne came to the United States to design and run the first serious probe into this extraordinary and enigmatic challenge of the Pacific Northwest. This project, now known as The Bigfoot Research Project #1, lasted for two and a half years. Realizing the importance of this work, Byrne wrote The Search For Bigfoot (1975), a book which was regarded at the time, and even today, as one of the authoritative works on the topic.

This title takes this 1975 classic and brings together updates and revisions into the 21st Century and includes photos and information never before published.
Author Biography
In the world of cryptozoology, Peter Byrne needs no introduction. He has been committed to the search for unrecognized creatures for over 50 years. In his early life, he was a big-game hunting guide in Nepal, a profession that instilled in him a unique knowledge of the ways of wild animals. In the late 1960s he put his professional hunting career behind him and, wanting to give something back, formed The International Wildlife Conservation Society, Inc. in Washington, DC. Working with this organization, he designed and carried out a twenty-year series of wildlife preservation programs in the area of his former hunting concession in Nepal. This work continues to the present day. During this time and later, Peter led expeditions in the Himalayas to search for the yeti, and then pioneered sasquatch research in North America. In the 1970s he joined renowned American explorer Robert Rines in his search for the fabled monsters of Loch Ness.


Book Reviews
"That the allure of Montana's wolves and grizzlies plays better from afar than it does up close is the river that flows through Maximilian Werner's fine book. This is thoughtful,
deeply-considered writing about a modern Montana experience. But its quiet style tracks to a bell ringer of an ending. Settle in and enjoy, but don't get too comfortable."  
--Dan Flores, author of New York Times Best Seller, Coyote America

"Maximilian Werner ventures into the Centennial Mountains of southwest Montana and finds magic: The howling of a pack of wolves; a grizzly bear near his camp; the dark
mountain nights. For two and a half years, this self-described greenhorn returns to the
Centennial Valley to learn from local ranchers and wildlife experts about wolves and
grizzlies; and what he finds will alarm anyone who cares about these remarkable animals and wilderness they inhabit."  
--Doug Peacock, author of The Grizzly Years
Also by this author